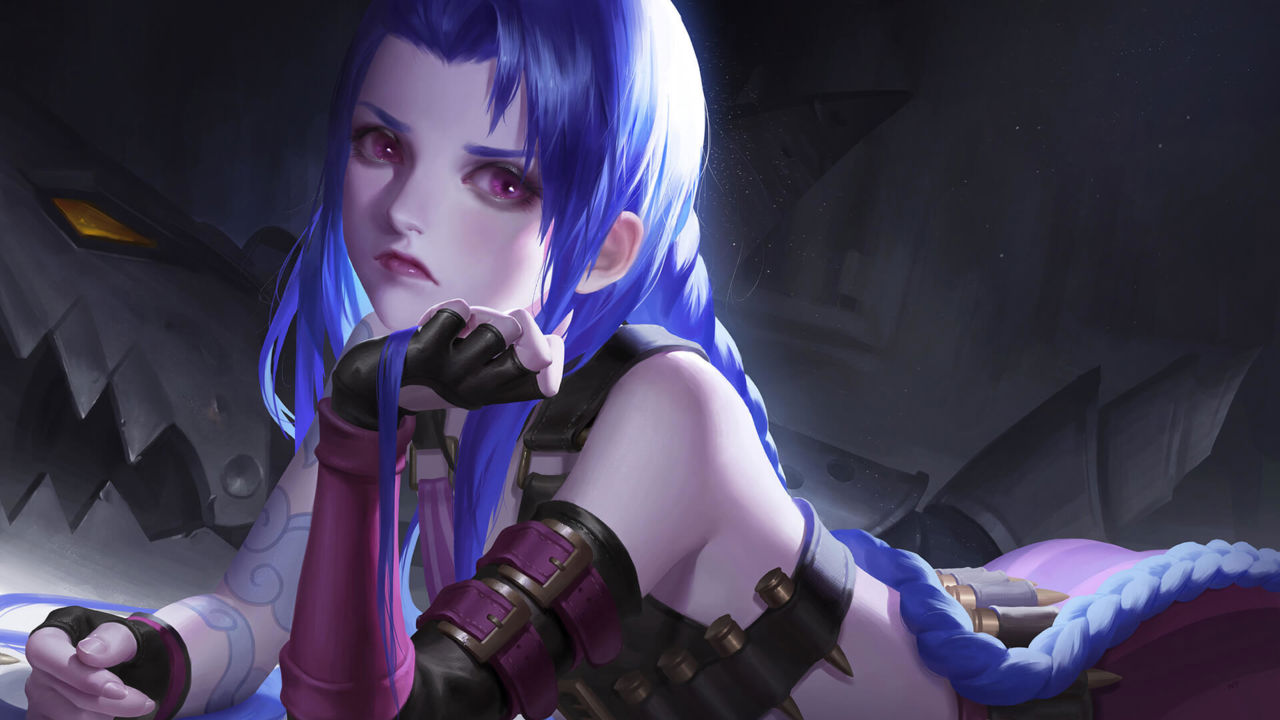 Hextech Gunslinger champion Jinx has been dominating the Teamfight Tactics meta in recent weeks. In a recent 'b-side patch' released by Riot Games, however, Jinx has been hit by a duo of nerfs that may go the distance to dropping her out of the meta, or at least balancing her correctly.
Jinx has only been in the game for a week since her release last Wednesday, but Riot has already made a call on her brutal damage and powerful ability. The nerfs are targeted at her ability's bonus attack speed - dropped from 0.75/1.0/1.25 to 0.6/0.8/1.0 - and her rocket's overall damage - 100/225/350 down to 100/200/300.
With Gunslinger carry Jinx now dropping down in power and speed, there's a good chance the trait may drop out of the top of the meta completely following the 'b-side patch'.
"In true B-side fashion, this patch will be fairly light," said Teamfight balance lead Blake "Beernana" Edwards.
"The biggest change is to the in-game matchmaking system, which should prevent you from seeing the same opponent too often. This change will be an improvement on past versions, but we're still not completely happy with the system and we'll continue to tinker going forward.
"For gameplay, the meta is in a pretty good spot following the inclusion of our Hextech friends, and we're giving out a few small bumps to the outliers."
Outside of the Jinx nerfs, powerful gunslingers like Draven and Lucian have also been hit with dropped stats. Aatrox, Anivia, Gnar, Miss Fortune, and Shen have all been boosted in the b-side release, however, and Morgana has been boosted with some tweaks to her abilities.
Riot has also confirmed the matchmaking changes they teased a few weeks ago has also been released in Patch 9.16B.
Nerfs
Brawler - Bonus Health: 300/600/1000 ⇒ 250/500/900

Draven - Health: 700 ⇒ 650, Attack Damage: 75 ⇒ 70

Jinx - Ability Bonus Attack Speed: 0.75/1.0/1.25 ⇒ 0.6/0.8/1.0, Rocket Damage: 100/225/350 ⇒ 100/200/300

Kayle - Shield Duration: 2/3/4 ⇒ 2/2.5/3

Lucian - Ability Damage: 150/250/350 ⇒ 100/225/350

Vi - Mana: 50/125 ⇒ 75/150

Luden's Echo - Damage: 200 ⇒ 180
Buffs
Aatrox - Spell Damage: 250/600/950 ⇒ 300/600/900

Anivia - Health: 650 ⇒ 700

Gnar - Bonus Attack Damage on Transform: 30/60/90 ⇒ 50/100/150

Miss Fortune - Ability Damage: 800/1250/1700 ⇒ 900/1300/1700

Morgana - Armor: 20 ⇒ 30; Ability Damage: 200/325/450 ⇒ 175/300/425

Shen - Health: 650 ⇒ 700
Further adjustments to in-game matchmaking to prevent seeing the same opponents as often.
The Hextech trait now disables Ionic Spark for the appropriate 8 seconds instead of a whole round.
Cover artwork by Weifeng Liu.
Comments