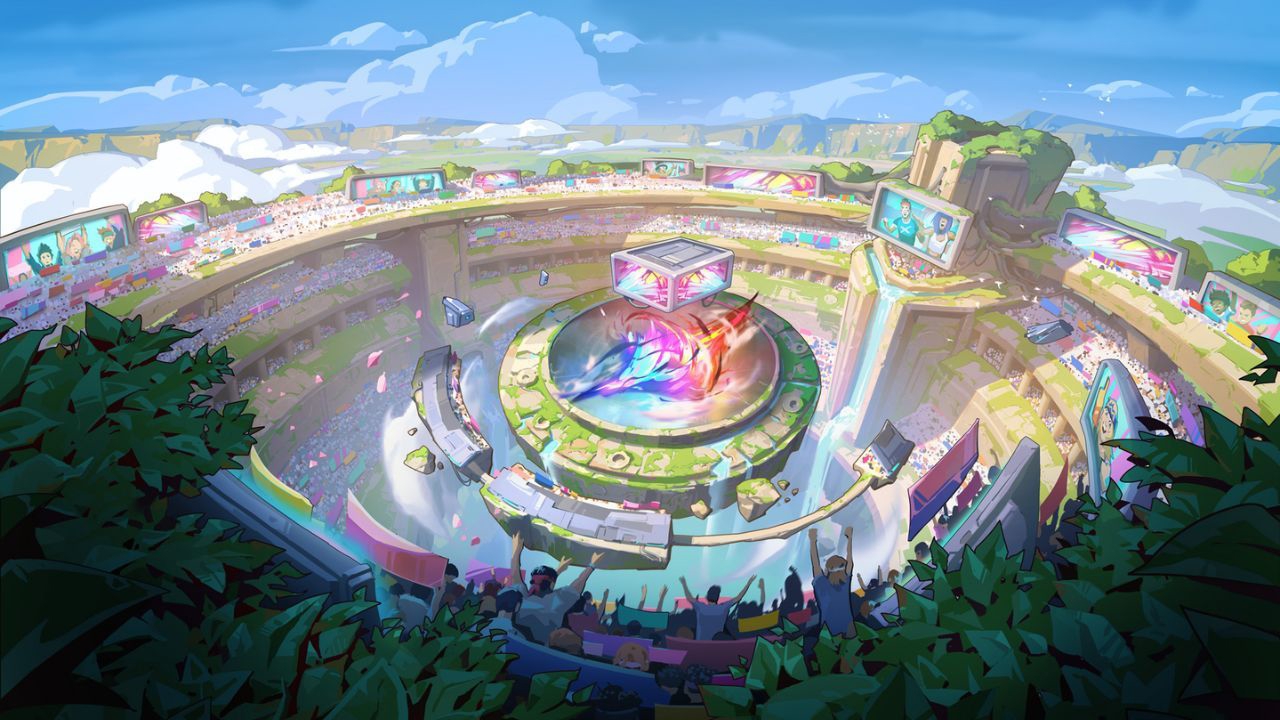 With any Riot Games seasonal event comes new game modes. As we surge toward Soul Fighter this summer, all Runeterra fans must be prepared for a few fresh ways to play our favorite games. The new game mode for Teamfight Tactics? Soul Brawl, a tournament for the ages. But how do you play Soul Brawl?
How does the Soul Brawl work?
Akin to Fortune's Favor, the loot-crazed game mode from Lunar Revel, Soul Brawl is all about emulating the power-heavy, soulful energy of the Soul Fighter event. In practice, Soul Brawl is TFT's ultimate tournament game mode. However, to avoid players loading in and then getting knocked out immediately– which would be a bummer– this game starts with a training period.
In the Training phase, players and their champions try to level up and get more powerful. You compete with other players to get more Soul Power for your Soul Crown, an object that will give you more loot the more you feed it. So no, it doesn't sound like this game mode is friendly to loss streak or late game builds. You'll want to snowball into a strong build and keep that momentum going.
Then, in the Tournament phase, all players will fight in a best-of-three tournament bracket. You lose any round during the Tournament phase and you're out. It's unknown how this might effect draws. The last player standing wins the Soul Brawl.
Any objectives or wins accomplished in this game mode can also go towards the Soul Fighter Event Pass.
Related: Riot Games Announces Soul Fighter Event for LoL, TFT, LoR & Wild Rift
What is the Soul Fighter event?
This event spans across all Runeterra-inspired games, from TFT to LoL; Legends of Runeterra to Wild Rift. All fans and their favorite champions will be playing games and collecting souls to appease the magical being, God's Eye. How mysterious.
Or it could just be Aurelion Sol up to some shenanigans again.
This event will last until August 28 and will include new cosmetics for sale, earnable rewards, and fun seasonal activities for all players.
Are there any TFT Soul Fighter cosmetics?
Alongside their many set transitions and events, TFT has released quite a few different Chibi Champions since they first debuted in Set 6. Considering the fact Riot Games has created 14 of them in a year and a half, it's clear these Little Legends are a hit.
With Soul Fighter comes a newly chibi-fied Set 9 powerhouse, Gwen. Ever a slayer of champions, the Soul Fighter event will see the release of Chibi Gwen as well as a Chibi Soul Fighter Gwen. be careful that she doesn't slay your pocketbook, though: Chibi Gwen will likely cost upwards of $15. Meanwhile, if Chibi Soul Fighter Gwen is one of the Treasure Realms options, she might cost a lot more. Seven Treasure Realm rolls costs roughly $20, and you aren't guaranteed Chibi Soul Fighter Gwen until 60 rolls. So you could spend upwards of $150-$200 trying to get this Chibi Champion.  
Up Next: What is the Choncc Dome in Teamfight Tactics (TFT)?
Comments