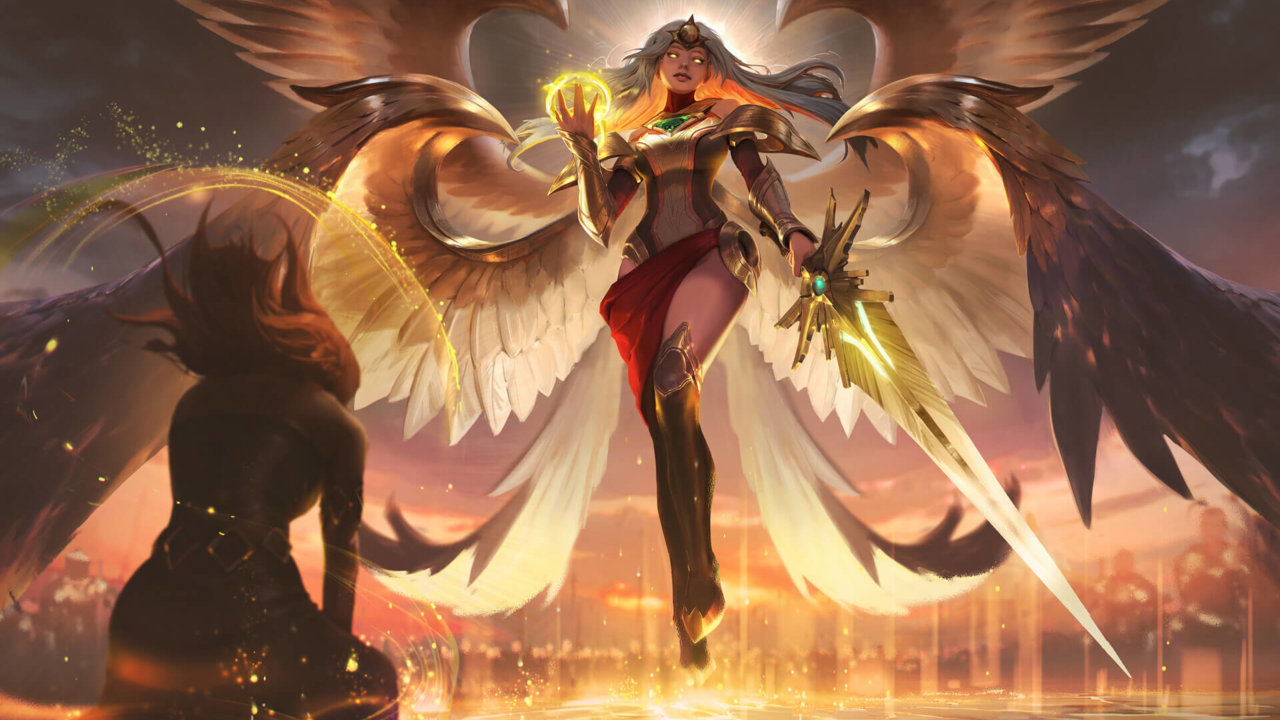 Forget Level 3 champions carrying you to victory - an even more powerful fourth level can now be achieved thanks to changes Riot Games have made to defensive item Guardian Angel.
Right now you can only collect champions to upgrade your most powerful warriors to level 3. This can be done by combining three of the same unit to forge a level 3 champion and then combining three of these second-level heroes into an all-powerful third level beast.
Only it turns out, on the PBE, level 3 isn't all-powerful. If you equip your level 3 leaders with a Guardian Angel item, and they die, they come back a level higher than they were before their death. Normally this doesn't change too much when you're whacking the life-saving equipment on a second-level battler, but once you're in the endgame everything changes.
These level four champions have massively boosted stats - doubled health pool, and a number of damage stacks. The champions don't come out of Guardian Angels' revive animation with full health, but if you have other items that can tick champions back up to full health then your level four warriors are going to crank to a whole new level of tanky.
As well as adding this mega-level at the upper ends of the upgrading tier, Riot has added in a 'level 0' space for champions. The Cursed Blade, which drops enemy's levels by one, used to be near-useless against first-level heroes. Now, those poor little level 1 guys are getting dropped straight into a brutal zero-level zone. Level 0 champions cop massive health reductions are overall fairly useless, and normally get mowed down pretty quickly in the auto-battle. It's a harsh punishment for getting hit with a spectral knife.
As this is the PBE, there's no guarantee that these changes will remain in this state by the time they reach the live servers, but they do give an indication of the direction Riot is thinking of going in. The changes should arrive with the next major update, Patch 9.14, which is also set to introduce ranked play.
Comments