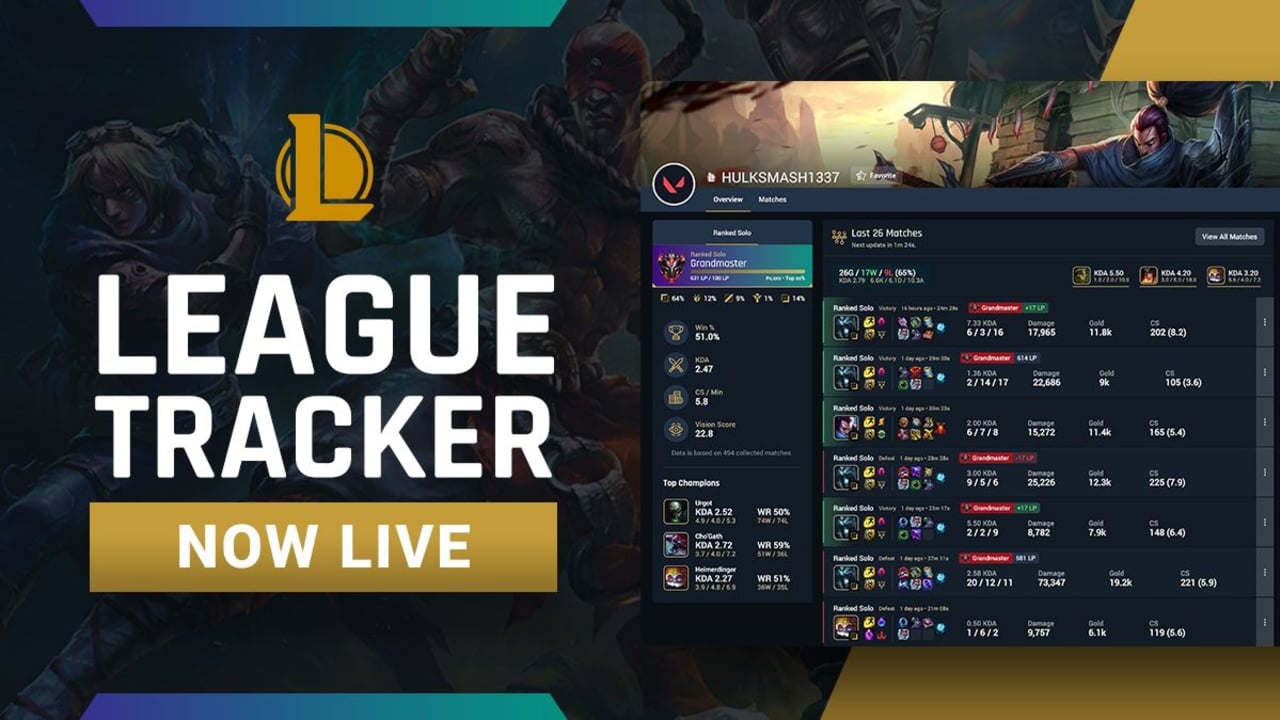 It's probably long overdue for some of you, but it's finally here: League of Legends Tracker is now available!
The first game developed by Riot Games joins some of the other games by the same developer already available on our platform, Valorant Tracker, and TFT Tracker.
For the past few months, we developed the site, asked for feedback, iterated, and changed many aspects based on feedback, and we now feel confident to share it with everyone.
What should you expect?
Personal profile: search to claim your account or Sign in with your Riot ID to get your profile updated and synced. All the relevant info about yourself, including stats for legends, for normal or ranked, Detailed match history, and detailed match details page.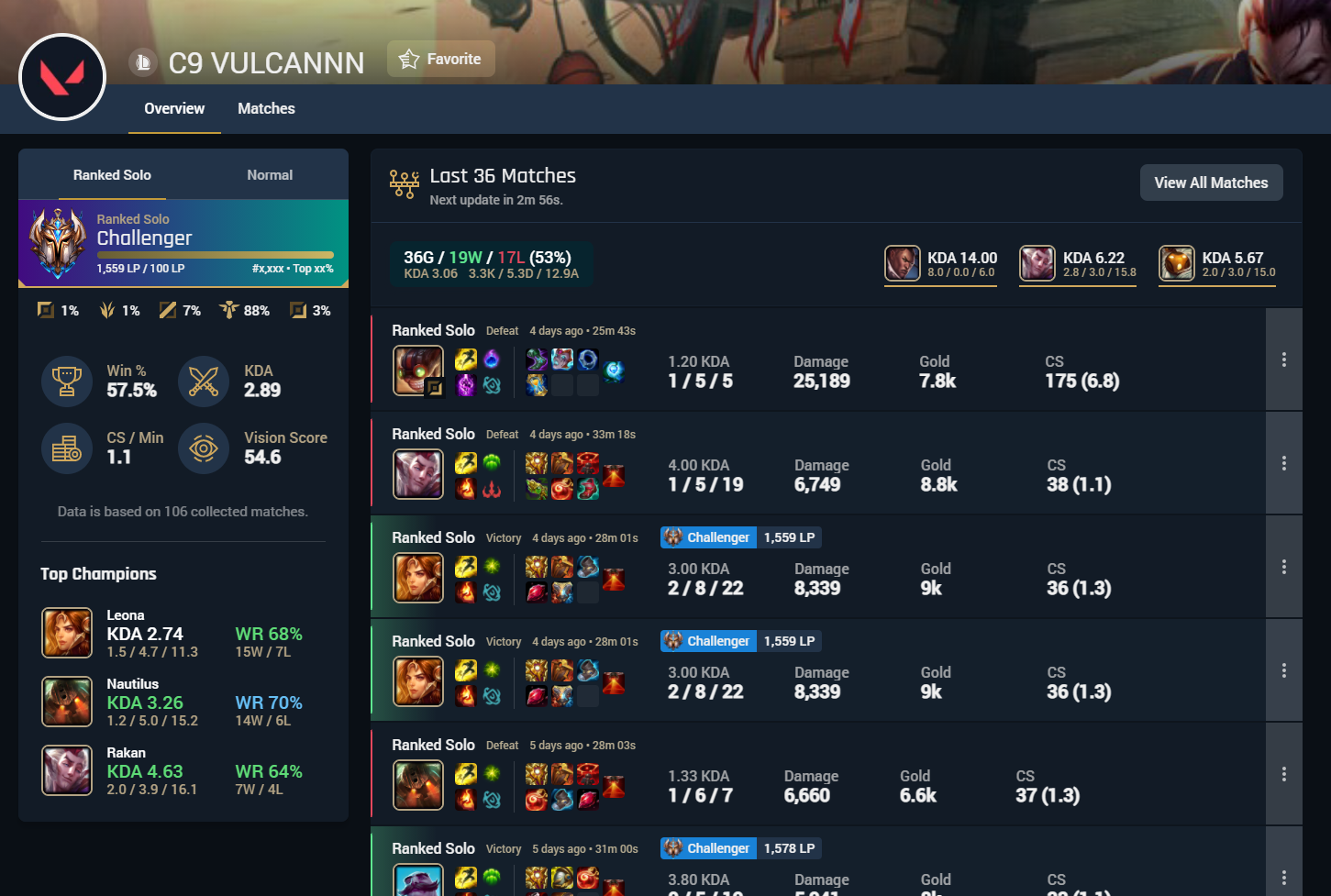 Leaderboards: Every piece of data is tracked, so expect to be able to see a leaderboard per stat, per legend, and per region.
Today is just the start of course. We are working to improve the experience over time, and you should expect more updates as we go, including more features and stats in the coming weeks and months.
We would like to hear what you all think, so be sure to share your feedback with us here in the comments section or through Twitter so we can continue to improve the site.
Comments