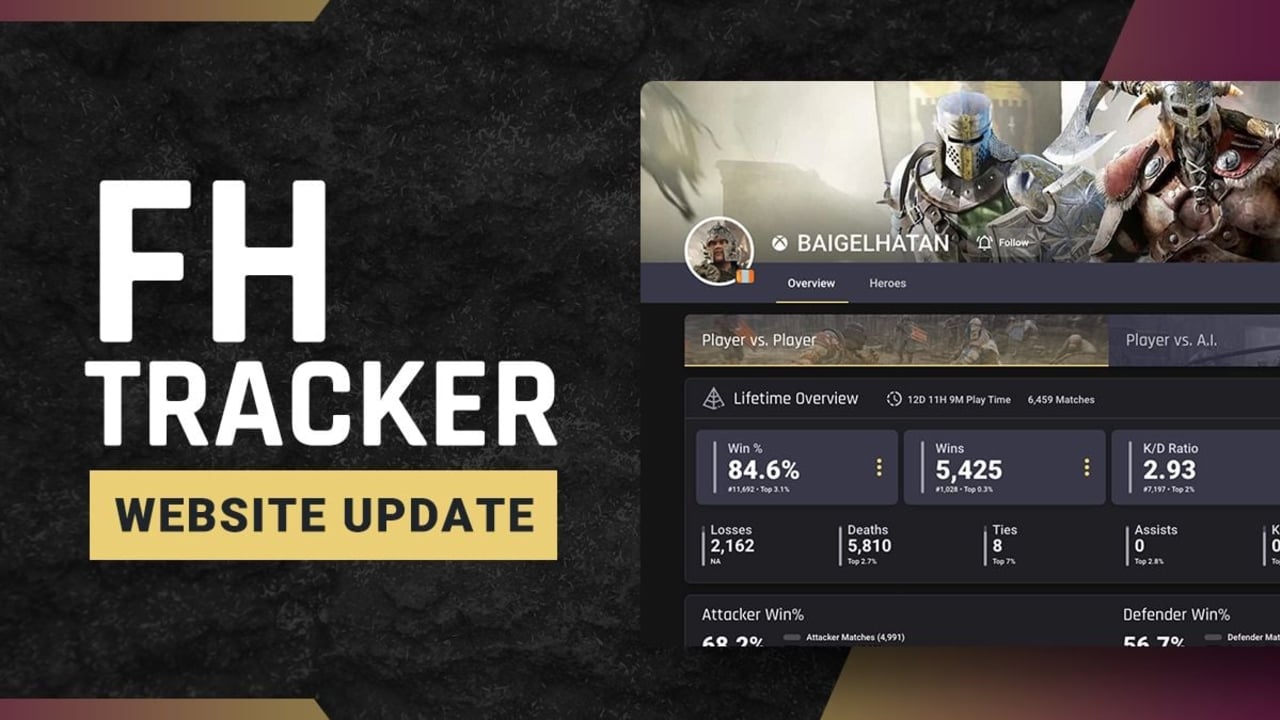 It's time, heroes, for a change!
After a long, long time, we are finally happy to share that For Honor Tracker just got a massive update, with upgrades all around.
We updated the entire design, added new stats, and improved the entire user experience compeltly.
This is just the start, and we are happy for the opportuntiy we received to talk with some of our hardcore and dedicated For Honor players who shared their vision and feedback on how For Honor Tracker should be like in 2020 and beyond.
Get your stats now: http://forhonor.tracker.gg/
We will be happy to get your feedback so we can learn more, and to make sure everything is in the right place. Talk to us on Twitter or reply with a comment!
Comments