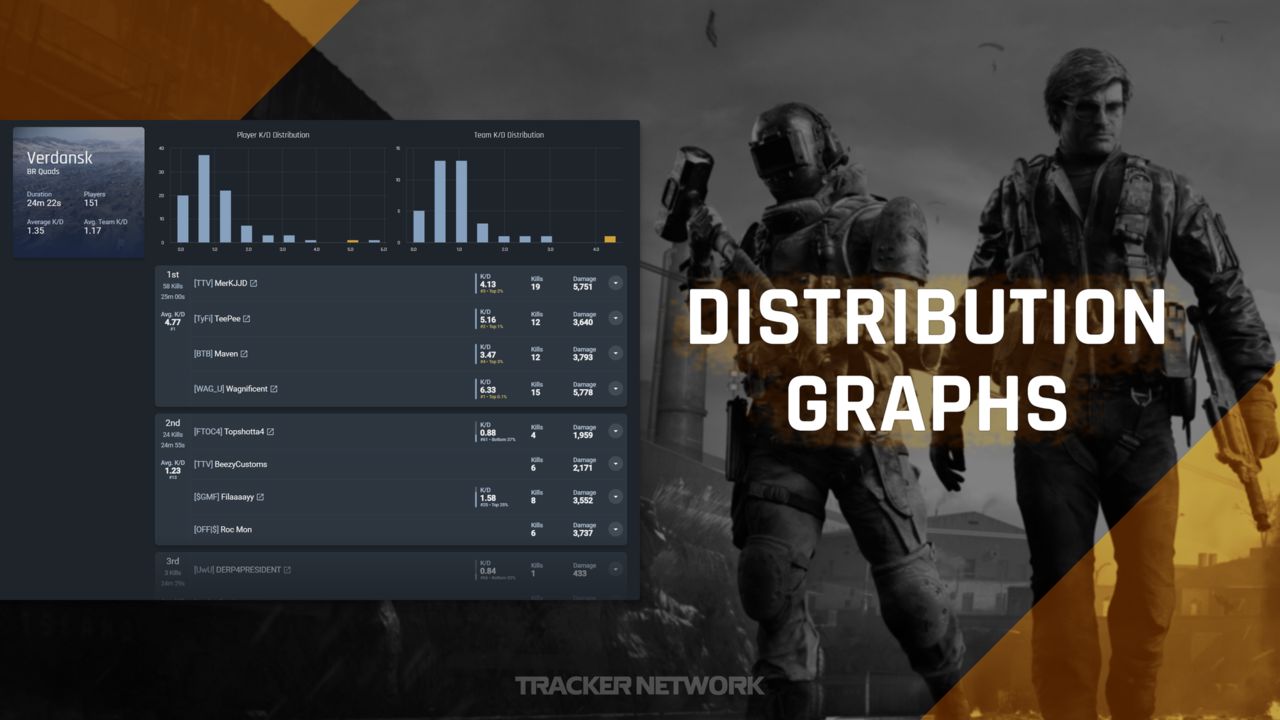 We have been working on some key changes regarding lobby data on both the site and the app.
Two months after the release of our in-game overlay app for PC, we're happy to share the following significant updates we've released this week:
The "Live Match" tab on the main app window received a complete makeover, which now includes in-depth analysis lobby stats, including lobby averages, team stats, and top threats indicator for the participating teams.
With a second hotkey, you could open the "Live Roster" drawer with lobby matchup stats, updated top threats based on live performance, and live updates on leading teams in the match.
You can now open the "Live Match" tab on your second monitor for more comfortable observation.
The app is available for free on PC, and you can download it from here.
Also, on the site, we added easy-to-read distribution graphs of any Warzone match to determine the lobby's skill level. That is now available in your match history. Here's a demo profile.
The match history itself received some updates. Key stats regarding your day-to-day performance are now shown, including daily wins, kills, K/D, and damage.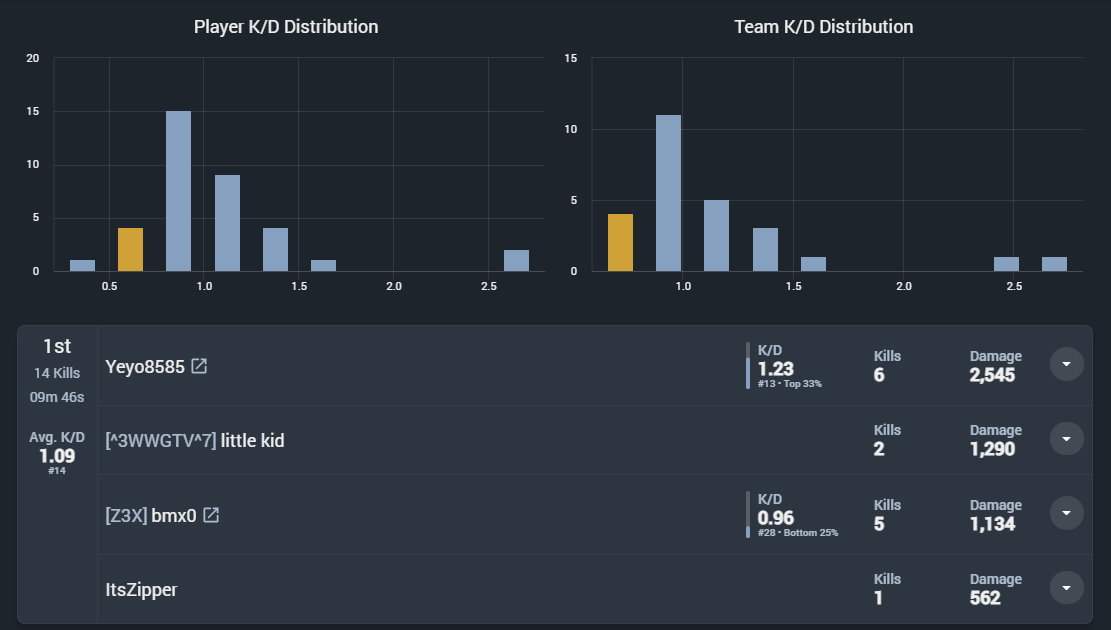 Stay tuned to @CODTracker on Twitter for full Call of Duty coverage, including the latest Warzone news.
Comments