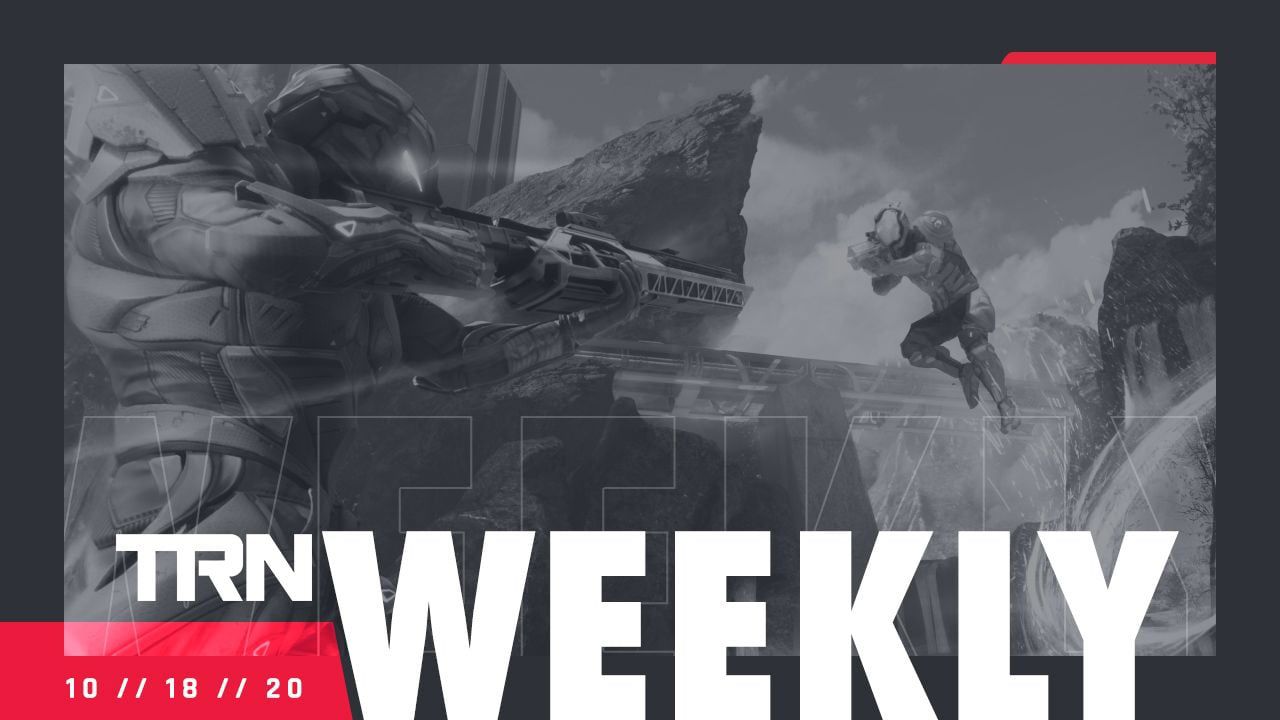 Splitgate Season 3 Support
1047 Games released Season 3 this week, which means we have a new map, new game mode, and so many other changes and improvements!
The Splitgate Tracker site now supports the new season, and we are looking into some interesting improvements to the site, hopefully coming soon.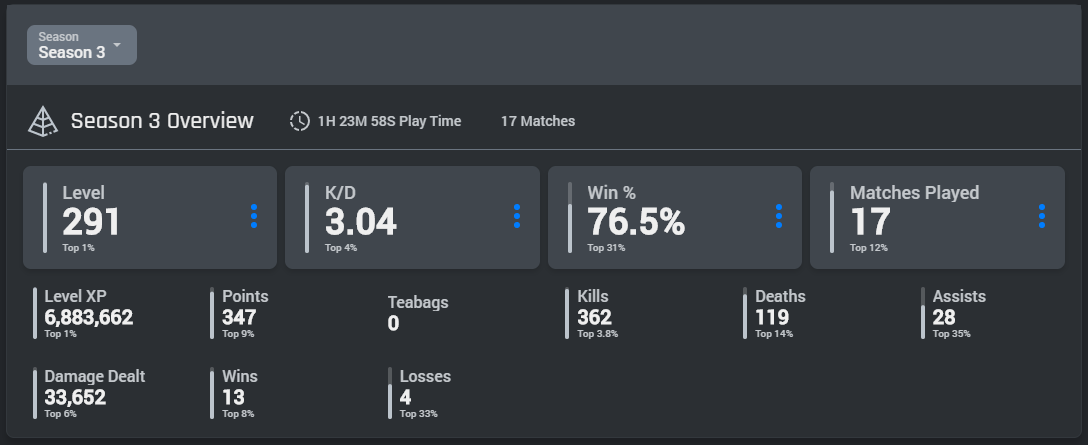 Fortnite Tracker New Leaderboards
We added the following:
We added your Hype and Arena Ranks on your personal profile (demo profile)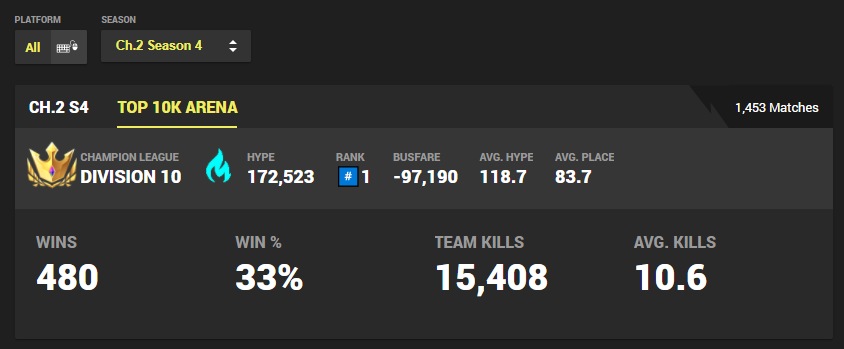 For Honor Tracker Improvements
Thanks to your feedback, we improved and added the following to For Honor Tracker:
The login issue is fixed.
Added K/A/D.
Added Country and Region leaderboards.
Added "Warmonger".
Some Changes In Rocket League Tracker
We changed a few minor things on the site:
"Season 15" is now called "Season 1 (15)".
We made sure that you understand that "Score" actually means "TRN Score".
"Ranked Solo Standard 3v3" is now removed from profiles, leaderboards, live tracker, and OBS overlay.
Please share your feedback with us, and let us know what you think! Don't forget to follow us on Twitter and Instagram to get all the latest TRN news, announcements, and data insights.
Comments