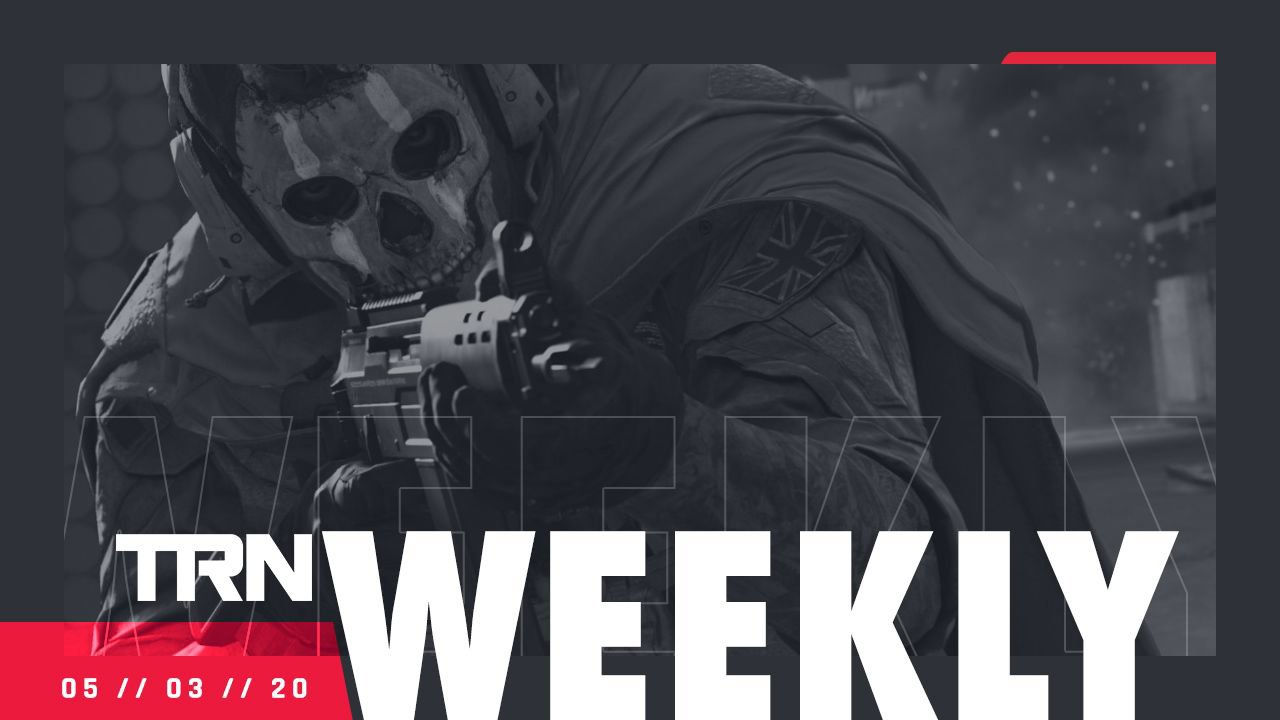 We only got a couple of updates this week surrounding Warzone. In the coming days, we are going to announce some pretty cool things for other games, so stay tuned!
Warzone Personal Modes Stats
There's a new tab in your profile called "Modes", which gives you more information on your performance for Solo, Trios, and Quads in BR and Plunder. Here's a profile, for example.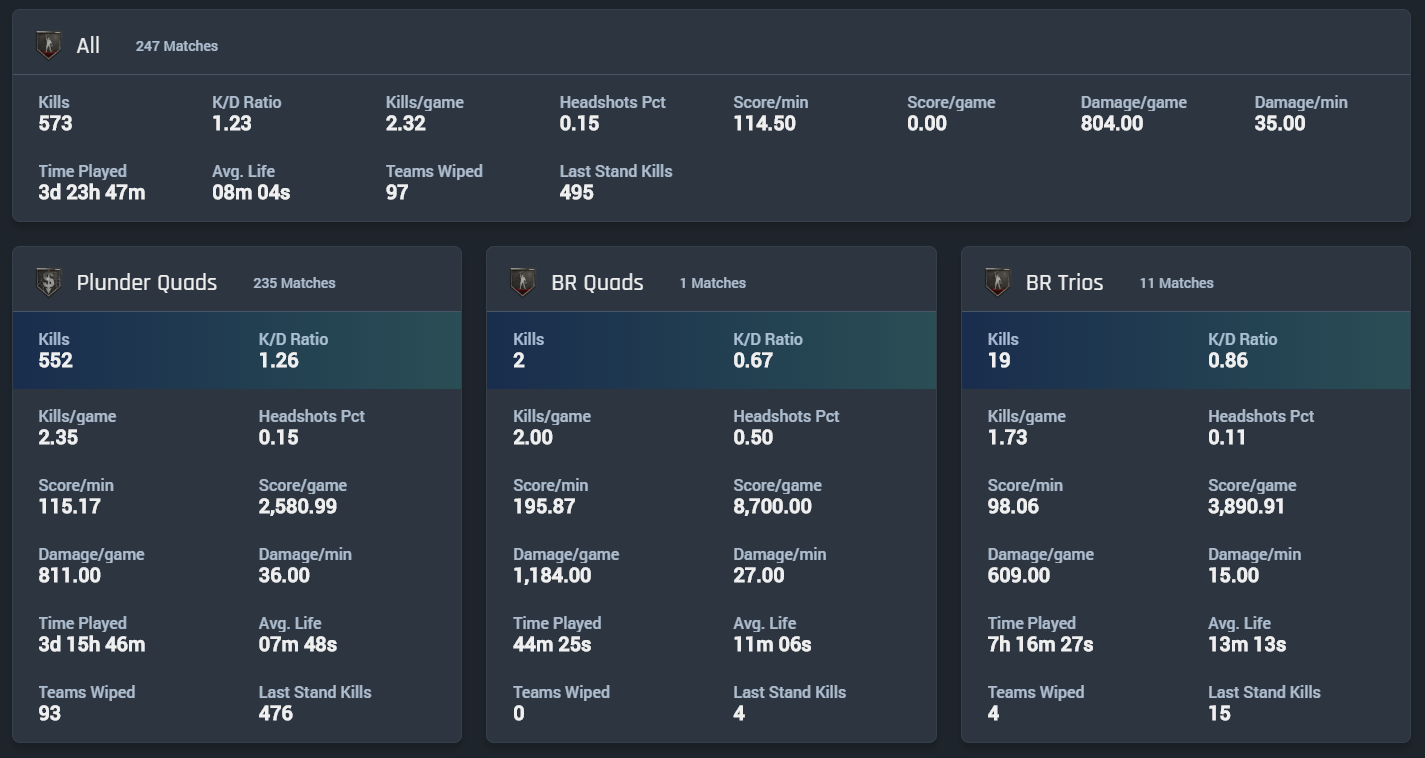 Warzone Monthly Challenges Leaderboards
We got more challenges for you! You can now participate in "Wins" and "Kills" Monthly challenges, so make sure you dominate that monthly leaderboard to show you are the best. Here's a quick link to the challenges page.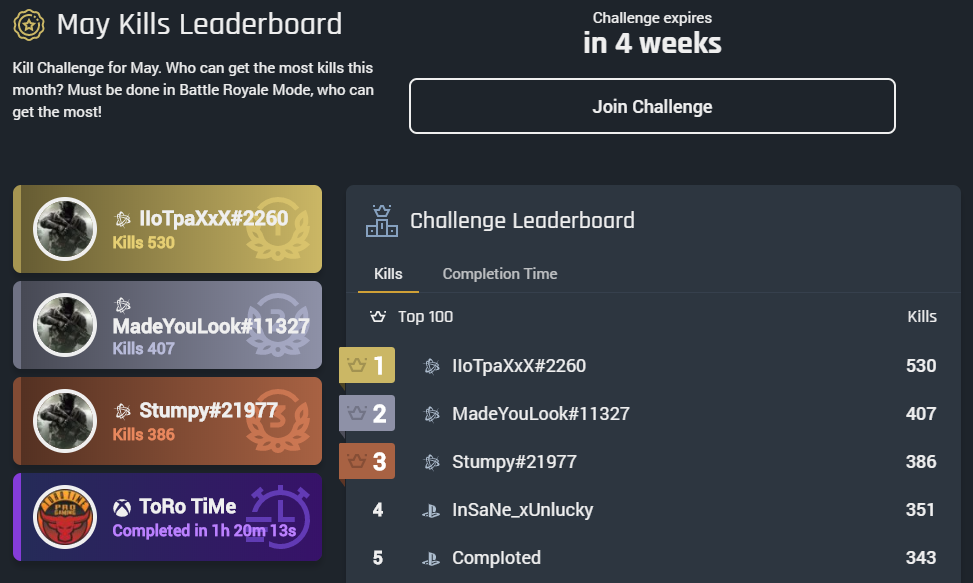 That's it for this week! Share with us your feedback, and let us know what you think. Don't forget to follow us on Twitter and Instagram to get all the TRN news and announcements.
Comments