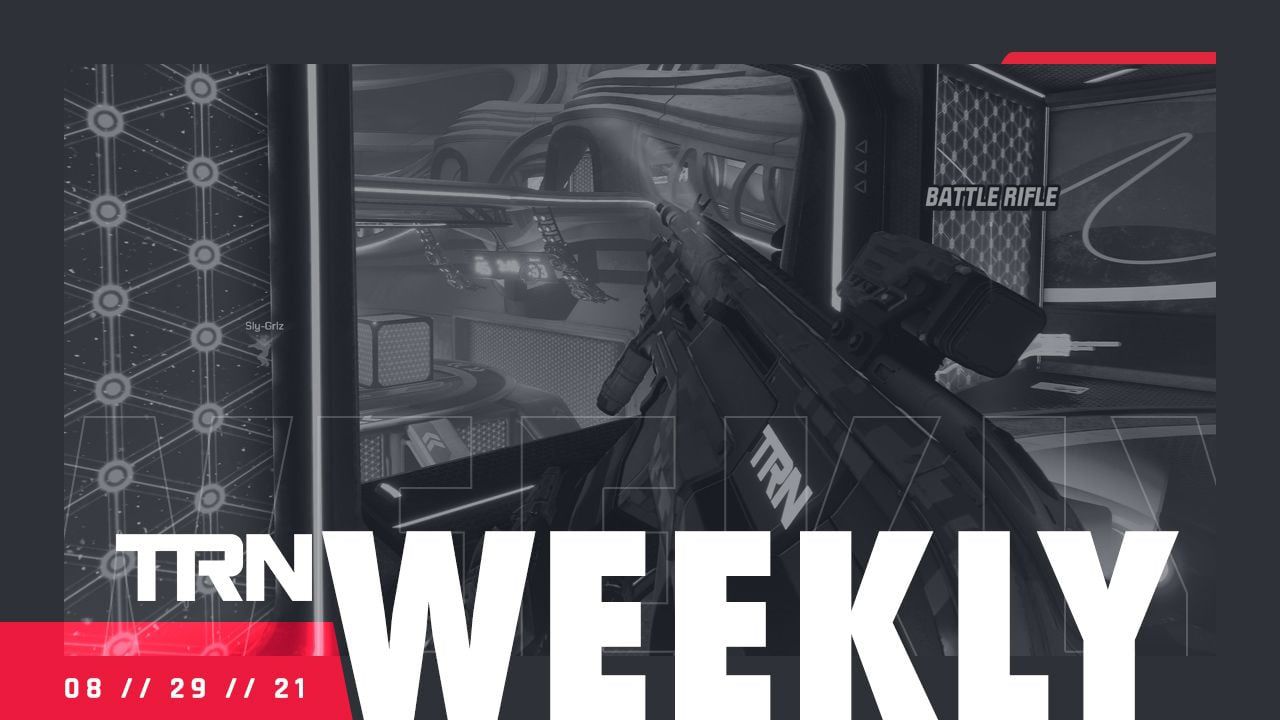 Valorant Tracker Match Report Economy Graph
For the past few weeks, we've added more features to the Match Report page. So this week, we have another update.
Under the "Scoreboard" tab, you will now find the Economy graph with 'Bank' and 'Loadout' specifics and averages for each team.
You can view a Match Report Demo here.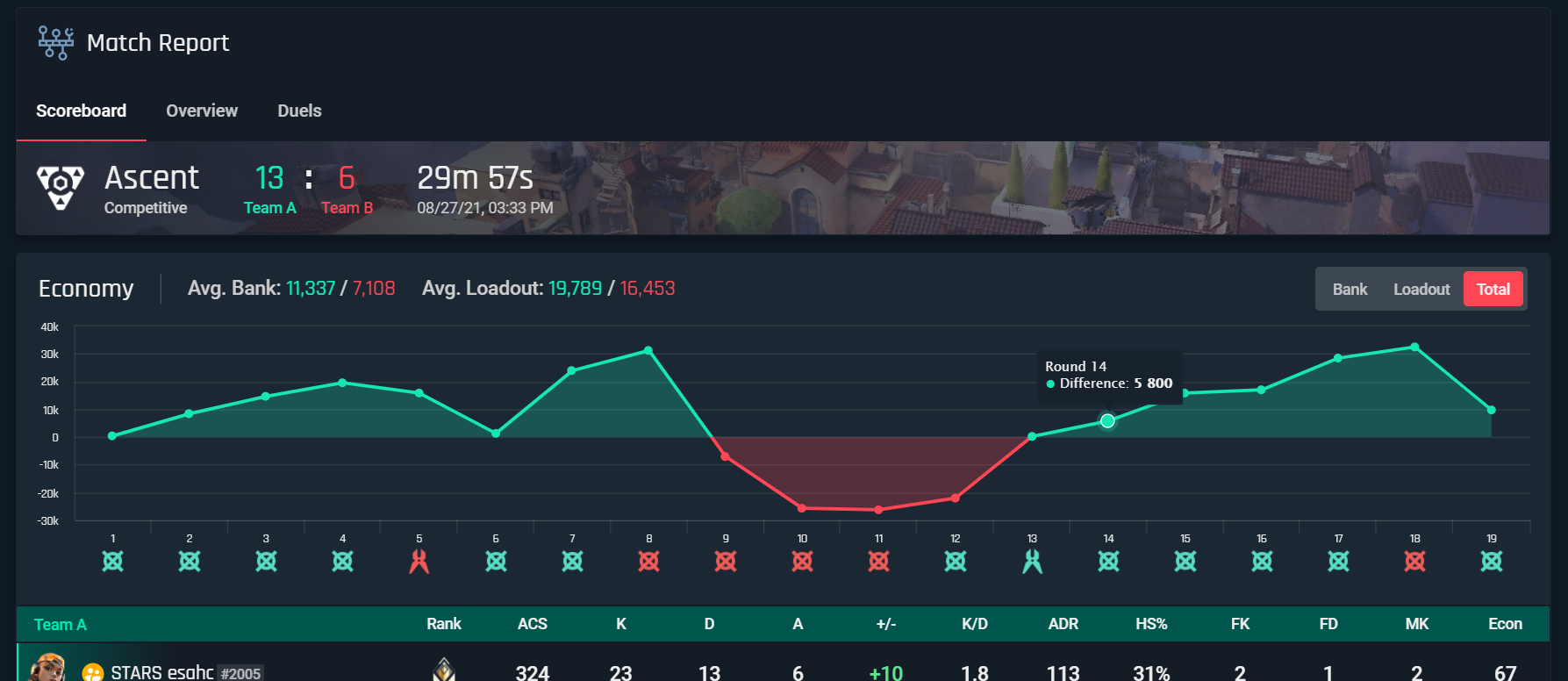 New Rainbow Six Siege Tracker Site Now Live!
After many weeks of development and testing, we are finally releasing the new R6 site!
We want to thank everyone who helped with testing and for participating in the Beta survey. It helped a lot.
You will find the following changes:
Fresh new look, darker theme!
Upgraded MMR widget on your profile
Much easier navigation and new look to the "Operators" tab on your profile
"Group Maker": New feature that lets you add players to your squad to see if they fall within 700 MMR of each other to be eligible to play ranked together.
New Tracker Network Mobile App Launch!
It's finally here. After years since launch, we are about to make your mobile life easier while viewing your stats.
We re-launched our mobile app on iOS and Android, with support for Fortnite and Rocket League. We are going to keep working on the app and launch support for more games very soon.
It's is all new. It's a big project. We'd love to get your feedback as usual.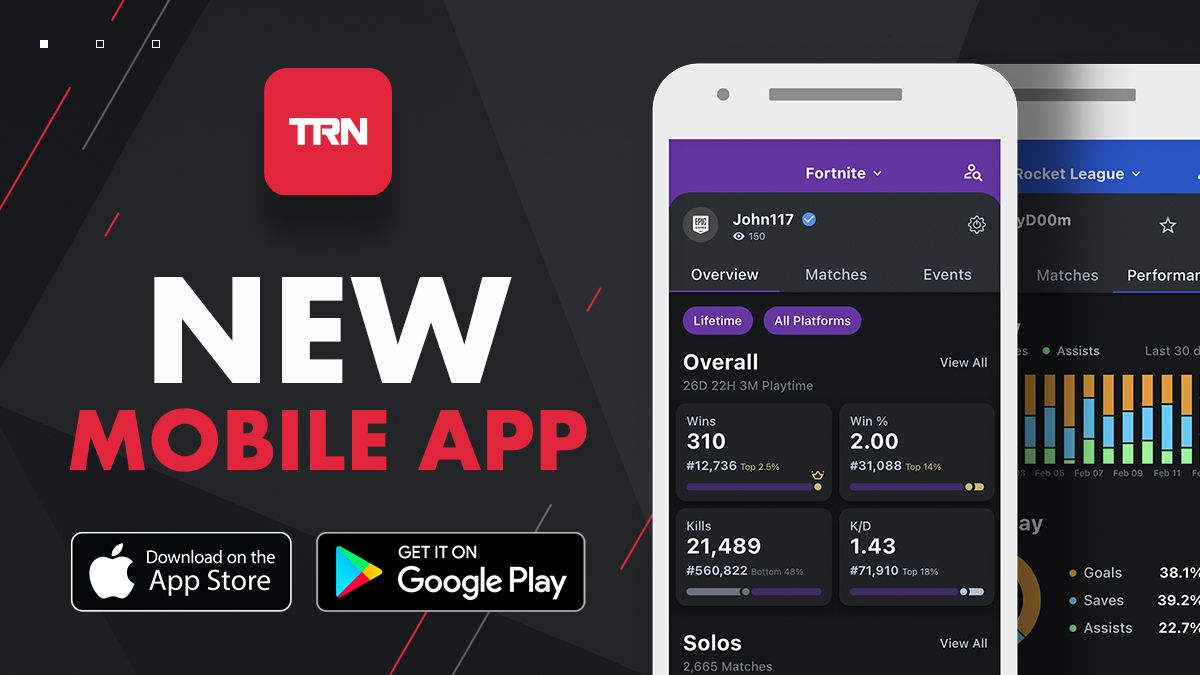 Splitgate Launched Season 0
You received a lot of updates regarding the Splitgate Tracker Site over the past few weeks.
We are very proud of our Splitgate site, and we are proud of our friends at 1047 Games for our work together in the past few years and for them launching Season 0 of Splitgate this week.
We couldn't be more excited for this launch as we have our own TRN skins in-game! Which you can also get if you are a TRN Premium member.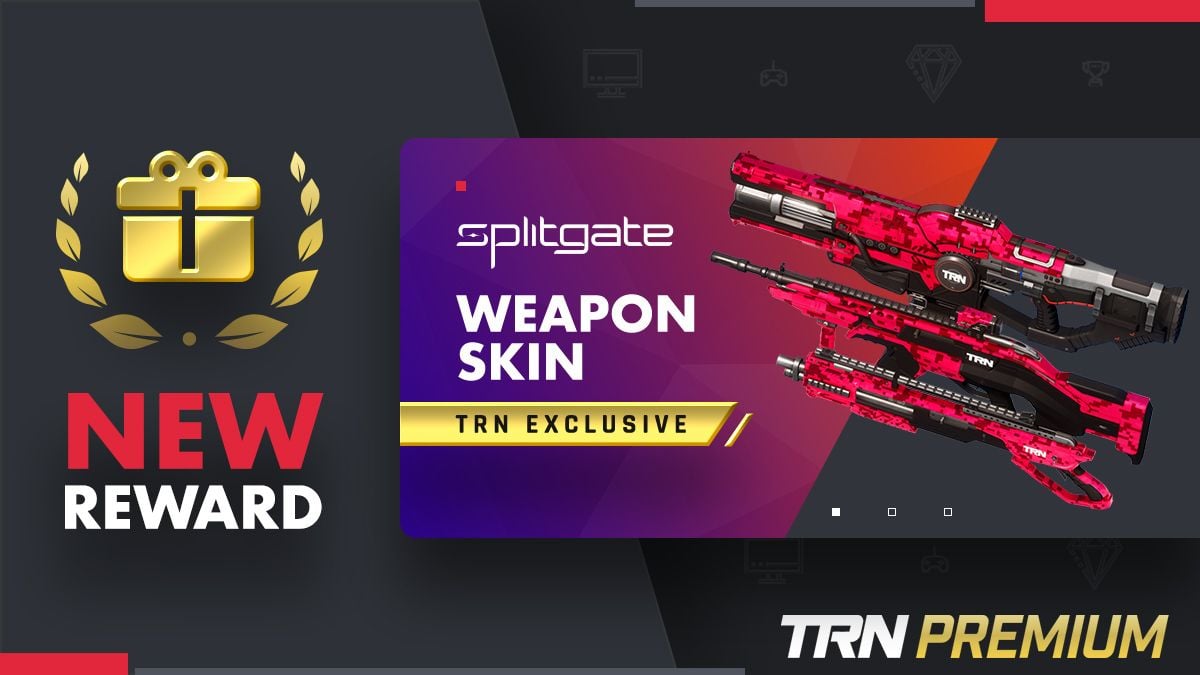 Are You Ready For Halo Infinite?
Halo Infinite is coming soon, and with it, stats!
New footage and news were released from Gamescom this week, with a launch date of December 8th!
You can register for updates on the stats site here, and you can follow us on Halo Tracker Twitter for the latest news and updates.
These were the big highlights, and we have daily updates as we are continuously working on improving our sites and apps. Please share your feedback with us, and let us know what you think! Don't forget to follow us on Twitter and Instagram to get all the latest TRN news, announcements, and data insights.
Comments