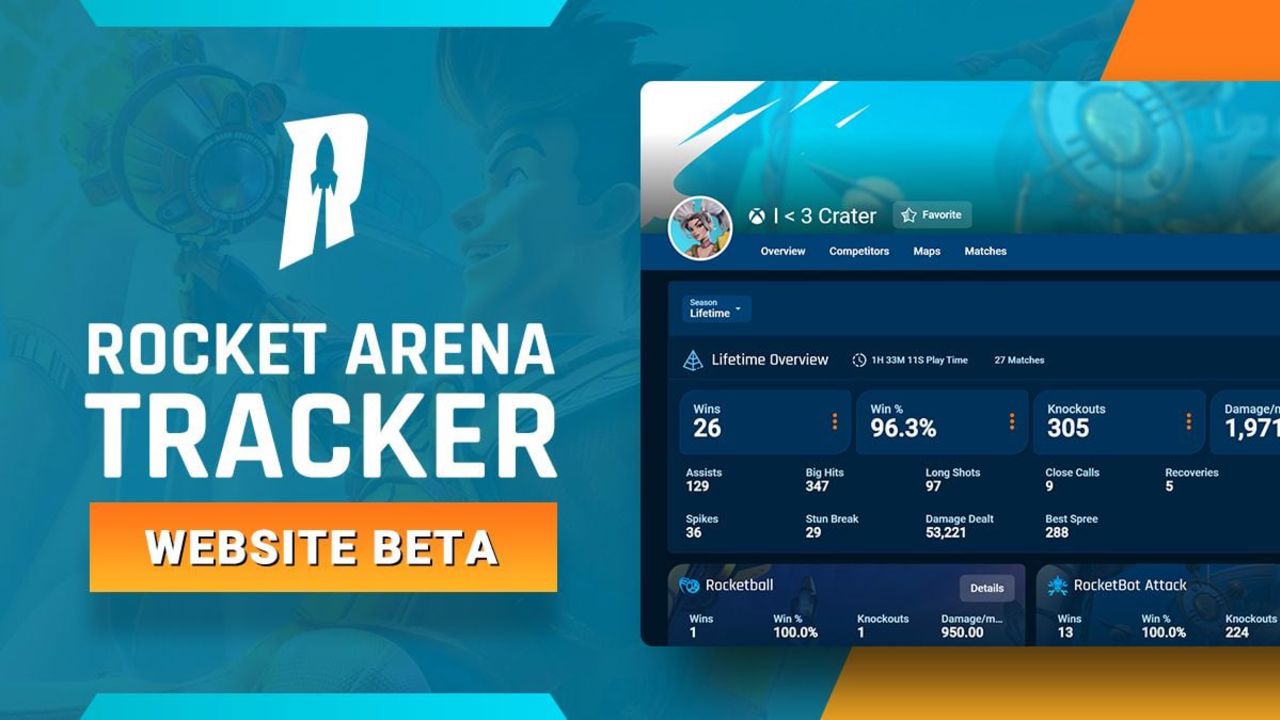 Creating tools for the gaming community is our everyday passion. In a moment, you will understand why today's announcement is unique. Without further ado, we are super excited to share some big news with you - the launch of Rocket Arena Tracker!
We have been working with Final Strike Games and EA in the past few months on a stats site for the Rocket Arena community!
What we love the most about this cooperation is that we originally heard from Final Strike Games that the Rocket Arena community wants Tracker Network to create a site for the game. We immediately jumped on that ship to provide the best experience for the Rocket Arena community.
When entering the site, you can search for your name, connect your account, and look at the top players in the game in the leaderboards.
Check it out: https://tracker.gg/rocket-arena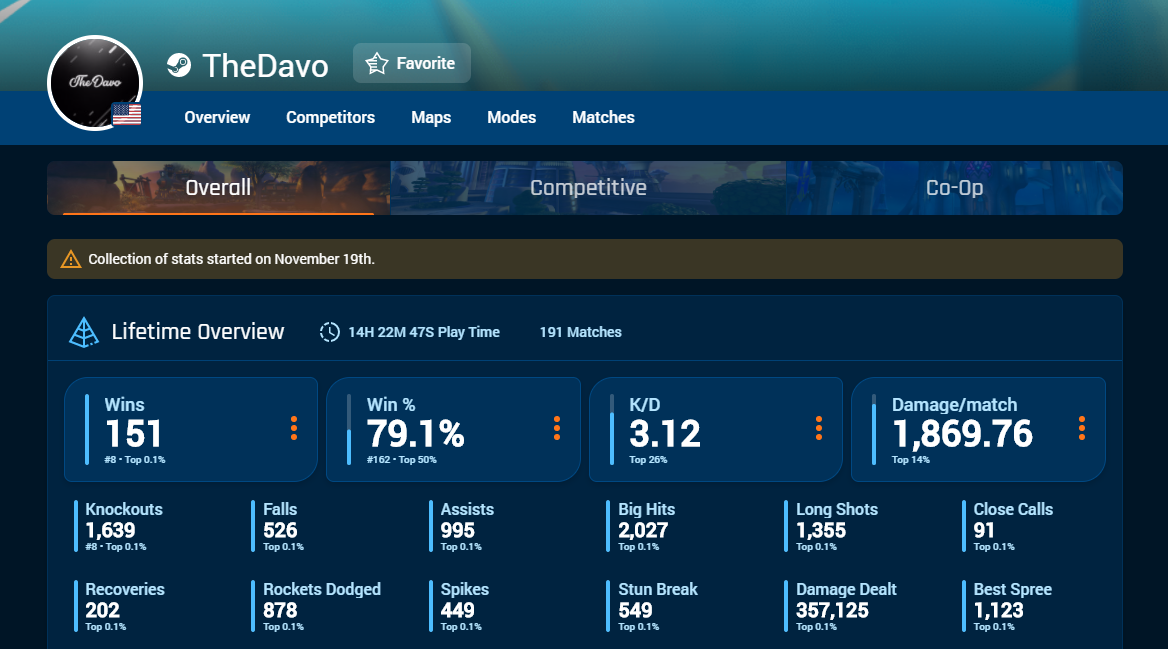 Today is just the start! We are working with Final Strike Games to improve the experience over time, and you should expect more updates as we go, including more features and stats in the coming weeks and months.
Rocket Arena is a fast-paced 3v3 third-person shooter available on Windows (Origin and Steam), Playstation 4, and Xbox One. If you are an EA Play member, it's available in the playlist too! We absolutely love this game.
We can't wait to hear what you all think, so be sure to share your feedback with us here in the comments section or through Twitter. Let's Rocket!
Comments