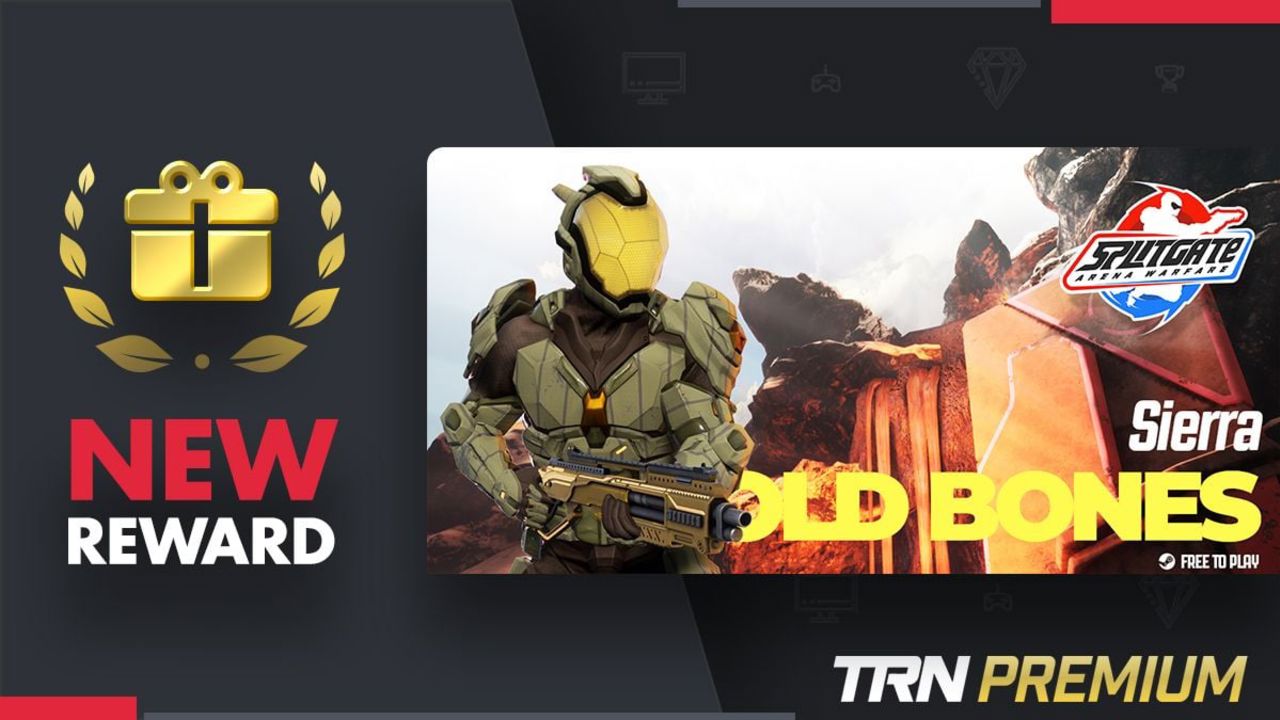 Today, we are happy to share that we are taking TRN Premium to the next level with "Rewards"!
If you are a TRN Premium user, you can now claim rewards through the new system. We are excited that Splitgate: Arena Warfare is our first offering in TRN Rewards!
1047 Games are a fantastic partner of ours since the game launched last year, and we are happy for any opportunity we can get with the Splitgate community which we love so much.
To make sure we are on the same page, Splitgate: Arena Warfare is a face-paced Free to Play FPS available on Steam. Of course, you can get your stats for the game on our site Splitegate Tracker.
With TRN Rewards, you can now claim the unique Old Bones Sierra Skin in-game! All you have to do now is click on the "Gift" icon on the top right of the header, next to your connected account name, on any of our sites.

More rewards are coming soon, and we are preparing many surprises for the future. Follow us on Twitter and Instagram for daily updates. As always, let us know what you think!
Comments