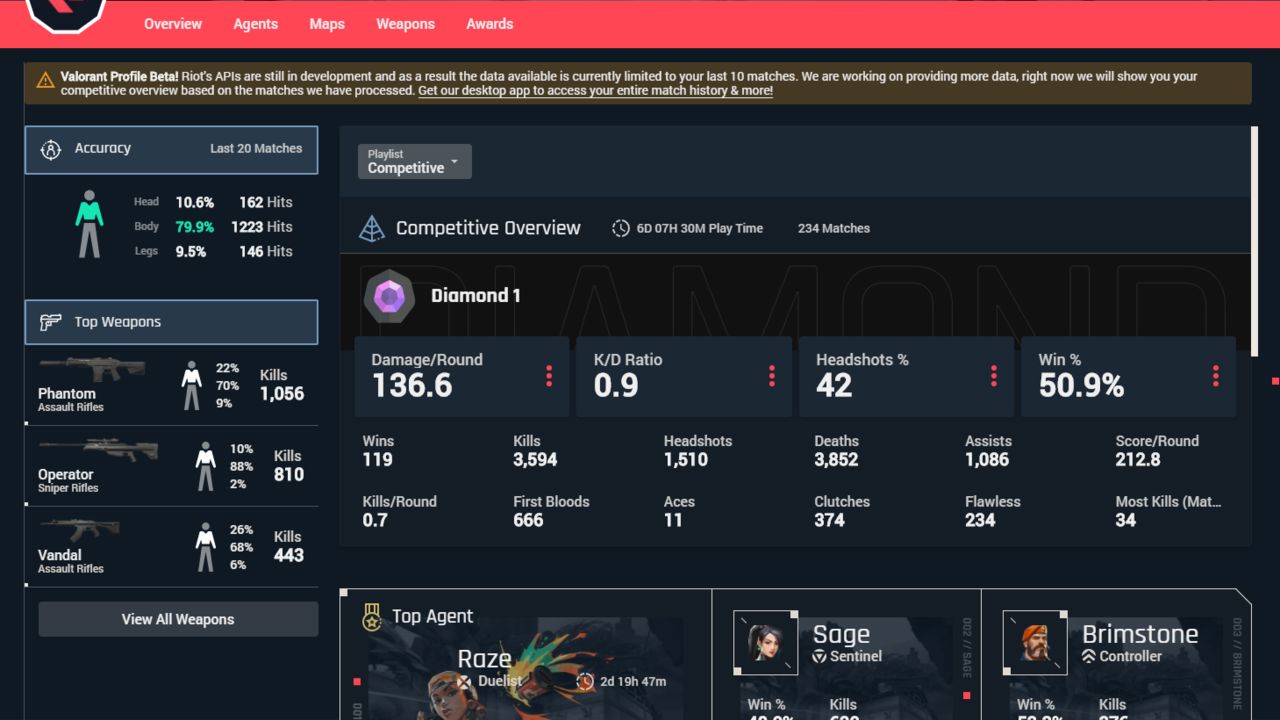 We have released a massive update to your Valorant Tracker profile! Let's see what's new:
Accuracy
We are now showing your body/headshot hit accuracy for the last 20 matches and overview stats of your top weapons, including full-body accuracy for each.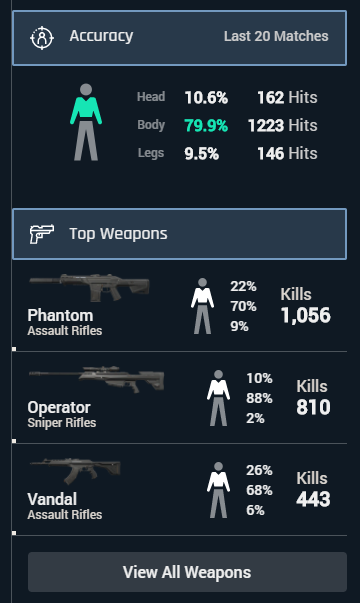 Playlist View
On the main page of your profile, and on the other pages (Agents, Maps, Weapons), you can now find this Playlist dropdown. If you've played a particular playlist, we will show you the data on the page related to that playlist.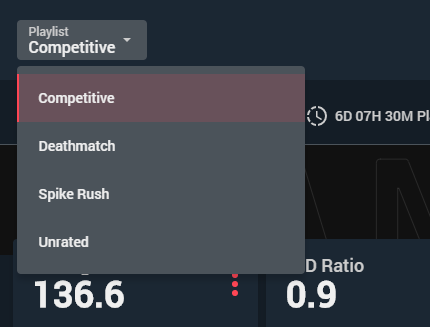 Weapons Page
If you played with a specific weapon, we would show you all your stats with it on the dedicated page "Weapons". Your most used weapon will be highlighted, and you will find different stats on each weapon such as kills, Headshots % Damage/Round, and more.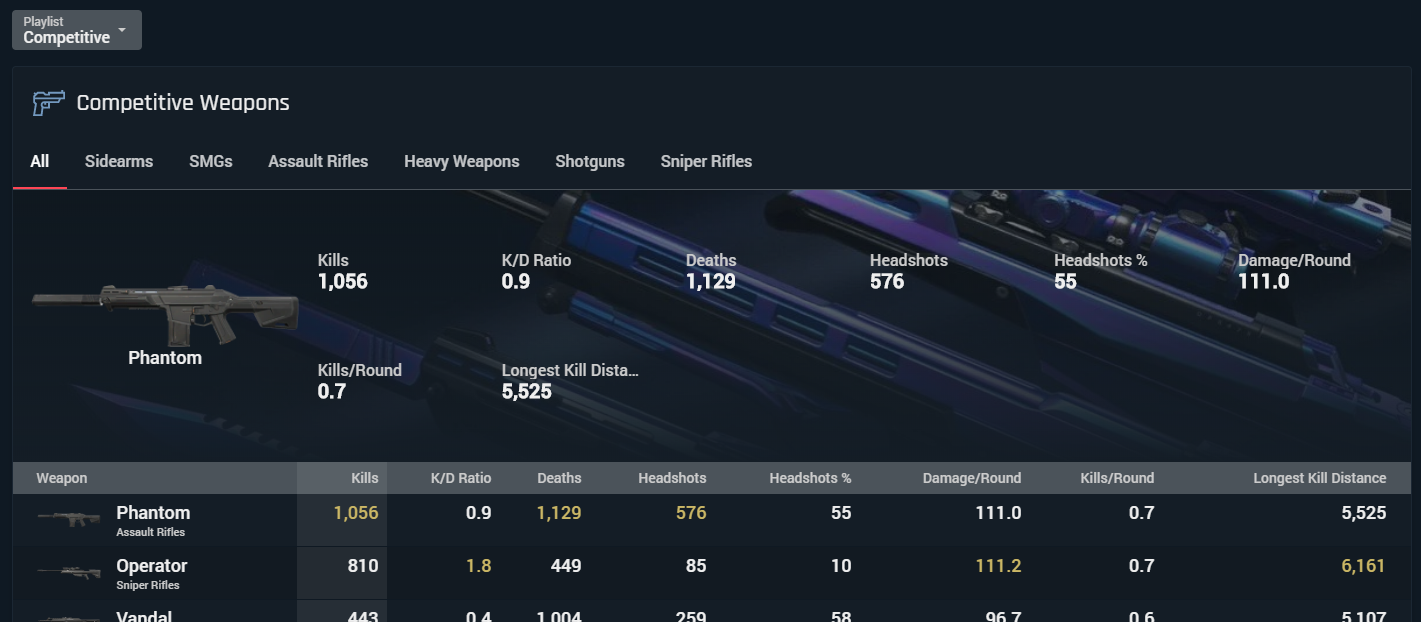 The site is still in Beta, though. The Riot's API is still in development, and as a result, the data available is currently limited to your last ten matches. We are working on providing more data, and we hope to provide more information this week. Right now, we will show you your competitive overview based on the matches we have processed. Get our desktop app to access your entire match history and more!
Follow us on Twitter for more news and updates!
Comments