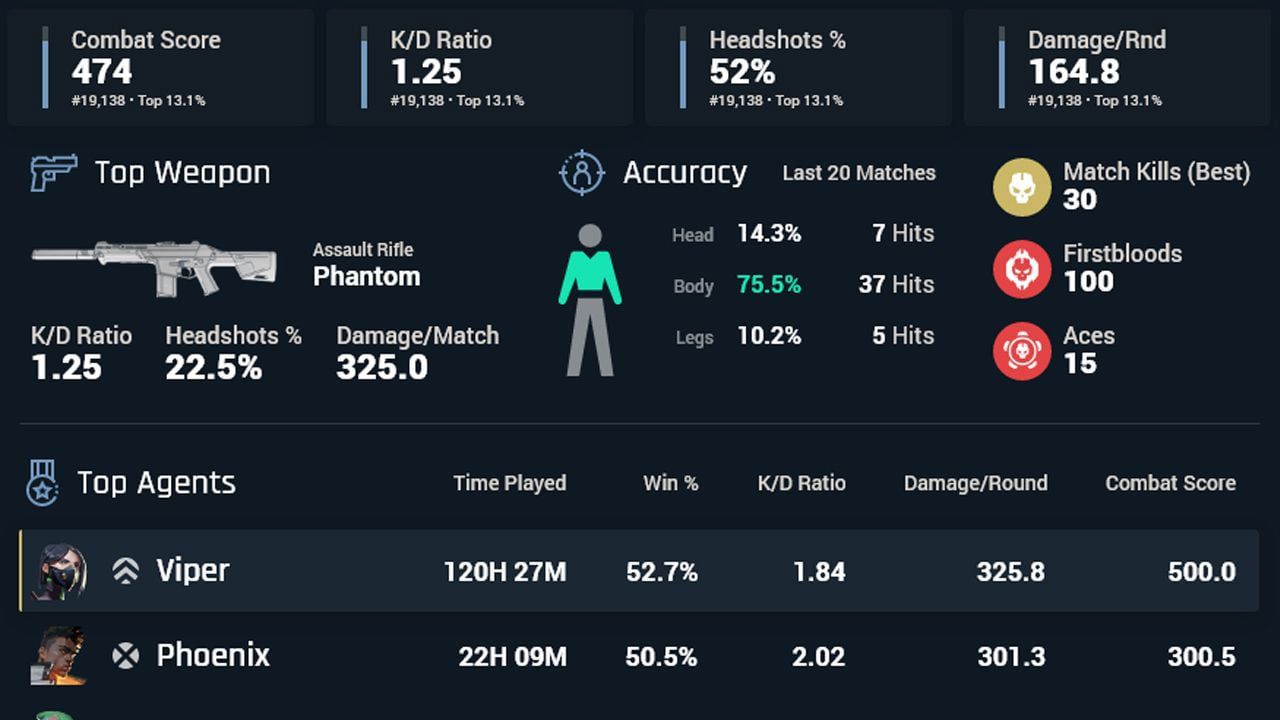 If you are currently using the app, you should have got the update by now. We have been working on this update for a long time, and we couldn't achieve all of that without your help. The feedback we received in the past few months and weeks helped to shape that version.
Many improvements are waiting for you now. Here's the final changelog:
The Home section has been updated to support lifetime, weapon, agent, and accuracy stats.
The Match History section has been updated to support detailed match reports.
The Live Match section has been updated to support the comparison of average stats and stats in a current match.
The Guides section has been updated to support viewing guides directly in the application.
The Insights and Database pages have been removed from the application.
Mode filtering is now available in the Home and Performance sections.
The current rank is now displayed for those who play Competitive matches.
The timeline will support any number of rounds in a match during the overtime.
The default hotkey assigned to show and hide the application has been changed to Alt+T to prevent false actions in some game situations.
If some in-game features are not available due to the Overwolf side's issues, the service status icon color will be yellow instead of red.
The first-time user experience has been updated.
Community guides are now offered in Spike Rush matches.
Overall theme improvements.
Many other small bug fixes and improvements.
The app is free for everyone on PC, and you can get more information and a download link here.
We are consistently working on updates and improvements. If you have something to share with us, please let us know in the comments or on our Twitter.
Comments