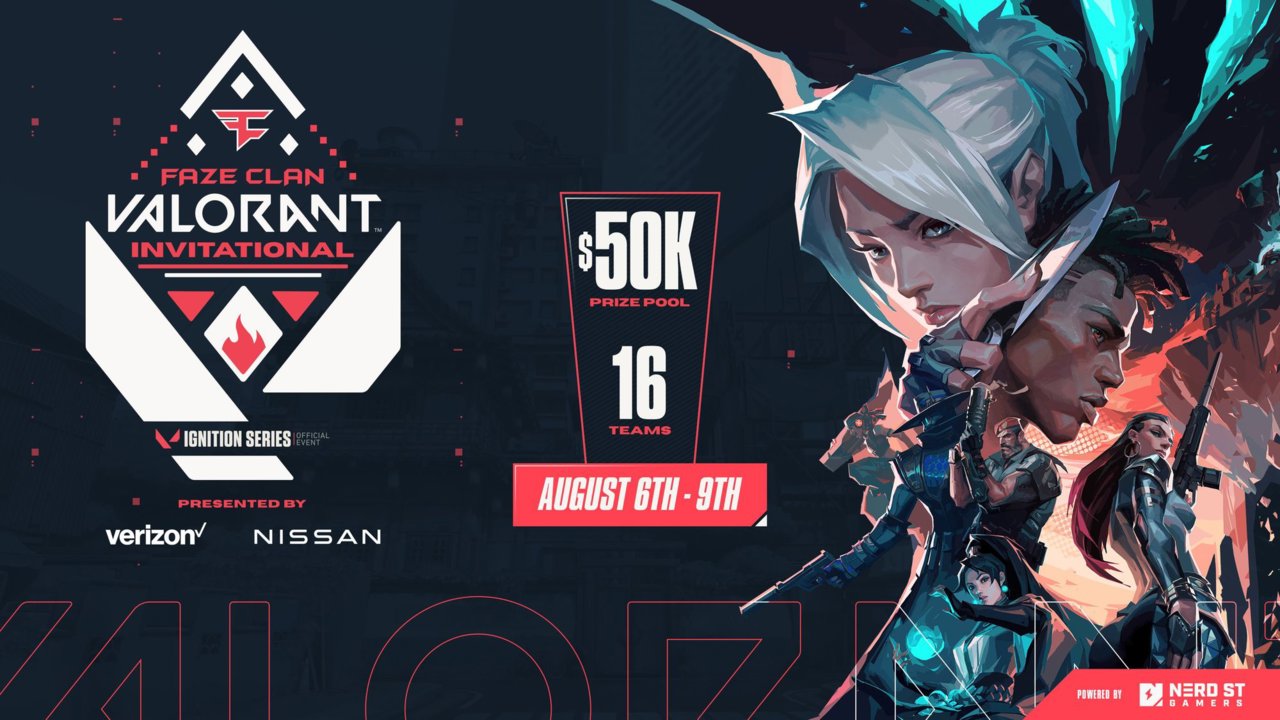 Following an exciting weekend of competitive Valorant action in the PAX Arena Invitational, the next major North American event has been announced.
FaZe Clan are partnering with Nissan, Verizon and Nerd Street Gamers to put on the FaZe Clan Valorant Invitational.
Running from August 6thto 9th, teams will battle it out for a share of the tantalising $50k prize pool, which will be split as follows:
1st($25,000)
2nd ($15,000)
3rd ($7,500)
4th($2,500)
As the name suggests, FaZe will be inviting a selection of the most popular streamers and top pro players to take part.
In total 16 teams will compete; FaZe Clan themselves, 11 invitees and 4 of the best performers from open qualifiers.
Anyone can enter the open qualifiers, which are being powered by Nerd Street Gamers. They are free-to-play and scheduled for August 1st and 2nd.
You can find more information and register for the qualifiers here.
This is an official Valorant Ignition Series tournament and an excellent opportunity for any aspiring Valorant stars to make a name for themselves.
All four days of competition plus the Grand Final will be broadcast live on twitch.tv/faze.
Comments