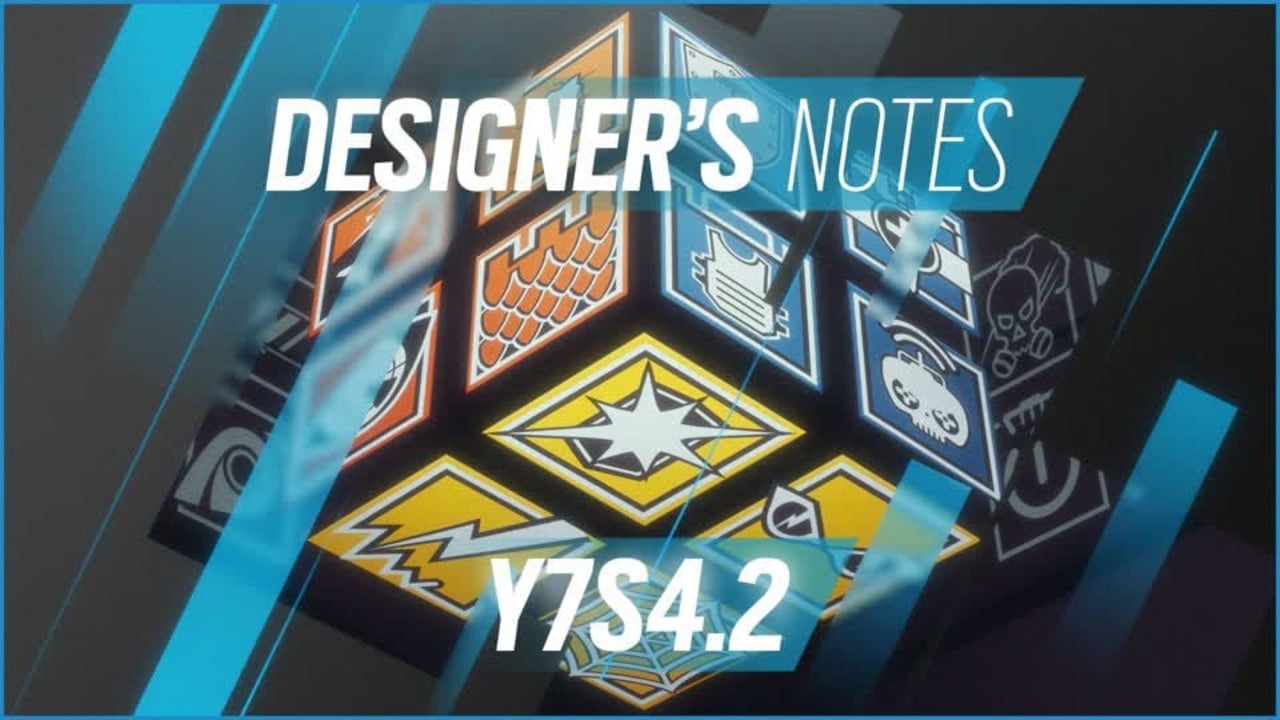 Ubisoft has just revealed their balancing changes set for the next Rainbow Six Siege update. Unfortunately, the changes are rather dull.
The win delta vs presence graphs for Operation Solar Raid (Y7S4.1) are below. The previous graphs from Operation Brutal Swarm (Y7S3.3) are also included.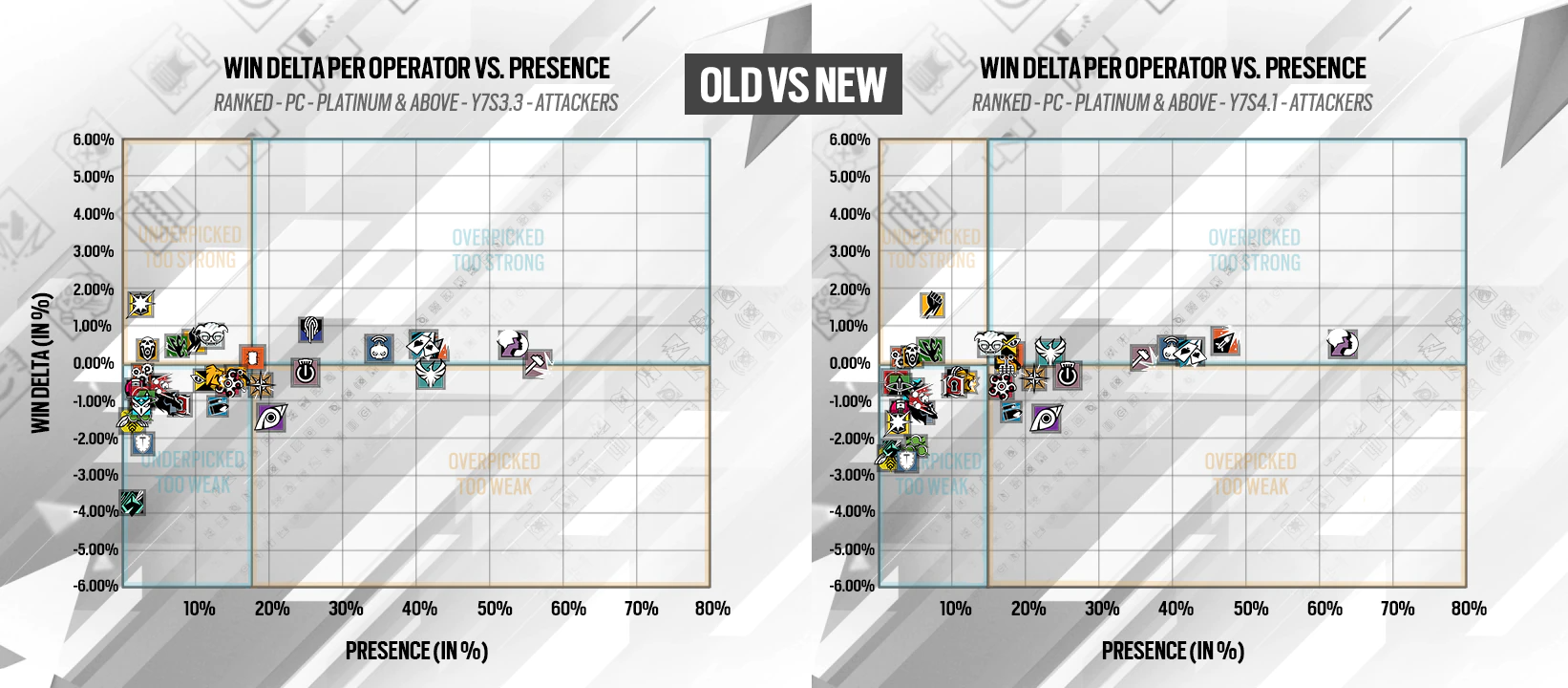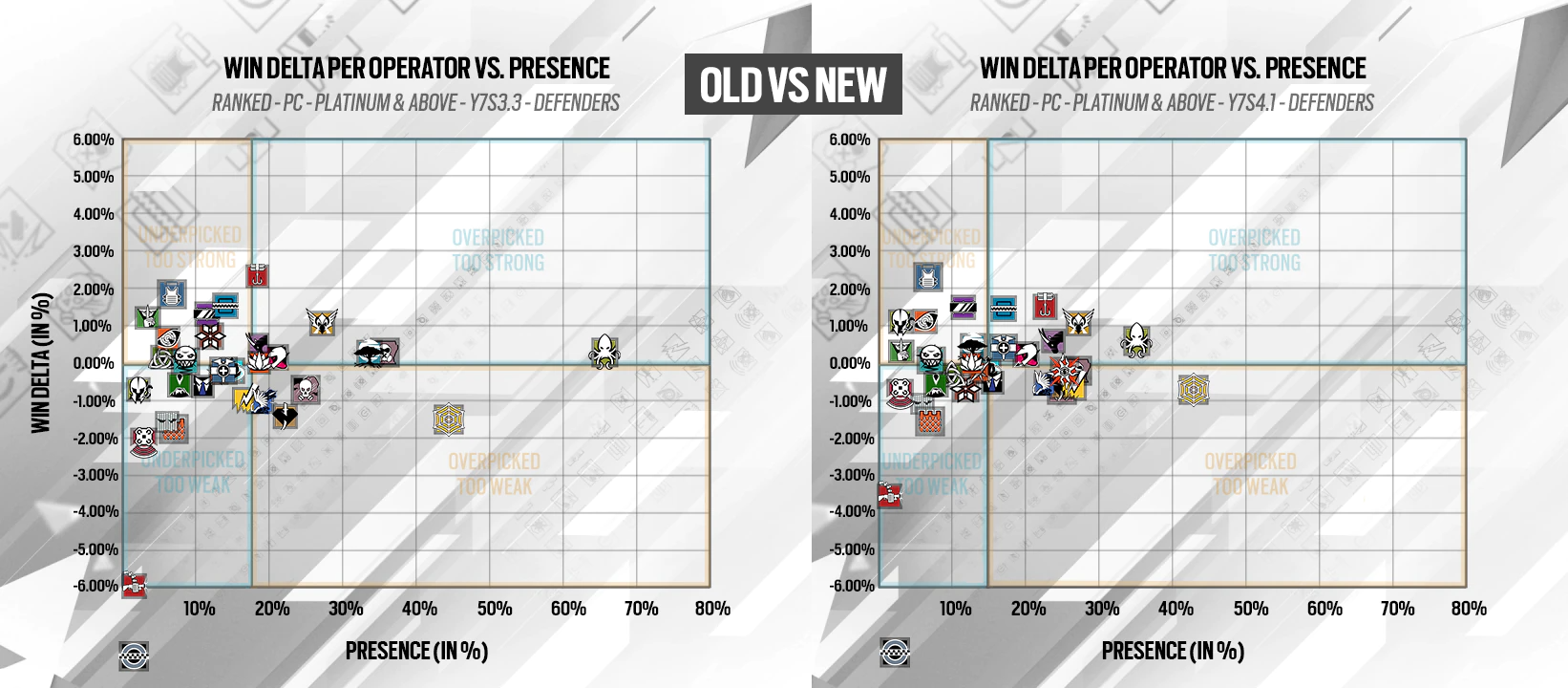 The ban rates for Operation Solar Raid (Y7S4.1) compared to Operation Brutal Swarm (Y7S3.3):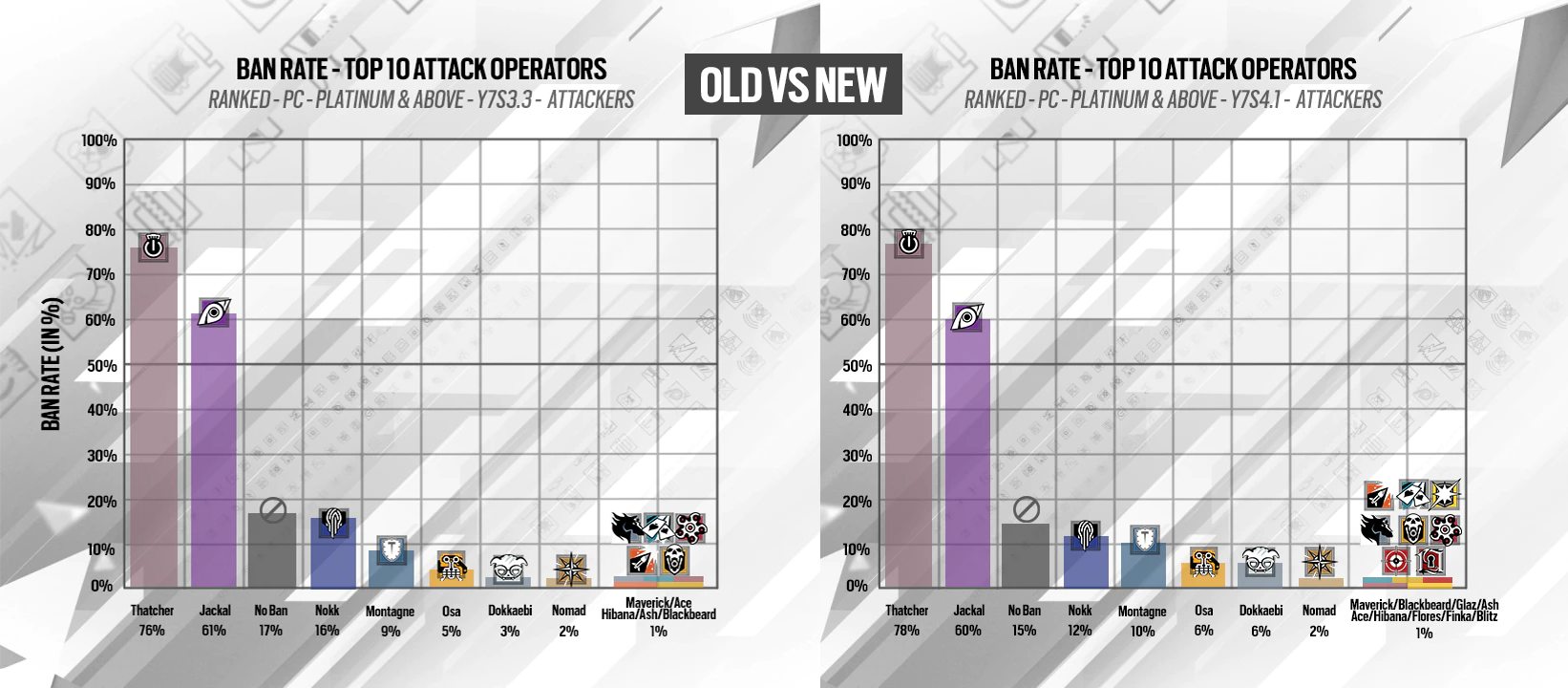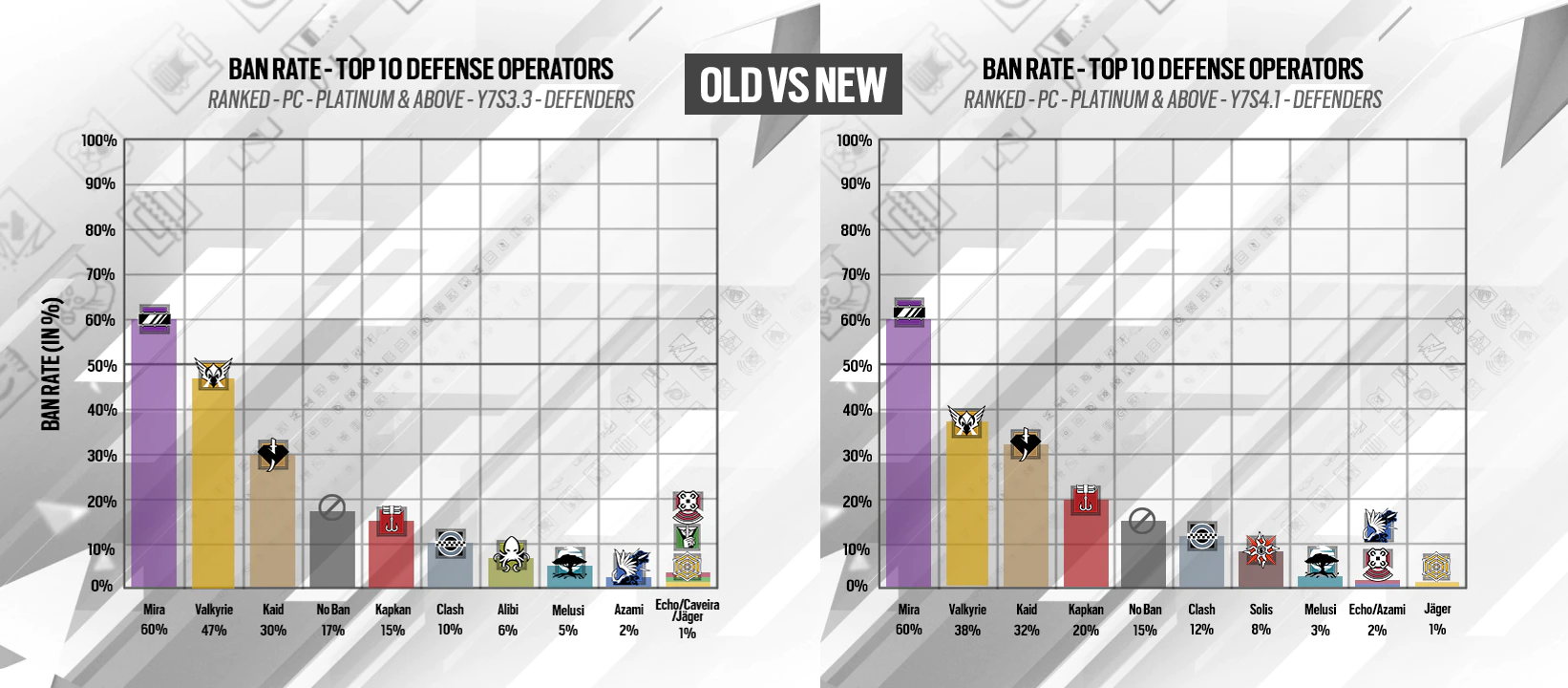 Operator Balancing
We're mainly seeing changes to weapons and attachments rather than any changes to operator gadgets or movement speed this time around.
Grim
Added 1.5x and 2.0x scope to Commando 552 assault rifle.
Ubisoft stated they believe Grim has potential, but they don't have enough data to make a firm decision on further changes. Grim's pick rate is currently one of the lowest, I think we need to see an improvement to his gadget to see any substantial increase in pick rate.
Twitch
Awarded 2x regular drones (up from to 1).
Vertical grip will be removed from F2 assault rifle.
Ubisoft want to strengthen Twitch's support capabilities and make the F2 more challenging to use. They suggest using her 417 marksman rifle if you want a more controllable weapon. The F2 has gone through many balancing changes over the years, I think it was in a good place and this wasn't a required change. The majority of the time, the community dislikes increasing weapon recoil as a method of reducing an operator's pick rate. In most circumstances, it's a lazy tactic and makes the operator less fun to play.
Weapon Balances
The Extended Barrel will now increase weapon damage by 15%. Ubisoft want to make this barrel more appealing as the damage drop off perks aren't enough to compete with the other muzzle attachments.
There are further changes to hip fire precision, damage and attachments. You can read more in the full patch notes here.
You can test these features out for yourself in the test server on PC now.
Comments