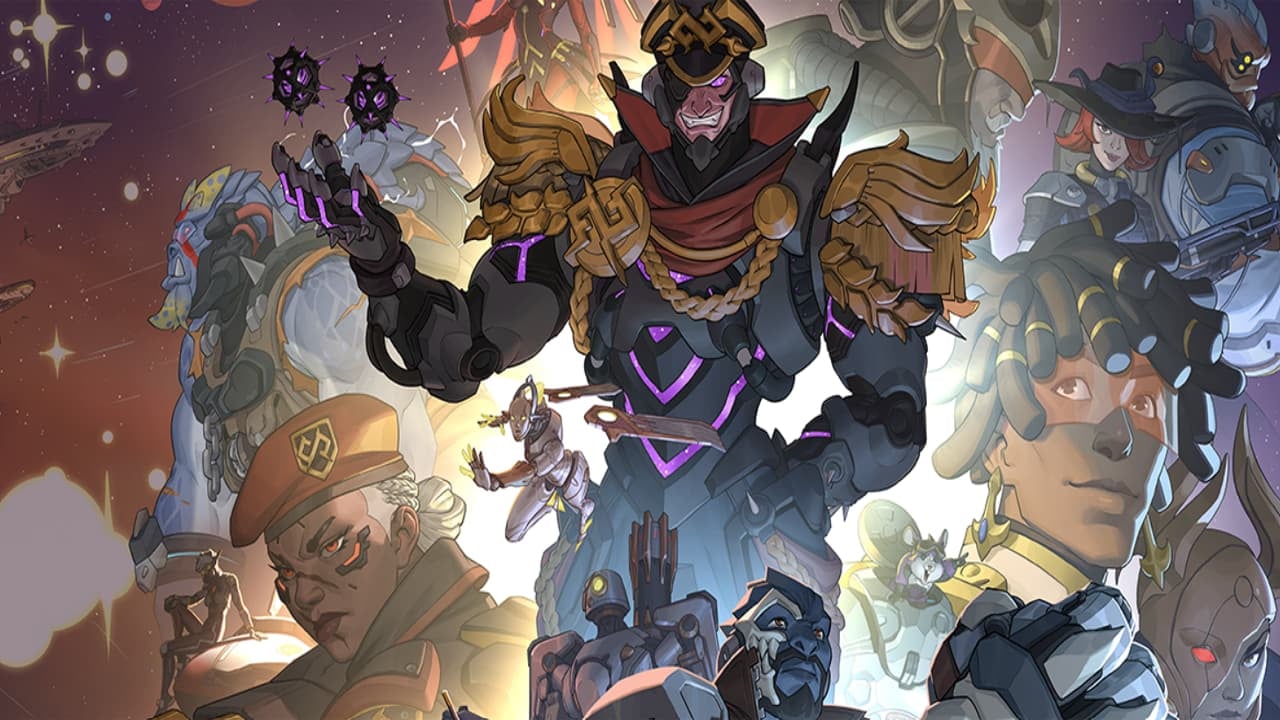 Overwatch 2's big hero-focused story mode feature will no longer be coming to the game. With the announcement of the sequel to Overwatch back in 2019, the development team discussed adding the PvE mode to the shooter but that idea has since been scrapped. In a recent video from the development team, they shared details as to exactly why it was canceled and presented a roadmap for what's to come in Overwatch 2.
Why was the PvE Hero Mode scrapped?
Essentially, game director Aaron Keller and executive producer Jared Neuss said PvE has not made the progress the team had hoped it would. Since first bringing up the idea in 2019, the effort required to make a PvE that is up to Blizzard quality standards is no longer possible. Originally the game focused on getting away from an always live feel but now the team is shifting to focus on it being strictly a live game. This means that the team is dedicated to adding more online features and less on the huge PvE mode.
"With everything we've learned about what it takes to operate this game at the level you deserve, it's clear we can't deliver on that original vision for PvE that was shown in 2019." Said Neuss. "What that means is we won't be delivering that dedicated hero mode, talent trees, that long-term power progression. Those things just aren't in our plans anymore."
With their shift away from the large dedicated hero mode, Overwatch 2 will still be getting smaller PvE related content.
What was Overwatch 2 Hero Mode?
The idea for a Hero Mode for Overwatch 2 saw players pick a hero to play through a single-player campaign. The feature would have had skill trees for each hero that players could level up upon completing certain actions.
What PvE is coming to Overwatch 2?
Neuss and Keller both spoke about how players will be disappointed to hear about the canceled Hero Mode but that more PvE options are on the way. Players can expect to take part in co-op gameplay story missions launching in Season 6. These will focus on hero and villain backstories and the lore of the world. The game's sixth season will also see a new story arc with many stories that are canon to the overall history of Overwatch.
What is coming in the Overwatch 2 2023 Roadmap?
Season 5 will start on June 13, 2023. The first event players can take part in is called Questwatch. It's a limited time event so you'll only have a certain amount of days to take part.
Mischief and Magic, a cinematic reveal, and the Summer Games are also coming to Season 5. Players can expect to see a character or several in a new cinematic for Overwatch 2. The Summer Games appear to reflect the Olympic Games and will feature Overwatch 2 characters competing in similar events.
Season 6 is being called the biggest season of Overwatch, according to the development team anyway. In this season, players can expect to join PvE story content and play a new support hero. Plus, players will be able to play the Hero Mastery single-player mode. Alongside those announcements, Flashpoint will introduce two new maps for players to explore as well. Season 6 will also be the first season in Overwatch history to introduce named seasons.
Seasons 7 and 8 will be introducing a new tank hero. Someone to rival Wrecking Ball, Reinhardt, and Junker Queen. They'll even be able to play the hero on a new control map. While a few additional updates will see an update to Roadhog and Sobra, cinematic debuts, and a lore codex. The codex works by letting players unlock lore for characters and locations to learn more about the world of Overwatch.  
Comments