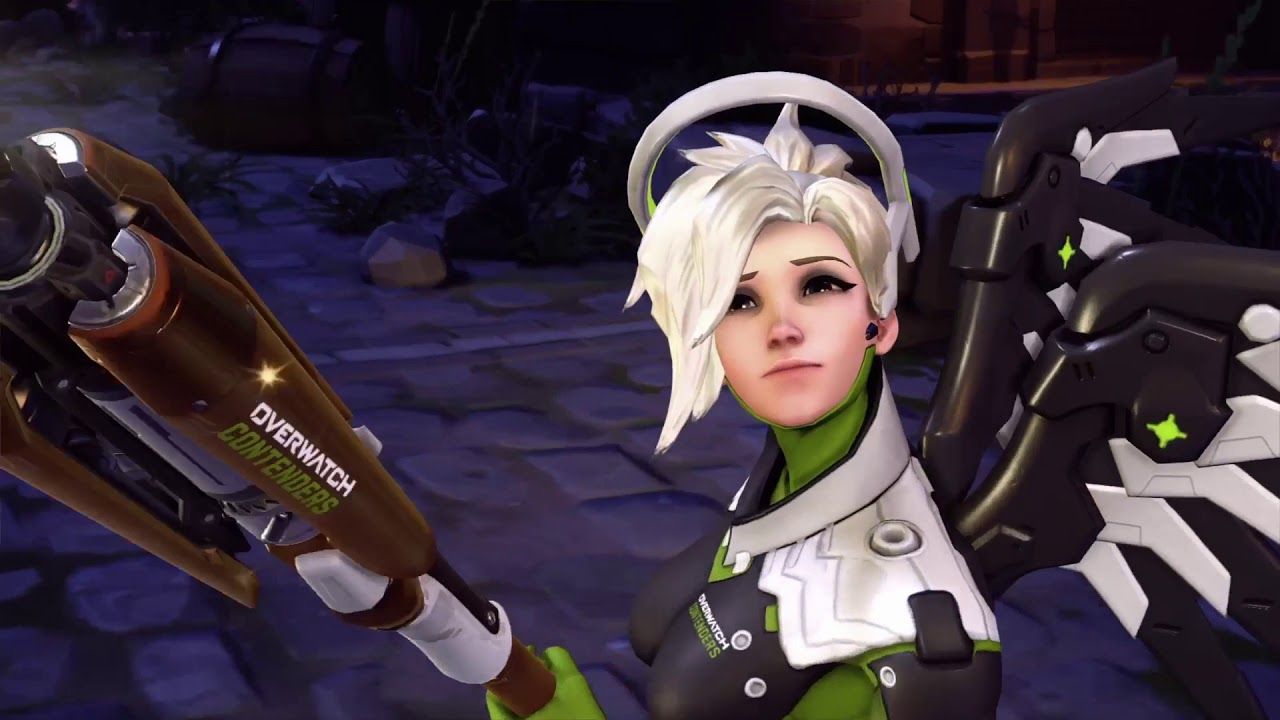 Overwatch 2 is offering two exclusive Mercy Skins from the Overwatch Contenders, featuring green and white colors for home and away teams. These skins are only available for a limited time and can be claimed for free by watching the Overwatch Path To Pro Summer Season Finals on Twitch for a certain duration.
How To Easily Get Contenders Skin In Overwatch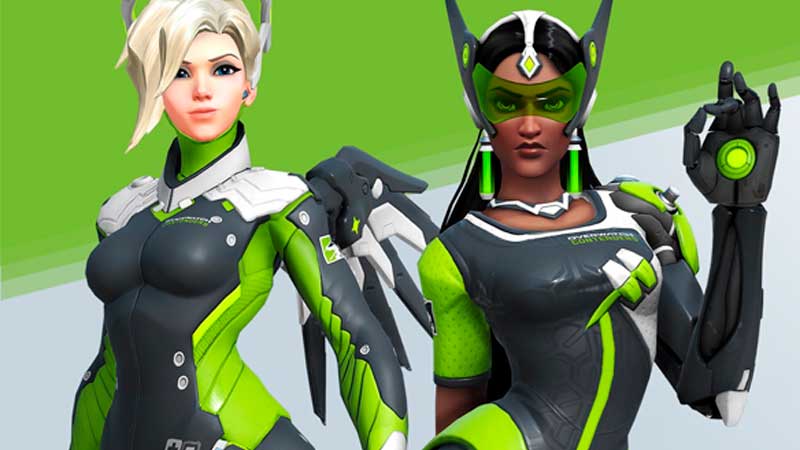 The Overwatch Contenders Mercy skins come in two variations, each with a different color scheme. One variant has a blue design that symbolizes the home team, while the other has a green design that represents the away team.
These skins are inspired by the Overwatch Contenders logo and the players' uniforms. On Mercy's back, you can see the word "Contenders" written in a stylish font.
These exclusive Mercy skins are not available through loot boxes or in-game stores in Overwatch. You can only get them by watching the livestreams of the Overwatch Path To Pro Summer Season Finals on Twitch. This tournament features teams from various regions competing for glory and prizes. To get these coveted Mercy skins, you need to link your Battle.net account with your Twitch account and watch streams that have drops enabled.
You need to watch 15 hours of these exciting streams to unlock both variants of these skins. Once you meet all the requirements, these skins will be automatically added to your account within 24 hours.
---
If you're interested in the stats and leaderboard information for Overwatch, then check out our official tracker page for the game! We also have a Overwatch Tracker App that can monitor your in-game performance. Consider checking us out and let us know on Twitter at @OverwatchTracker what you'd like to see next!
Comments