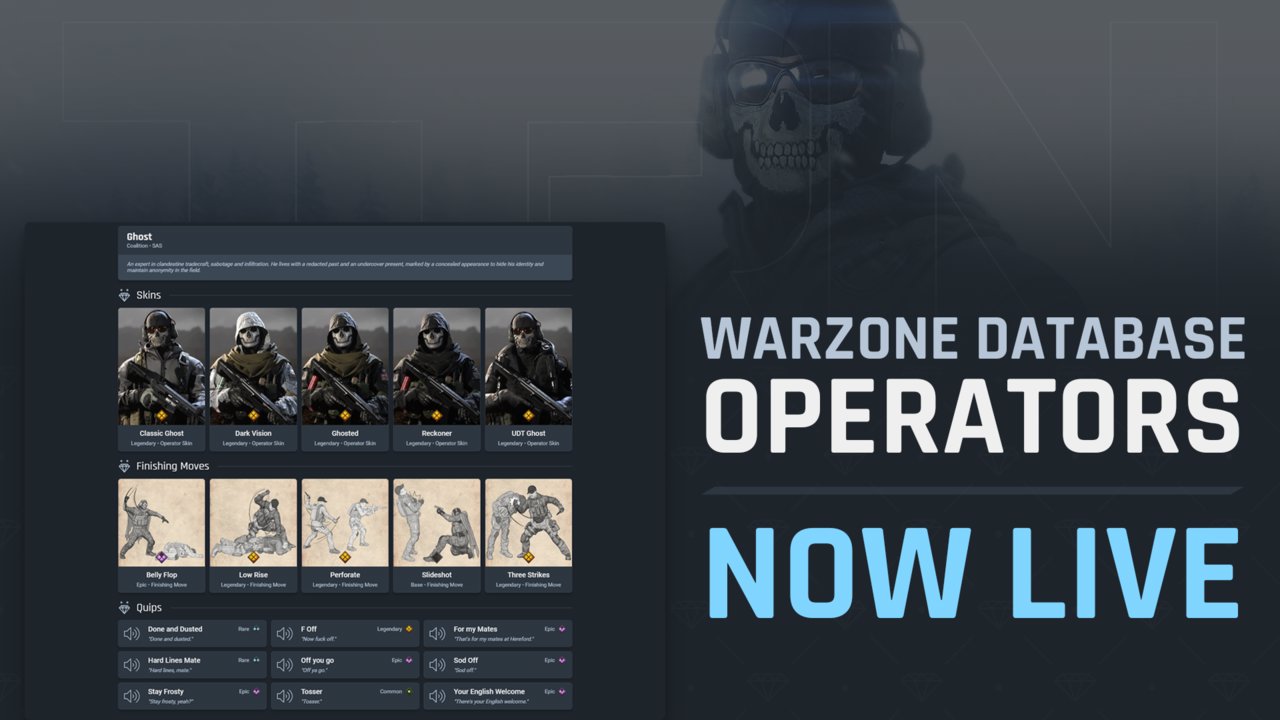 It was terrific to get your feedback when we launched the Modern Warfare/Warzone Database last week! We are super grateful, and as we planned, we tend to keep updating it and making sure you got everything you need.
Today we are updating the database with the "Operators" section. In it, you can filter your search, and get the information on all the operators in the game.
For each operator, you will be able to see all available Skins, Finishing moves, and Quips. We'll also be adding each Operator's Dossier soon - for those of you interested in the storyline; you will find the backstory and personal details of your favorite Operators in it. Here's Domino's page as an example.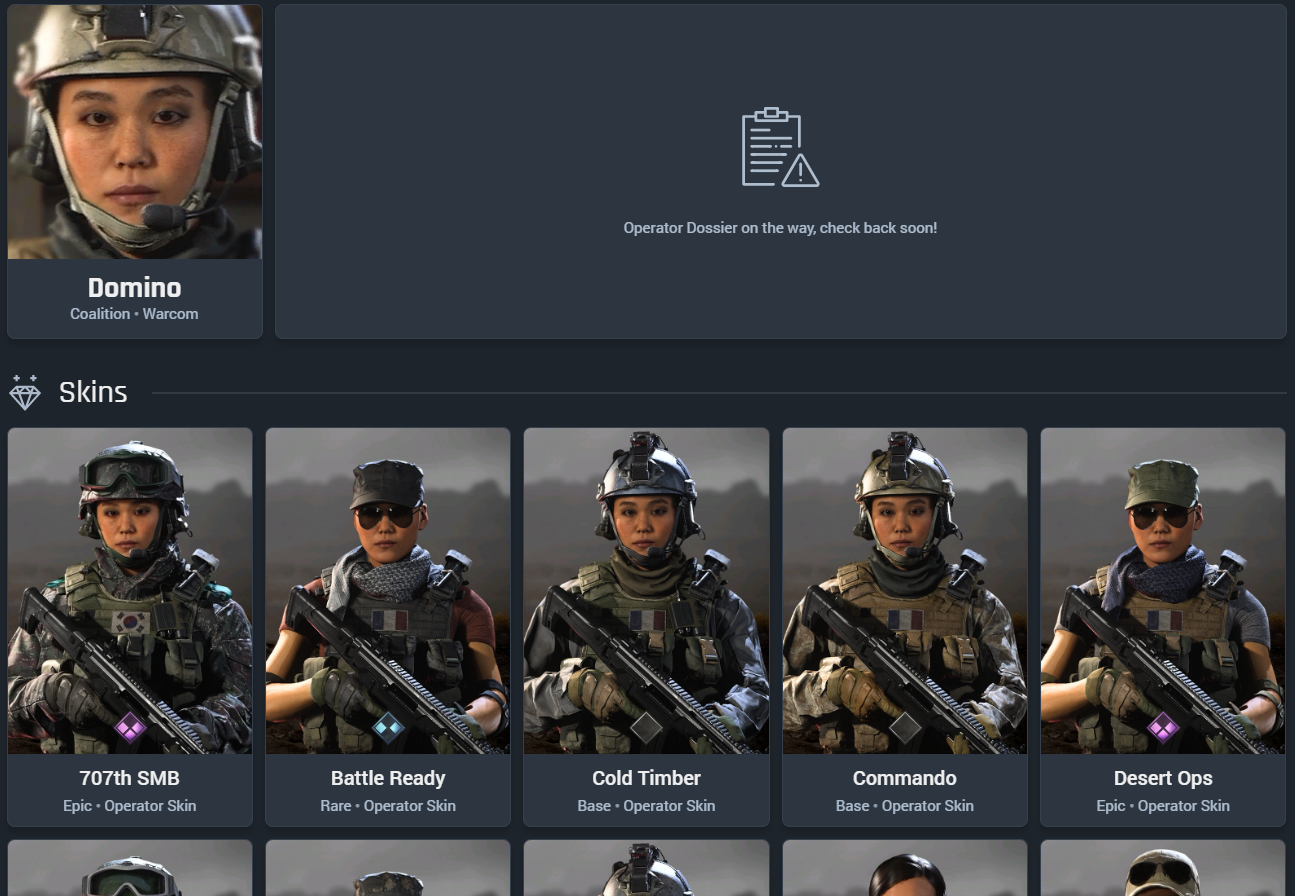 Also, a more general improvement we've made to the database is that items tied to a specific Operator will now display and link to its designated operator.
Stay tuned for more news regarding the database and everything COD on our COD Tracker Twitter.
Comments