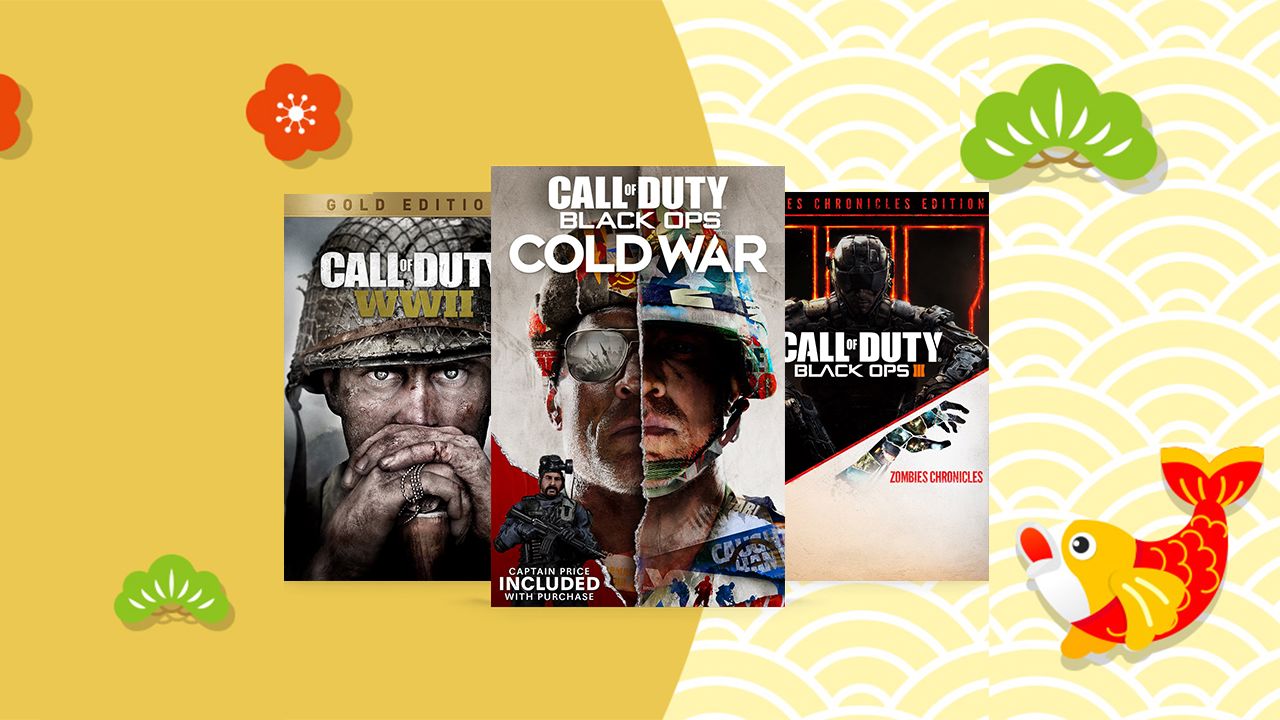 The Golden Week sales have begun on both PlayStation and Xbox! Now through Monday, May 3rd, you can save up to 67% when purchasing select Call of Duty titles. Sales include the latest release, Call of Duty: Black Ops Cold War, as well as recent releases such as WWII and Black Ops 3.
All Call of Duty deals and discounts can be found below. Visit the platform's designated store for more information.
PlayStation
Call of Duty: WWII
Over two years in the making, Sledgehammer Games delivers a gritty, personal experience in the setting of the largest worldwide conflict in history to a new gaming generation in Call of Duty®: WWII. Play through the story of ordinary men turned soldiers in the 1st Infantry Division as they fight to preserve freedom in the face of tyranny. Call of Duty: WWII delivers fast-paced, boots-on-ground combat through iconic locations in the European Theater.
Gold Edition: $19.79 USD (-67%)
Call of Duty: Black Ops III
Call of Duty: Black Ops 3 is a dark, gritty future where a new breed of Black Ops soldier emerges and the lines are blurred between our own humanity and the cutting-edge military robotics that define the future of combat.
Zombies Chronicles Edition: $19.79 USD (-67%)
Xbox
Call of Duty: Black Ops Cold War
Call of Duty®: Black Ops Cold War will drop players into the depths of the Cold War's volatile geopolitical battle of the early 1980s. In a gripping single-player Campaign, players will descend into the dark center of a global conspiracy alongside iconic characters Woods, Mason, and Hudson, as well as a new cast of operatives to stop a plot decades in the making.
Standard Edition: $38.99 USD (-35%)
Cross-Gen Bundle: $48.99 USD (-30%)
Ultimate Edition: $67.49 USD (-25%)
---
Stay tuned to @CODTracker on Twitter for full Call of Duty coverage.
If you're new to Call of Duty Tracker, you should know that we also offer free services such as player statistics, leaderboards, and a cosmetics database. Consider checking us out and let us know on Twitter what you'd like to see next!
Comments