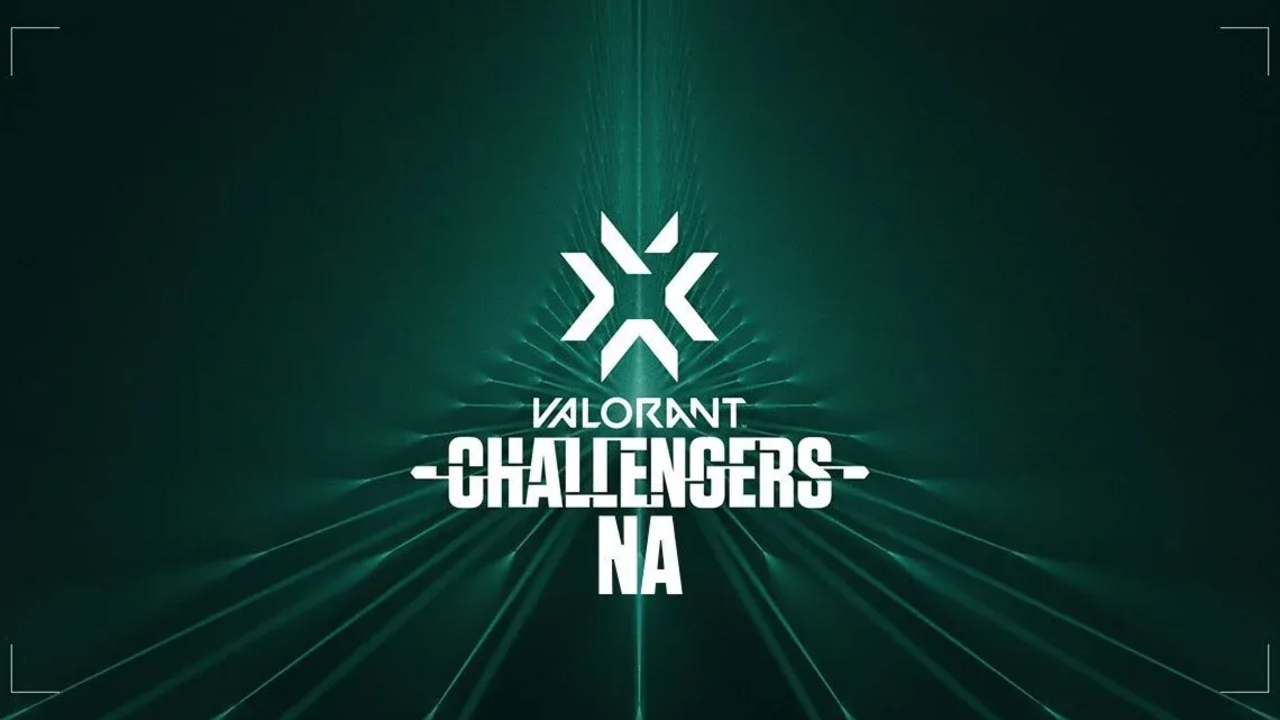 Among the VALORANT Challengers leagues, the North American league is regarded as the best one. The league has former VCT winners, runners-up and many talented individuals. Here's everything you need to know about split one!
Format
The regular season features twelve teams competing in two different groups, each group contains six teams battling it out in a Single Round Robin format. All matches are best of three, and the top four teams from each group will advance to the Mid-Season Invitational.
Teams
Here are all the teams competing in Split 1
1) M80
The first invited team to the North American VCL is M80. Former XSET co-founder Marco Mereu launched his own esports organization after his departure from XSET in August 2022. M80, then, signed a talented roster to represent them in all VALORANT tournaments.
Mohamed "johnqt" Amine Ouarid
Gianfranco "koalanoob" Potestio
Marc-Andre "NiSMO" Tayar
Daniel "eeiu" Vucenovic
Alexander "zander" Dituri
Vincent "Happy" Schopenhauer (Head Coach)
GUNTER (Analyst)
Named as the main contender for the Ascension league, this roster has former Tier1 talents including former Ghost Gaming trio johnqt, koalanoob, NiSMO. The trio had a successful run in VCT NA LCQ, almost making it to Champions. With former Version1 talent zander on board and former NRG player eeiu too, M80 has the most chances out of all the teams in the league. And to make the fort stronger, former CS:GO legend Happy is signed as their Head Coach.
2) FaZe Clan
The second invited team to the North American VCL is FaZe Clan. FaZe Clan had multiple successful runs in the North American scene, placing third in the North American LCQ for Champions and third in Champions Tour North America Stage 2: Challengers, falling short twice to making it to the international stage.
Andrej "BABYBAY" Francisty
Kevin "POISED" Ngo
After last September, FaZe's supamen, flyuh, dicey were set to inactive and speculations were made as to who is joining FaZe.
3) TSM
The third invited team to the North American VCL is TSM. TSM took multiple titles in the North American scene when VALORANT was first released, placing second in the North American First Strike, and winning the FaZe Clan Invitational vs their -then- rival Sentinels.
James "hazed" Cobb
Anthony "gMd" Guimond
Johann "seven" Hernandez
Nicholas "NaturE" Garrison
Corey "corey" Nigra
Jacob "Daeda" Hale (Head Coach)
TSM kept their core gMd, corey and seven, and brought back the loved veteran Hazed back to the lineup from NRG and former Gen.G talent NaturE. With a mix of experienced individuals and aspiring talents, TSM is looking to recapture their glorious runs in the scene.
4) Shopify Rebellion
The fourth invited team to the North American VCL is Shopify Rebellion. Shopify Rebellion signed former Luminosity roster when LG left the VALORANT scene altogether.
Will "dazzLe" Loafman
Brandon "bdog" Sanders
Adam "mada" Pampuch
Kaleb "moose" Jayne
Victor "v1c" Truong
Jared "mac" Schneider (Head Coach)
Aqib "Akki" Ali (Analyst)
Shopify Rebellion roster didn't witness multiple changes like other organizations, the roster remains intact aside from swapping TiGG for V1C. The organization has a strong team and SR is definitely one of the main contenders of the North American league.
5) G2 Esports
The fifth invited team to the North American VCL is G2 Esports. The organization was accepted into the partnership list and set to compete in the Americas league, however, due to the incident with their CEO, Riot opted to bring in a different organization.
Shahzeb "ShahZaM" Khan
Michael" dapr" Gulino
Maxim "wippie" Shepelev
Francis "OXY" Hoang
Erik "penny" Penny
Ian "immi" Harding (Head Coach)
Bringing the infamous duo ShahZaM and Dapr from Sentinels, former Version1 duo Wippie and Penny and lastly former Dark Ratio's player OXY. G2 Esports is set to defy the odds and win it all.
6) The Guard
The sixth and last invited team to the North American VCL is The Guard. The winners of the Ludwig x Tarik Invitational, participants of Masters Reykjavík, and the Champions Tour North America: Last Chance Qualifier's runners-up. The Guard doesn't need an introduction, it is a strong team and have a lot of people to prove wrong!
Jacob "valyn" Batio
Jonah "JonahP" Pulice
Trent "trent" Cairns
Michael "neT" Bernet
Ian "tex" Botsch
Josh "JoshRT" Lee
Keeping their roster intact, The Guard believes in their capabilities and are set to show that in the league.
7) BreakThru
The first team making it to the North American VCL through open qualifiers is BreakThru. The roster is a free agent roster, consisting of well known VALORANT professionals.
Brady "thief" Dever
Alex "aproto" Protopapas
Brock "brawk" Somerhalder
Xavier "flyuh" Carlson
Tyler "sym" Porter
Tanishq "Tanizhq" Sabharwal (Head Coach)
The roster brings in together familiar faces, the likes of former Ghost Gaming duo Aproto and Brawk, former FaZe Clan talent Flyuh, former TSM Academy player Sym and lastly former LG player Thief. There is no doubt that this team brings a bunch of the heaviest hitters in North America!
8) Disguised
The second team making it to the North American VCL through open qualifiers is Disguised. Jeremy Wang, also known as "DisguisedToast", formed this team to compete in VCL NA as reported here.
Joshua "steel" Nissan
Amgalan "Genghsta" Nemekhbayar
Damion "XXiF" Cook
Joseph "clear" Allen
Drake "Exalt" Branly
Kyle "OCEAN" O'Brien
Disguised also consists of well known and respected professionals. Bringing in the veteran in-game leader Steel, former Knights' talents Exalt, Genghsta and XXiF, and also the NA scene's underdog Clear! This roster proved throughout the open qualifier that their line-up is strong and is there to win it all.
9) Oxygen Esports
The third team making it to the North American VCL through open qualifier is Oxygen Esports. Oxygen Esports is a well known organization in the North American scene, VALORANT is relatively a new venture for them, however, they are coming in with firepower!
Mitch "Mitch" Semago
Logan "Skuba" Jenkins
Joshua "Pwny" VanGorder
Devon "randyySAVAGE" Bréard
Andrew "Verno" Maust
Assin "Reduxx" Aboulalazm (Sub)
Preston "Juv3nile" Dornon (Head Coach)
Rustun "Rustun" Lusk (Assistant Coach)
Oxygen Esports, as mentioned before, is bringing firepower to the North American league. Including names like former Cloud9's in-game leader Mitch, former Knights' talent Skuba, former T1's player Pwny, RandyySAVAGE and the Oxygen Esports Academy duo Verno and Reduxx!
10) Dark Ratio
The fourth and last team making it to the North American VCL through open qualifier is Dark Ratio. Dark Ratio is a free agent roster that won multiple North American tournaments, the roster was linked with the famous organization MAD Lions, however, that deal hasn't gone through according to multiple sources.
Justin "Trick" Sears
Adam "Ange" Milian
Anthony "ZexRow" Colandro
Taylor "Drone" Johnson
William "Will" Cheng
Ryou "MoonChopper" Nishiyama (Head Coach)
Voxize (Analyst)
The free agent roster consists of former DarkZero trio Trick, Ange and ZexRow. In addition, former TSM talent Drone and former 100T talent Will. This roster swerved through the open qualifier in style and proved that they are contenders for the North American league!
11) Squirtle Squad
The first team making it to the North American VCL through LCQ is Squirtle Squad. Squirtle Squad, like Dark Ratio, is a free agent roster. Squirtle Squad participated in the previous open qualifiers and didn't make it.
Peter "Governor" No
Jack "Add3r" Hayashi
Anthony "Okeanos" Nguyen
Matthew "WeDid" Suchan
Mohammed "Harmful" Choudhary
Timothy "mFH" Andis (Analyst)
Bringing a mix of familiar faces, the likes of Governor, Harmful and WeDid and more underrated but aspiring talents like Okeanos, Add3r, this roster is looking to prove themselves in the biggest stage and set a name for themselves in the big leagues!
12) OREsports
The second and last team making it to the North American VCL through LCQ is OREsports. OREsports is relatively a newer organization in the scene, investing into VALORANT since late 2022.
Jonard "Jonaaa6" Penaflor
Dayton "Lear" Akau
Chase "nillyaz" Linder
Elijah "zeldris" Hawkins
Vincent "PureVNS" Nguyen
Erik "vapen" Sutton (Head Coach)
Chris "Huijinyong" Yong (Analyst)
OREsports' roster consists of aspiring talents from the North American scene, the likes of PureVNS and Zeldris and the others. However, OREsports, unlike other new organizations, brings in a veteran coaching staff. The coaching staff includes former Cloud9 coach Vapen and former Misfits Black analyst Huijinyong
When and how to watch
All the matches will be streamed here.
Stay tuned to @ValorantTracker on Twitter for full Valorant esports coverage.
Comments