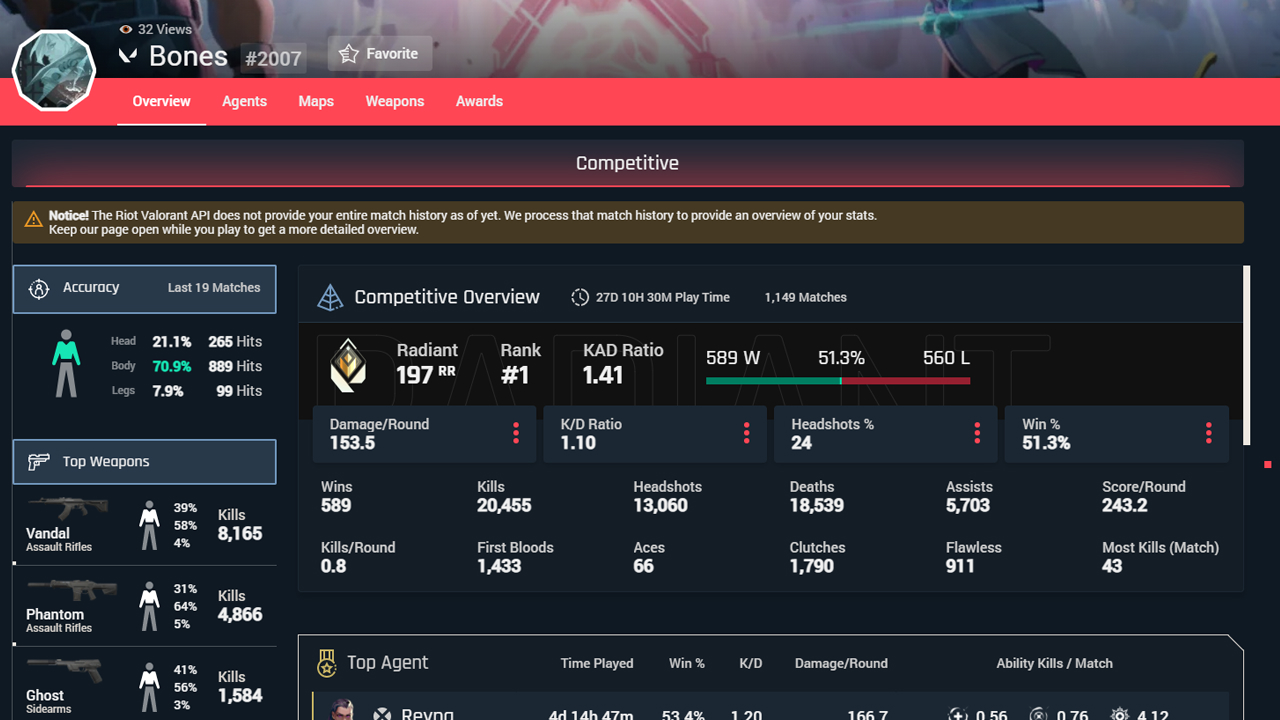 We are working on some exciting stuff in Valorant. Some more changes and updates are in the works, but these are the things you should know about:
Official API Access to Ranked Leaderboards
Competitive Rank Leaderboards per region is now available on the site, with accurate Tier and Rank Rating. The rating is currently available if your rank is Immortal or Radiant only. Anyone can still connect their account using the secured Riot Sign In button to be shown in any other leaderboard.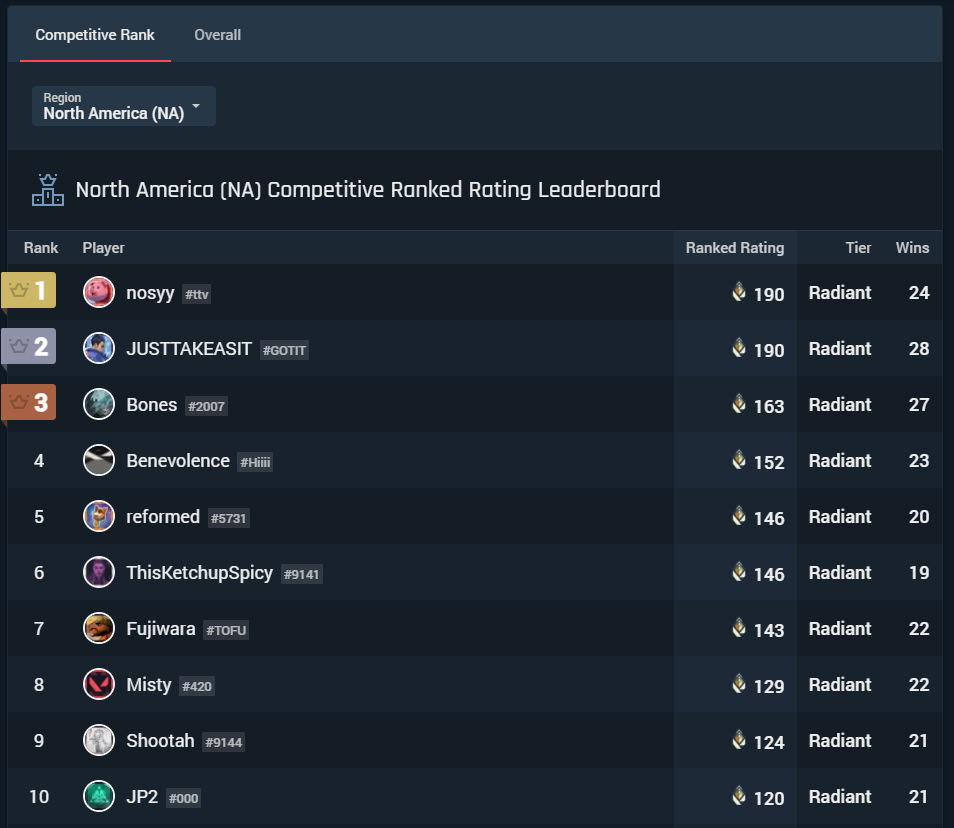 The player profile is also updated now with the Competitive Rank Tier and their position on the leaderboard. Here's a demo profile.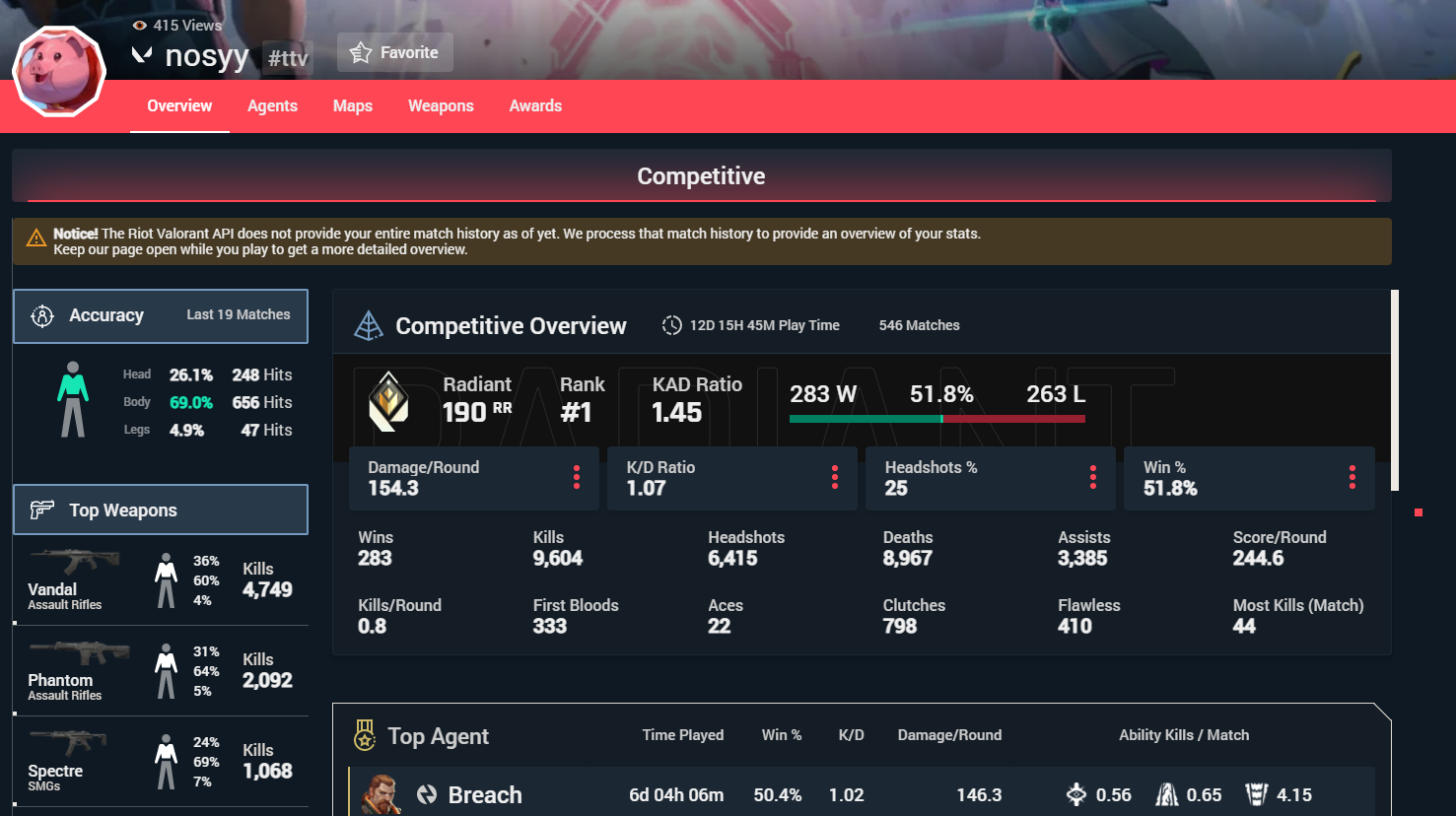 We are still working on improving everything, and we will continue to build it up as the API improves and provides more data.
As always, your feedback is very appreciated, and we'd love to hear what you think. Stay tuned on @ValorantTracker Twitter for all the latest news and updates.
Comments