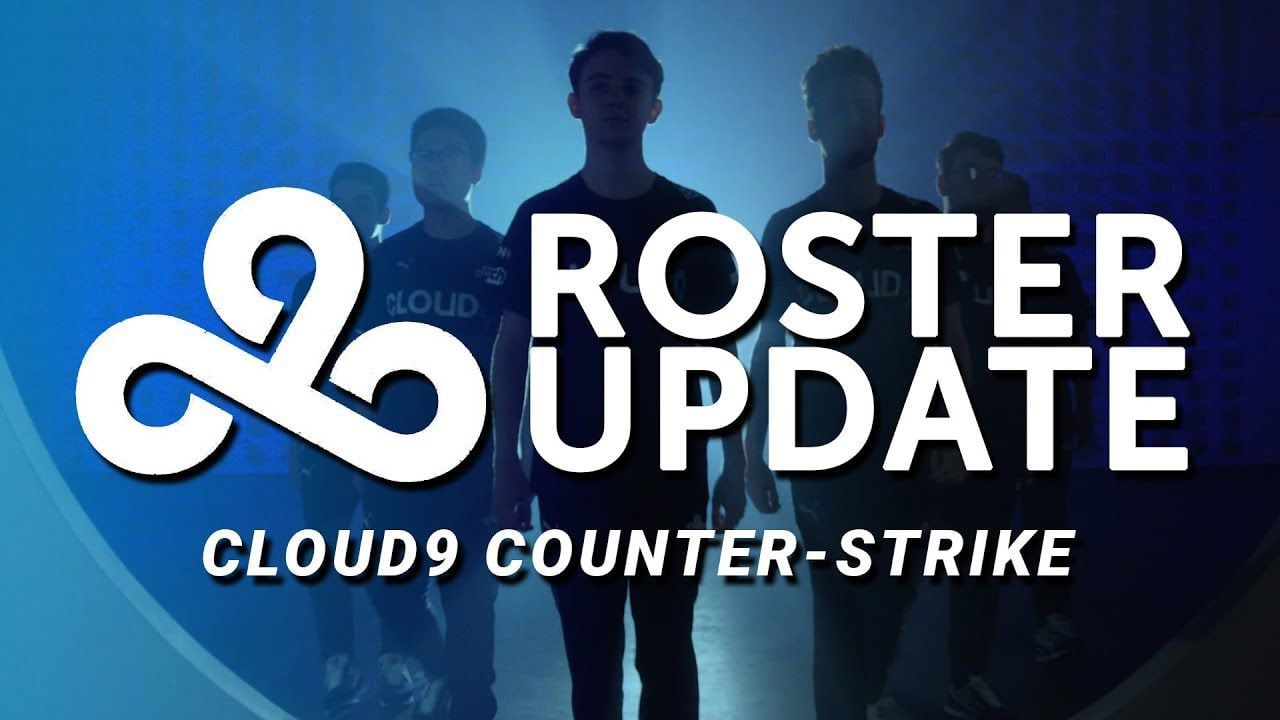 It feels like just yesterday we witnessed Cloud 9 history when the team cracked the 2018 Boston Major in a decisive 2-1 finish against Faze Clan. The C9 roster consisting of autimatic, RUSH, Skadoodle, Stewie2k, and tarik looked unstoppable with several top 4 finishes in recent competitive play

But all good things come to an end eventually. Today, Cloud 9 says goodbye to their 4th full roster in under 3 years as they announce plans to sell or trade their existing lineup

Today we near the end of #C9CSGO's current chapter as we enter a rebuilding phase.

During this process, our current team will continue as Cloud9 while we evaluate new opportunities for them.
📰 Read more: https://t.co/PSXdIlSlep
📺 Watch Full: https://t.co/Zmn61guobc pic.twitter.com/CvEB0piFae

— Cloud9 (@Cloud9) September 6, 2020
The current Cloud 9 roster which is now up for trade:
Johnny "JT" Theodosiou
Ian "motm" Hardy
Joshua "oSee" Ohm
Ricky "floppy" Kemery
Aran "Sonic" Groesbeek

Captained by JT, Cloud 9 was not able to replicate the success of the team's individual players performance. A *sluggish initial performance* was a barrier the team couldn't bounce back from; the failure to make it out of ESL Cologne North America group stages seems to be a final nail in the coffin

"They are just in a process of restructuring their entire Counter Strike division," a C9 spokesman reassured their concerned audience. The team is not looking to exit the scene for long; a necessary short term change is necessary for a prosperous future

Moving forward, expect for the aforementioned roster to rep the Cloud 9 banner for at least a little while. Harsh criticism from ex-CS:GO pro and full-time content creator Flom provided valuable information to where C9 may (or may not be) headed
This c9 move feels terrible. Not only do I think the current roster was making improvements and they should have known it was going to take a while BUT on top of that they didn't go after nitro when this was in the pipeline? pic.twitter.com/SwpBx4EuCr

— fl0m (@fl0mtv) September 6, 2020
Flom points out that C9's move was "terrible" due to not pursuing one of NA's hottest free agents, nitr0. If C9 knew they were moving in this direction, it would be foolish to not make arrangements in advance. Do they not want to shell out the cash, opting to build a cheaper team from scratch - or could they be in the process of buying out an entirely new roster that has a better track record?

For what it's worth, I have to give a hand to C9 for their resilience within the Counter Strike community. While the past two years have had their ups and downs, C9 continues to chase that godly roster that brought a major home in 2018
Comments