The Ultimate


Halo Infinite

Rocket League

CS:GO

Apex Legends

Splitgate

PUBG


Live Tracker
Scout the battlefield with our free in-game overlay app. Get teammate and enemy stats while you play your favorite PC games.
Download Now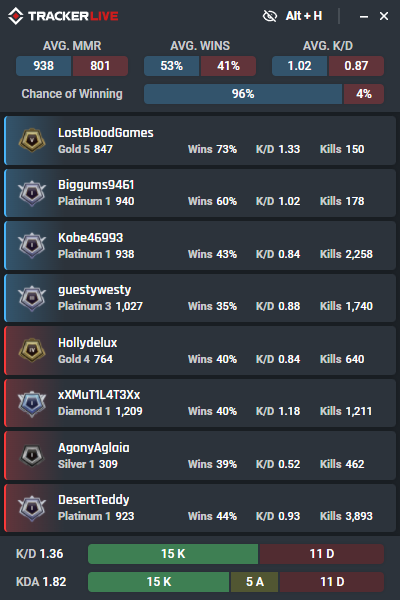 Favorite Games,
New
Experience
We've partnered with Overwolf to build a brand new desktop app with incredible live tracking capabilities for your favorite games.
Download Now
Install once, use in all the games you love, get regular updates and improvements.
Keep the app open on your screen while you play or hide it easily with a hotkey at any moment.
The app works smoothly and efficiently. Even on low-end machines.
Don't see your game? Let us know!
Tweet Us
Get the
Tracker Live
App Today
Join thousands of players already using the app
Download Now