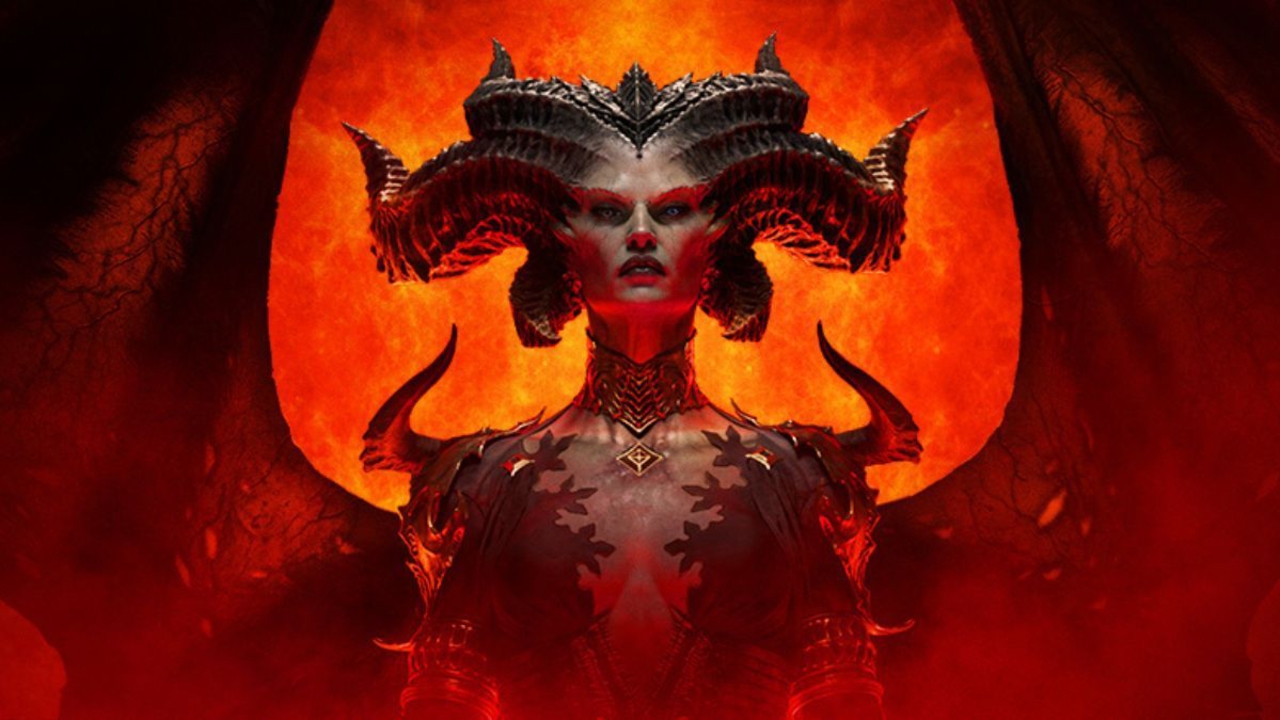 There are many exciting things to loot in Diablo IV, but one of the most surprising hot topics on the internet is crushed beast bones. A necessary item to improve your character, these dusty marrows are a popular commodity. If you want your own crushed beast bones, you'll need the best tips on how to find them.
What are crushed beast bones?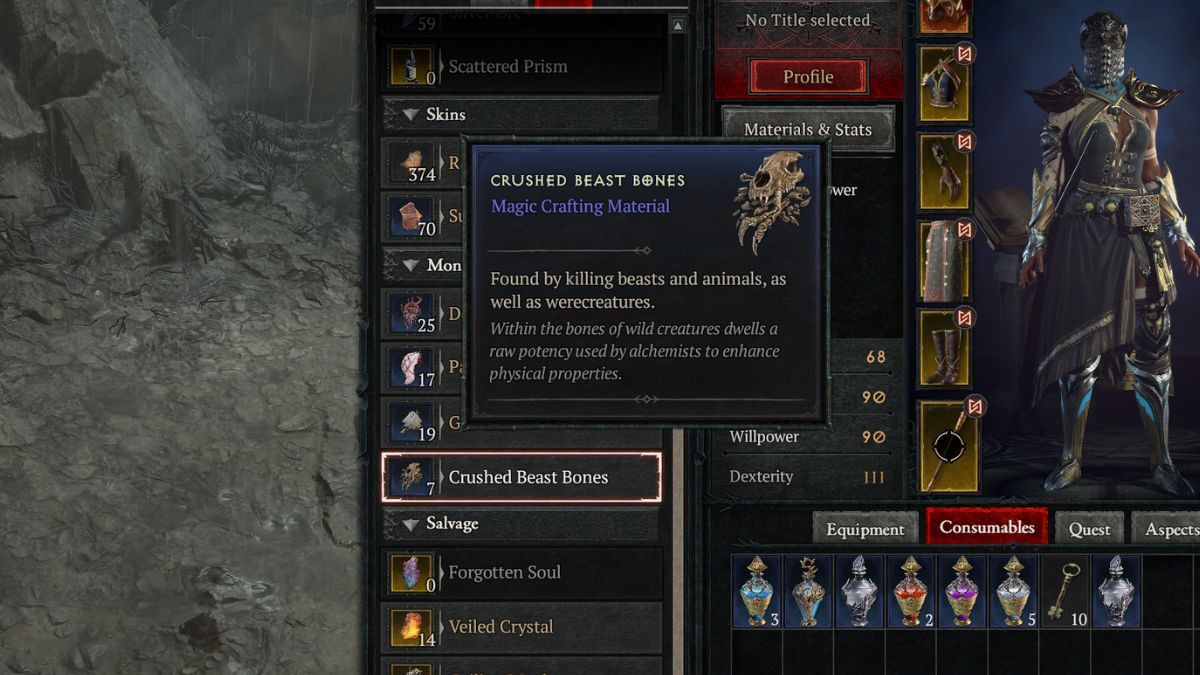 Crushed beast bones are a crafting material in Diablo IV. When it comes to Diablo gameplay, crafting materials are very important to upgrading your gear and consumables. For example, your health potions need crushed beast bones to upgrade at level 30.
However, unlike rawhide, veiled crystals, or any of the wild berries, crushed beast bones seem quite hard to get.  
Related: Diablo IV Endgame Content
Where can you farm crushed beast bones in Diablo 4?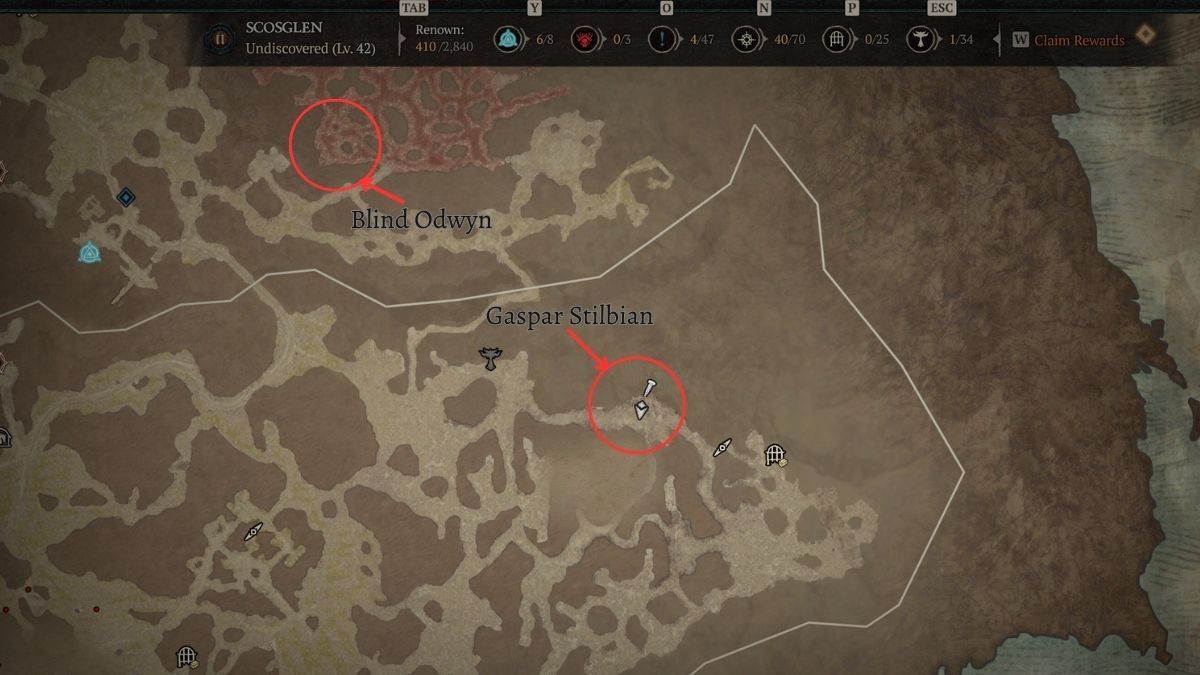 The two quickest options for finding crushed beast bones are two elite enemies in Scosglen, the Act II region. These two elites are Gaspar Stilbian and Blind Odwyn.
You can find Gaspar Stilbian in the Highland Wilds, West of the Whispering Pines dungeon. He'll be standing in a little volcanic outcropping. Gaspar is covered in flames but won't fight back, so he's an easy target. Luckily for your farming, he's also guaranteed to drop you five crushed beast bones every time you defeat him.
Your other option is Blind Odwyn, who spawns in The Shrouded Moors. Among the bloody moors, you can find him in the bottom left corner. He will summon enemies and fight back, though, so approach him with a little more tactical smarts than Gaspar.  
Otherwise, crushed beast bones can technically drop from other enemies like werewolves and beastmen, but those drop rates are much, much lower. You're better off farming these two bosses if you can.
Trouble finding crushed beast bones? Where to find crushed beast bones in Diablo 4
Gaspar Stilbian and Blind Odwyn do exist in the open overworld. They won't always spawn every time and also sometimes another player will have cleared them out. So, sometimes you'll have to do some reloading or waiting to get to fight them.
Also, as of 4:00 pm EST on June 6, some players have had trouble getting these two to spawn at all, so beware of some bugginess.
Up Next: How to find The Butcher in Diablo IV
Comments