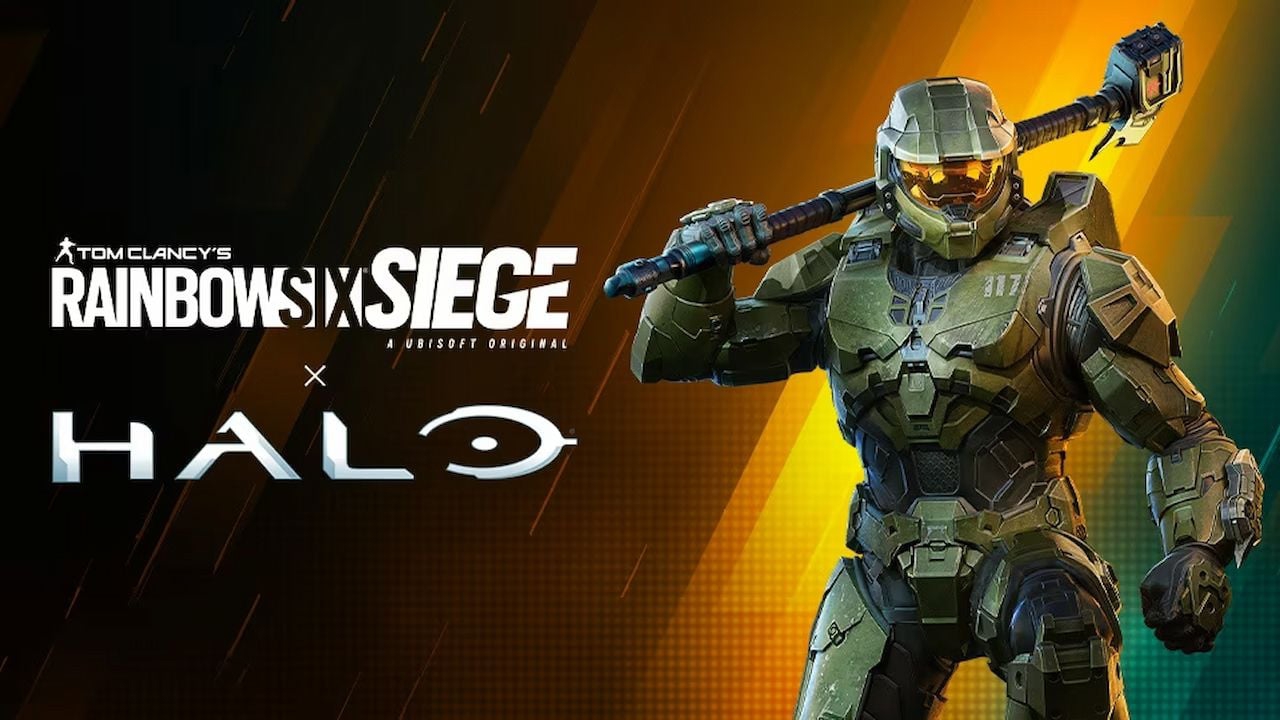 Rainbow Six Siege is partnering with Bungie's most popular and well-known IP, Halo, to introduce an armor set to the fray. Starting now, you'll be able to shop at the in-game store and pick up a variety of different items in the crossover including each of the following:
Spartan-117 headgear and uniform for Sledge inspired by Master Chief's armor in Halo Infinite.
Gadget skin that reimagines Sledge's hammer as a Banished Gravity Hammer.
Weapon skins for Sledge's M590A1 shotgun and L825A2 assault rifle.
Weapon skins for Sledge's P226 MK25 pistol.
Operator cards.
A victory celebration.
A Cortana Chibi charm.
These items can all be purchased using R6 credits which can, in-turn be purchased within the in-game store using real currency. The set, dubbed the Elite set, is exclusive to Sledge and is available with no current end date as of this time.
If you're interested in the stats and leaderboard information for Rainbow Six Siege, then check out our official tracker page for the game! We also have a Rainbow Six Siege Tracker App that can monitor your in-game performance. Consider checking us out and let us know on Twitter at @R6Tracker what you'd like to see next!
Comments