The Ultimate
Rainbow Six: Siege Stats Tracker
R6 Tracker is an in-game real-time tracking solution for your Rainbow Six Siege stats. We calculate your performance to make sure you are on top of the competition.
Download Now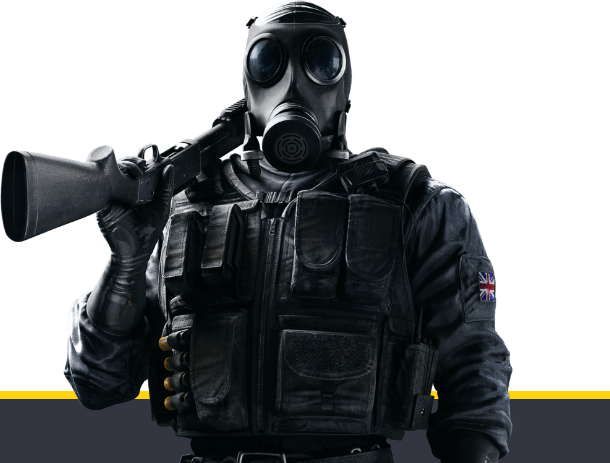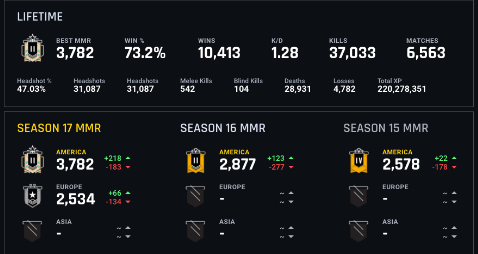 Player Overview
Track yourself as you play, get your updated stats for your recent ranked matches, and see your performance tracking over time.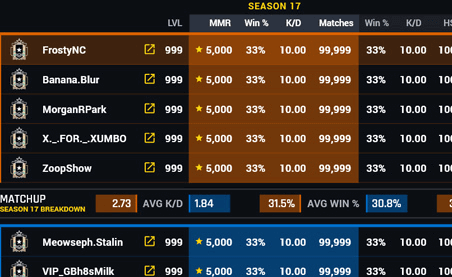 Live Roster
Check enemy overview and seasonal MMR, win rate, abandon rate, headshot rate, and other useful stats for building your battle plan, including winning team prediction.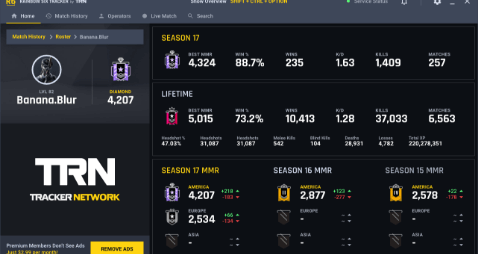 Player Lookup
Through the live roster, match history, or just free writing, search for any player you want to get their profile overview.
Download
The download is secure and FREE for Windows PC users.
Install
A short installation will enable R6 Tracker on your machine.
Play a Match
R6 Tracker will automatically launch and detect your in-game account while you play.
Get the Best in-game Tracker Today
Join over 1.7M Operators already using R6 Tracker
Download Now