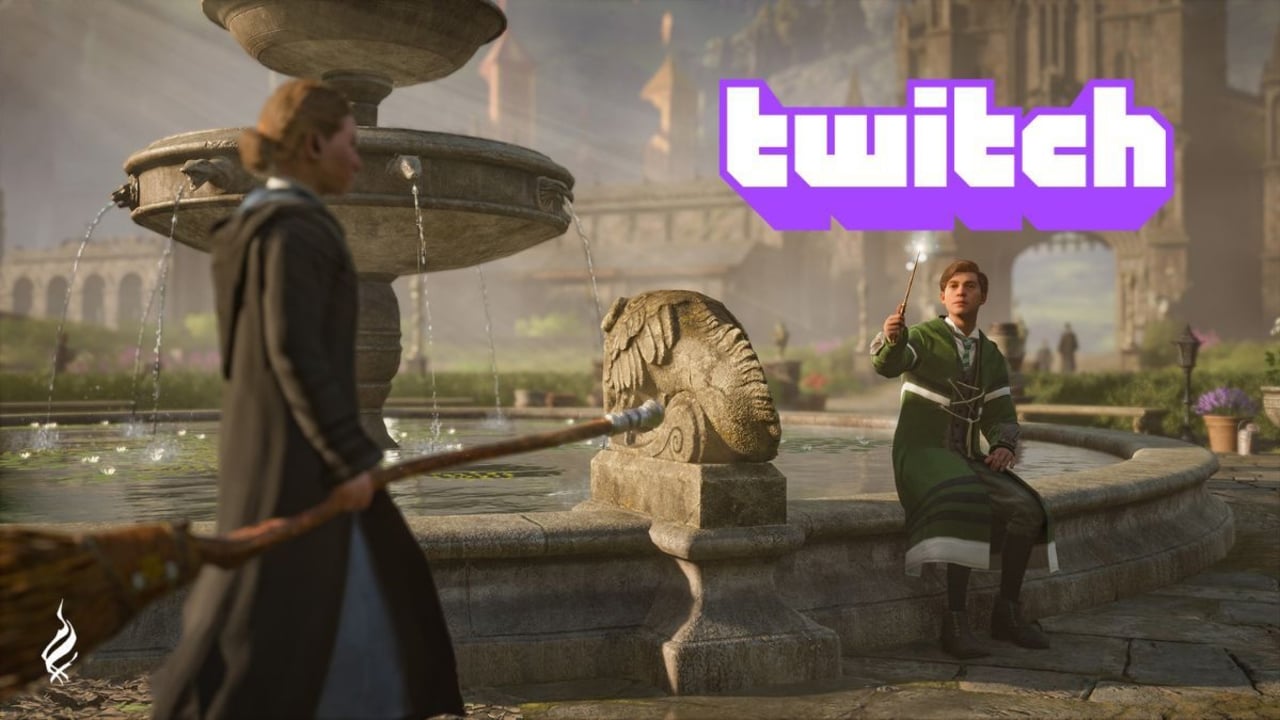 Watch eligible streams to earn Hogwarts Legacy Twitch Drops and unlock exclusive cosmetics to wear in-game.
After years of waiting, Hogwarts Legacy is finally here. Pre-order early access starts now, and players all over the world are stepping on the train to begin their wizarding journey.
Potter fans have so many options to customize their Hogwarts experience and express themselves in-game. From now until February 24, you can collect Twitch Drops to deck your character out with even more gear.
Hogwarts Legacy Twitch Drops Rewards
Connect your WB Games account with Twitch and watch eligible streams to begin earning the Hogwarts Legacy Twitch Drops. You'll get a new reward for every 30 minutes of viewing time. Here's what's up for grabs: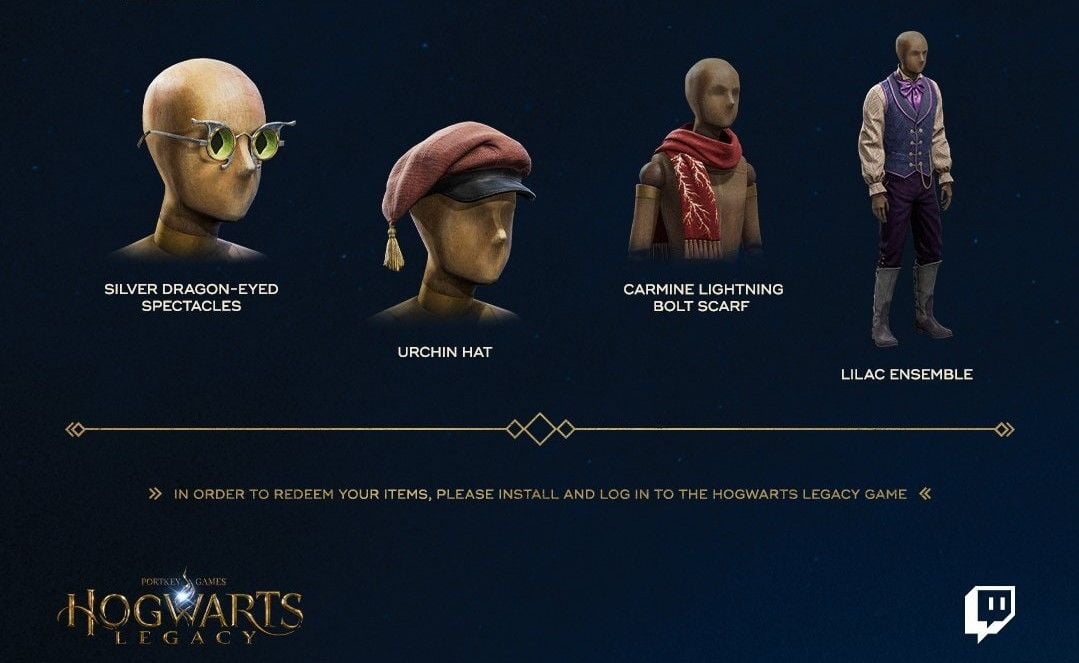 Silver Dragon-Eyed Spectacles: Facewear Cosmetic
Urchin Hat: Headwear Cosmetic
Carmine Lightning Bolt Scarf: Neckwear Cosmetic
Lilac Ensemble: Outfit Cosmetic
Exclusive Merlin's Cloak Twitch Drop
As a bonus, attend the official launch week livestreams at twitch.tv/AvalancheSoftware to unlock Merlin's Cloak appearance for your Cloaks and Robes. Watch either the early access stream on 2/7/23 at 8 AM PT, or the launch stream on 2/10/23 at 8 AM PT for at least 20 minutes to qualify.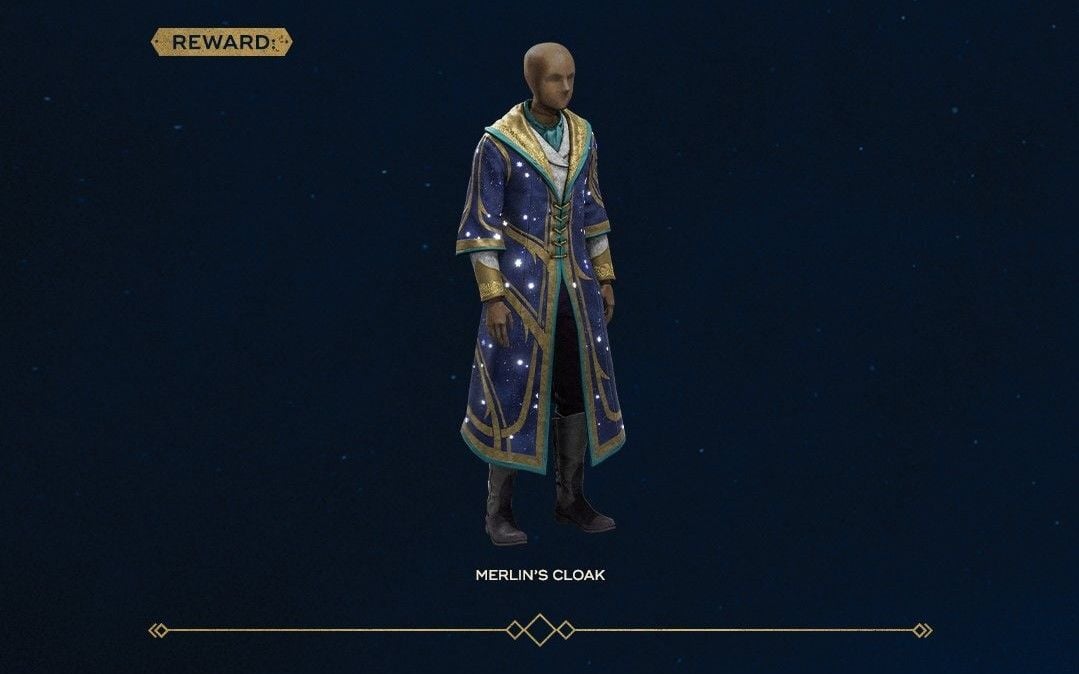 Fancy even more exclusive loot? Link your Harry Potter Fan Club account to Hogwarts Legacy to unlock extra cosmetics, plus your Hogwarts house and wand will carry over.
How To Claim the Hogwarts Legacy Twitch Drops
Create or sign into a free Warner Bros. Games account.
Connect your Twitch Account to your Warner Bros. Games account. Click "CONNECT" and in the new window, sign in. Then click "Continue" to link your account.
Watch Hogwarts Legacy content live on Twitch.
Check your Twitch Inventory to track your progress and claim your drops.
After you claim a reward in Twitch, head over to the official Hogwarts Legacy Twitch Drops site to redeem it – you'll need to have the game installed to redeem it.
Login to Hogwarts Legacy and enjoy your rewards.
If you don't own Hogwarts Legacy just yet but plan to buy it, you can still earn the Twitch Drops. Then you'll be able to quickly redeem them as soon as you're ready to start playing.
Once redeemed, the rewards will appear in your inventory after you complete the Hogwarts Legacy introduction sequence. Equip the items via the Gear screen.
Up next: Call of Duty Esports Is Entering a New Era, Will It Survive?
Comments