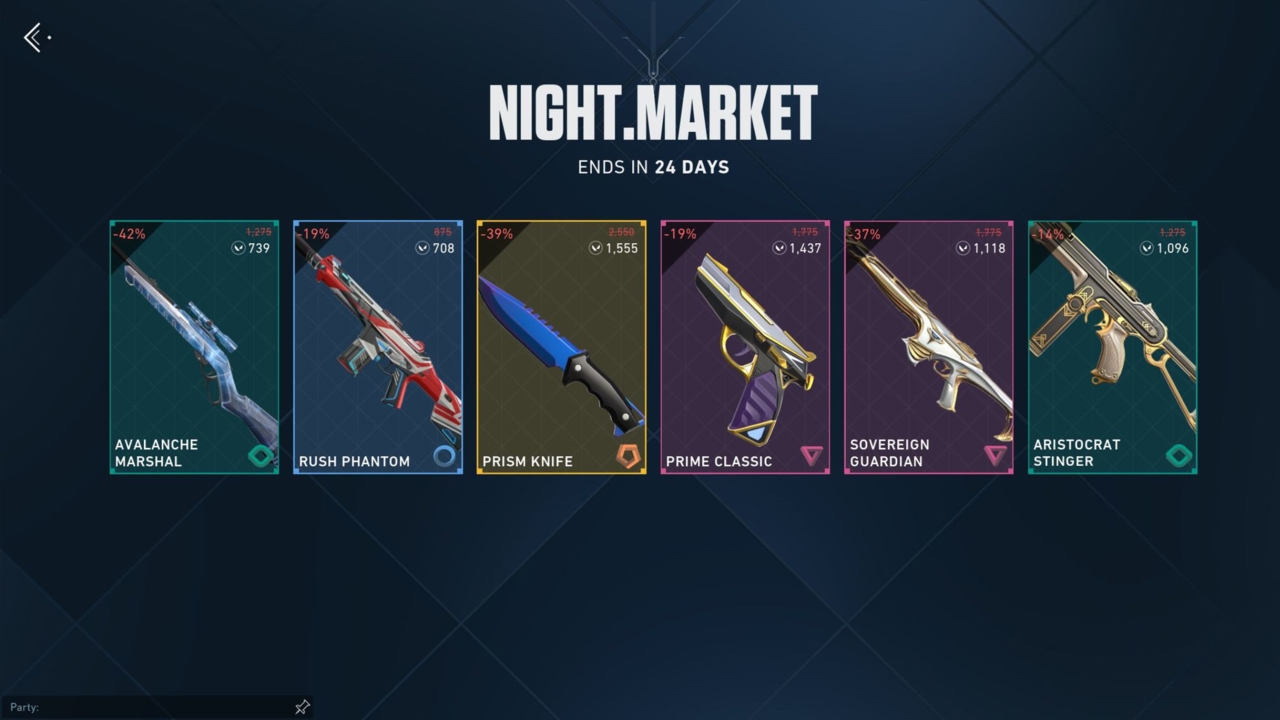 Valorant boasts exquisite skins and cosmetics for which players are willing to spend their hard-earned cash. While skins barely give you an advantage in-game, players are captivated by the idea of blasting heads off and gunning down opponents with style. However, collecting skins comes with a heavy price, quite literally. But fret not, as Riot has your back.
Keep reading if you want to learn more about the Night Market, how it works, and when it opens.
When is the next Valorant Night Market in 2023?
Fans are now brimming with excitement as Riot games just confirmed the return of the Night Market for EP 6 Act 1 on their Official Twitter account. It is expected to arrive on February 15, 2023 and is here to stay until February 27, 2023 so be sure to prepare your Valorant Points.
What is the Valorant Night Market and how does it work?
Valorant Night Market is one of the most anticipated features in Valorant, in which players are offered generous discounts for six randomly-selected weapon skins from different tiers. Quite similar to the regular rotating store, but these come with cheaper prices lasting for only a few weeks.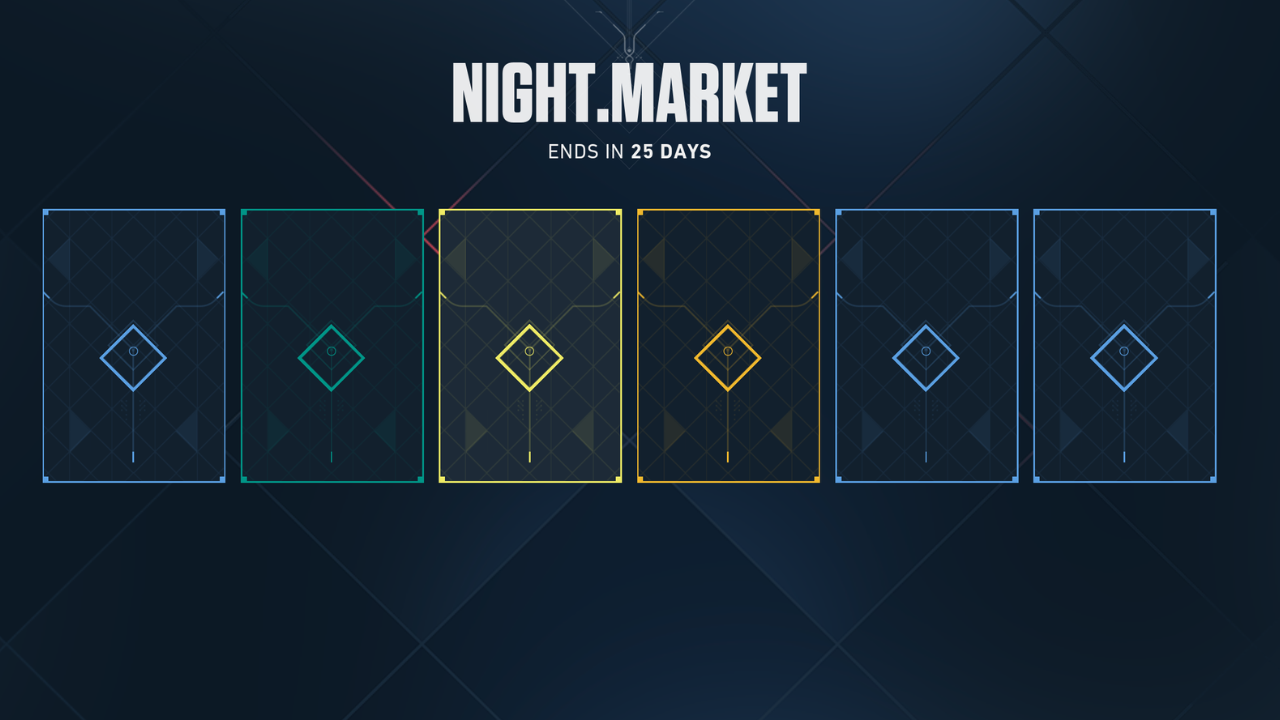 Open your Night Market by clicking on the card-like icon found at the top right of your screen. Unfold these cards, and pick up cool skins with juicy discounts to expand your collection.
What are the eligible skins for Valorant Night Market
Only weapon skins classed as Select, Deluxe and Premium edition will appear, provided that it's been out at least two acts prior to the current night market.
Listed down below are the skins that can potentially show up in your store.

Select Edition
Convex
Endeavour
Galleria
Infantry
Luxe
Prism II
Rush
Sensation
Smite
Deluxe
Aristrocrat
Avalanche
Horizon
Kohaku & Matsuba
Minima
Nunca Olvidados
Prism
Sakura
Sarmad
Silvanus
Snowfall
Team Ace
Tigris
Titanmail
Wasteland
Winterwunderland
Premium Edition
Celestial
Crimsonbeast
Doodle Buds
Ego
Forsaken
Gaia's Vengeance
Gravitational Uranium Neuroblaster
Ion [EP 1]
Magepunk
Nebula
Neptune
Oni
Origin
Prime
Prime//2.0
Radiant Crisis 001
Reaver
Recon
Sovereign
Spline
Tethered Realms
Undercity
VALORANT Go! Vol. 1 and 2
Xenohunter
Agent Contract, Battlepass, Tactical Knife priced above 3550VP, Exclusive and Ultra Edition Skins however have zero chances of appearing on the night market. So, your best chance of getting your hands on these cosmetics is to wait for them to appear in the daily store.
Is it possible to reroll skins in Valorant Night Market
With the large number of skins that are bound to appear in your store, getting your hands on your dream skin may become burdensome. In fact, a lot of players in the past have complained about not getting any good deals at all. Unfortunately, there is nothing we can do about it. Rerolling skins isn't available in the Night Market in Valorant. So, if you're aiming for a great premium skin, you'll have to wait for the next batch.
That's everything you need to know about the Valorant Night Market. Got any dream skin? Share it with us in the comments!
Comments