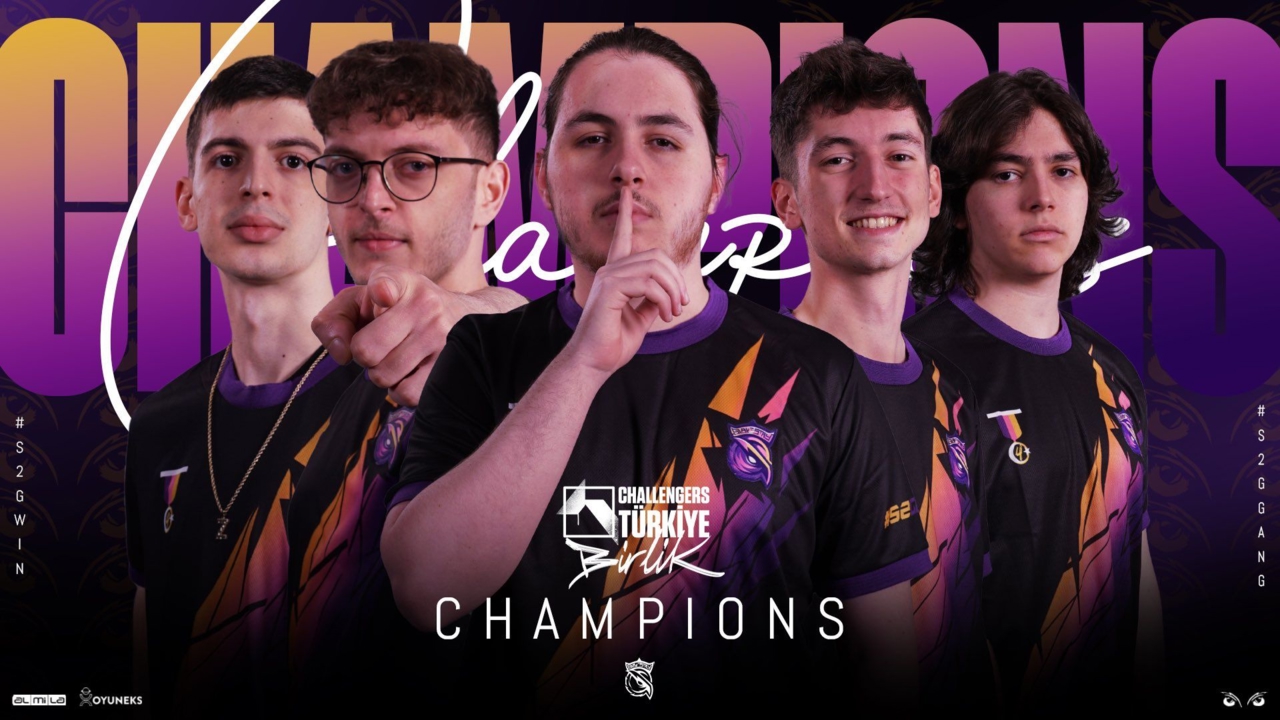 S2G Esports, the VALORANT roster featuring former Team Heretics and Giants Gaming superstars, were named the winners of VALORANT Challengers League: Turkey after stomping Papara SuperMassive in the Grand Finals with a solid 3-0.
S2G Esports defeated SuperMassive in the Grand Finals in a Best of Five game. The first map was Icebox, S2G's own map-pick, nothing to mention here aside from the fact that S2G absolutely stomped SuperMassive here with a whooping 13-2 scoreline. The second map was Fracture, SuperMassive's own map-pick, once again former BIG's star Aslan stepped up while as a Controller agent and put the map in their favour, ending with a 13-8 scoreline. The third map and last was Haven, S2G's own playground, the Turkish star Paura stepped up for the team here and relieved Aslan from the hard carry duties going 21/14/2 and winning S2G Esports the title of VCL Birlik without dropping a single map!
Stats wise, S2G' Paura, former Team Heretics member, popped off and delivered when it mattered. The Turkish talent secured a whooping 1.33 Rating throughout the three maps, as well as a solid 222 ACS.
With the win, S2G Esports are the winners of Split 1 and are awarded an $8000 prize. And SuperMassive, placing second, are awarded an $4000 prize. As for Circuit Points distribution, that remains to be published by the Tournament Organizer. The rest of the final standings are as follows:
3rd: Fire Flux Esports
4th: Parla Esports
5th: Istanbul Wildcats
6th: Galatasaray Esports
7th: Fenerbahçe Esports
8th: Digital Athletics
9th: Thunderbolts Gaming
10th: Galakticos
Thumbnail courtesy of S2G Twitter.
Tune in to @ValorantTracker on Twitter for latest VALORANT esports news.
Comments