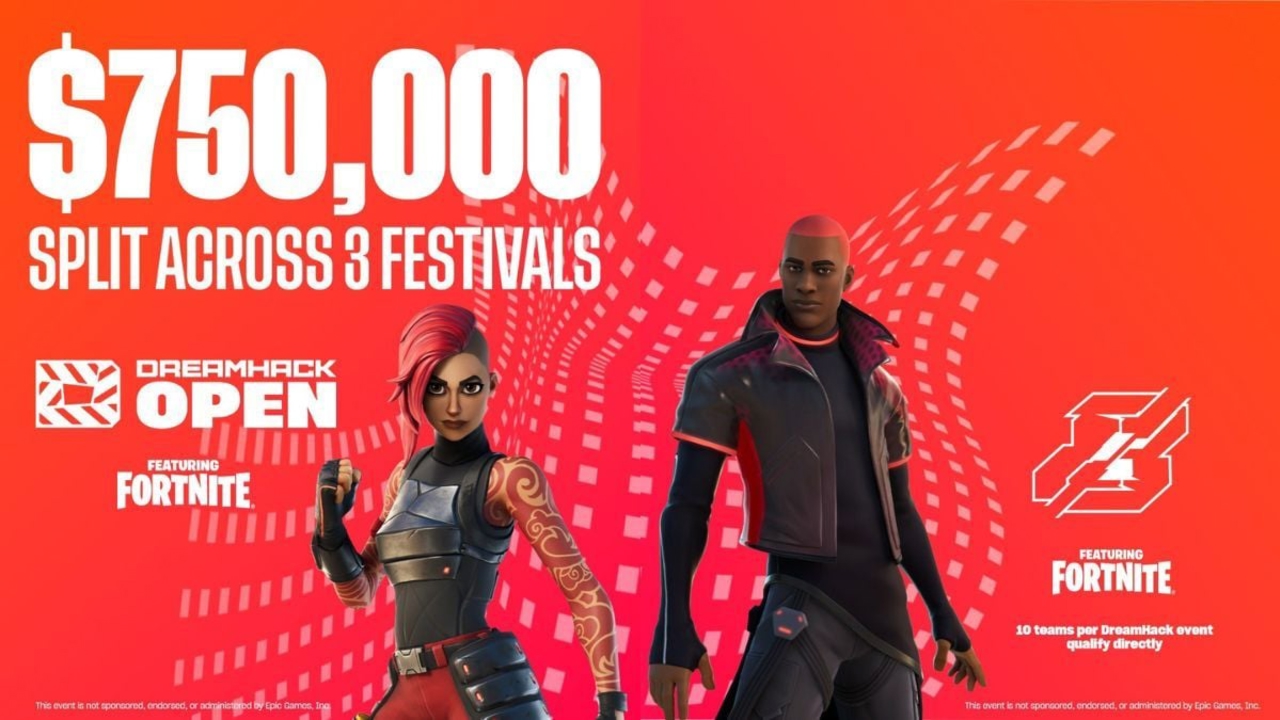 Play in your nearest DreamHack LAN qualifier to earn a spot at the massive Gamers8 Zero Build tournament in Saudi Arabia.
Earlier in the month, Gamers8 confirmed a record-breaking $45 Million total prize pool for the return of its epic Riyadh-based gaming festival. Now, they've revealed how Fortnite will fit into the schedule.
For 2023, Gamers8 is scrapping Battle Royale and going all in on Zero Build. There will be a $2 Million Zero Build Duos event taking place July 6-9, featuring top players from around the world.
Certain pros and content creators will receive a direct invite to Gamers8, however, there is a way you can qualify too. DreamHack Fortnite will be hosting three open LANs, with top teams from each securing a place at Gamers8.
DreamHack Fortnite Schedule 2023
DreamHack San Diego: April 7-9
DreamHack Dallas: June 2-4
DreamHack Jönköping: June 16-18
Kicking off in April with DreamHack San Diego, each of these in-person Zero Build Duos tournaments will have its own $250,000 prize pool. Anyone can enter, you just need to purchase a BYOC ticket.
The top 10 teams from each DreamHack Open will qualify for Gamers8. This leaves 20 spaces available for invited duos.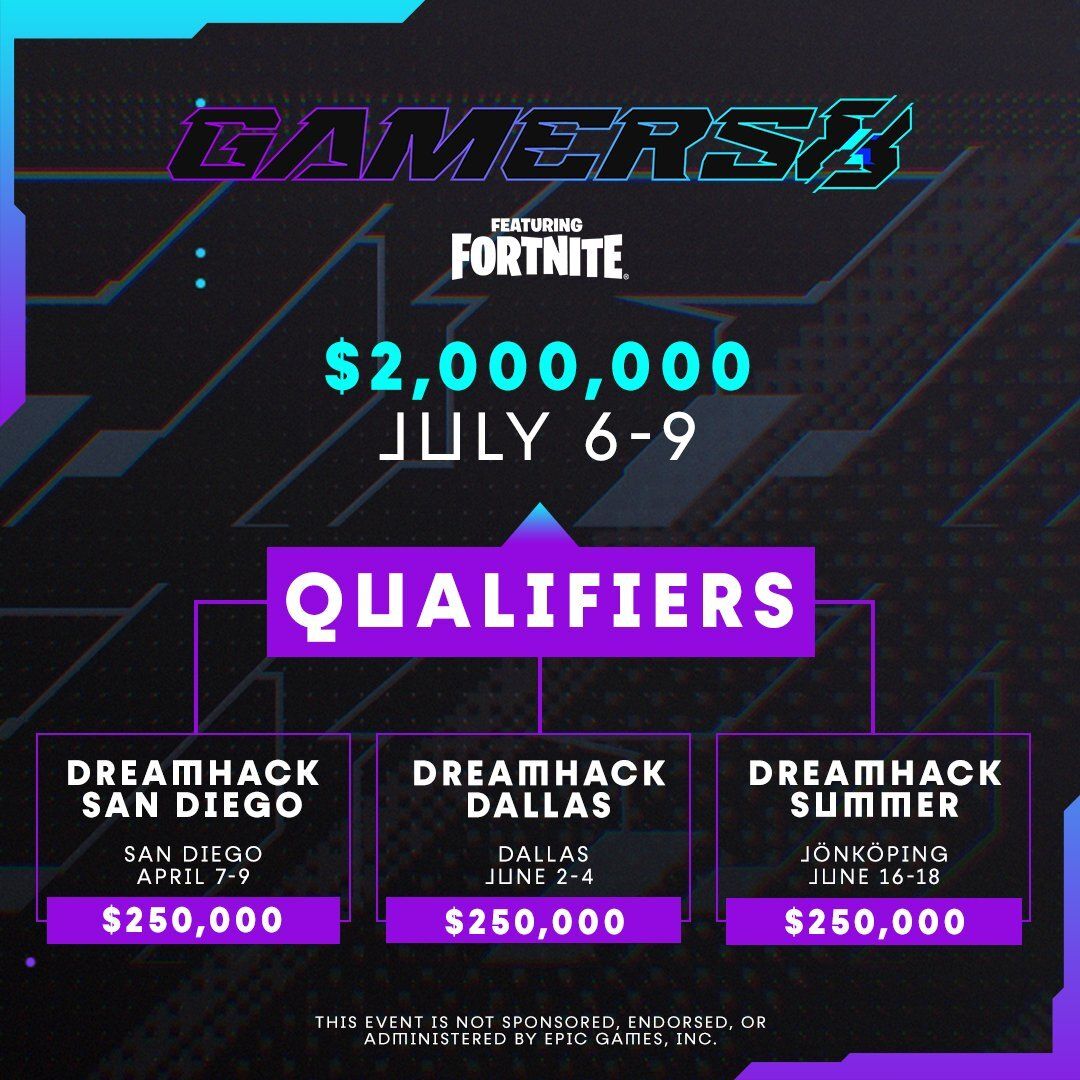 Epic Games retweeted the announcement from the Fortnite Competitive Twitter account, so it seems to be something they support. It looks like maybe the plan going forward could be running big third-party Zero Build events, while official competitions stick to standard Battle Royale mode.
There's definitely no doubt that Zero Build will play a significant role in the future of competitive Fortnite. Noble Scrims is even starting up a special Zero Build scrims server!
Up next: Fortnite PlayStation Cup March 2023 - Reworked $230k+ Prize Pool, FREE Spray & Schedule
Comments