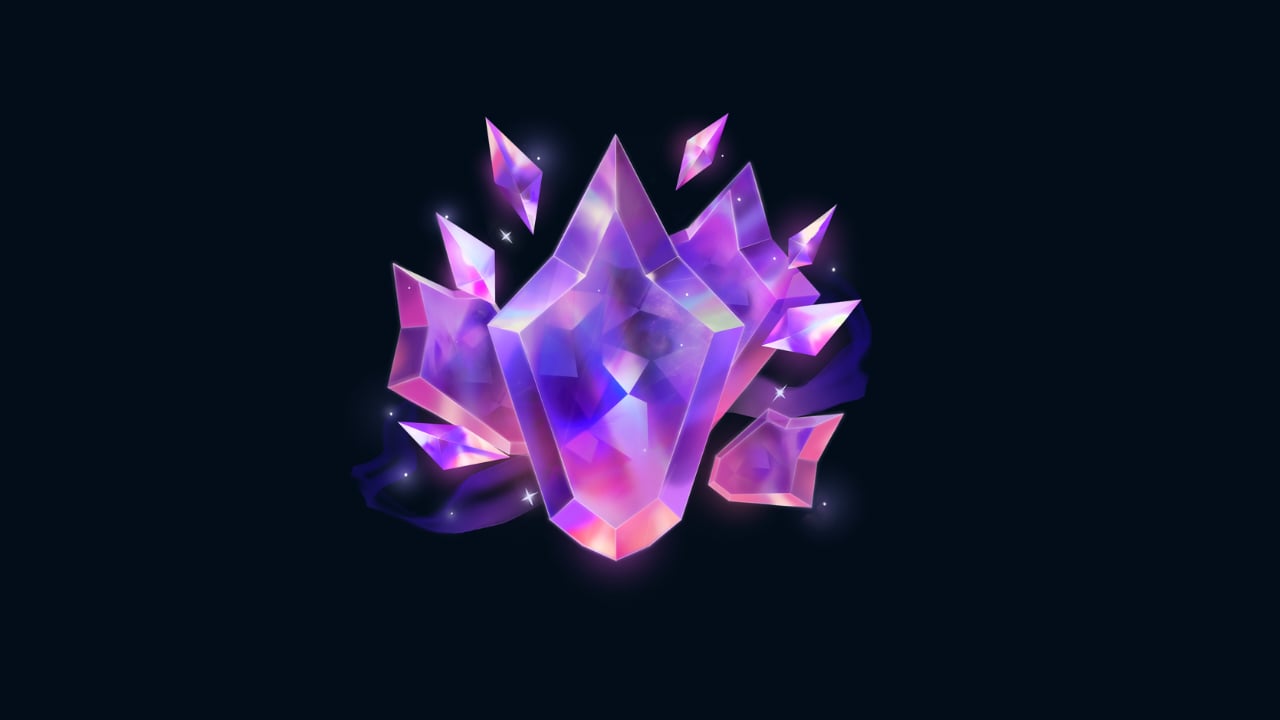 League of Legends now boasts over 1400 skins, and that number is expected to grow in the future. Skins range from Normal, Epic, Legendary, Legacy, Ultimate, Prestige skins, and more. Prestige skins, on the other hand, require more than just grinding. No, you cannot purchase them with Orange Essence and Riot Points. Acquiring them requires a unique and rare currency called the Mythic Essence.
Keep on reading to find out how to get Mythic Essence in League of Legends.
What is Mythic Essence in League of Legends
Mythic Essence is another essential in-game currency in League of Legends alongside Blue and Orange Essence. In the client, players can access a special and exclusive shop called the Mythic Shop where you can purchase mythic tier content such as Mythic and Prestige skins. Before Patch 12.06, players could only spend gems or prestige points, but that all changed with the introduction of Mythic Essence.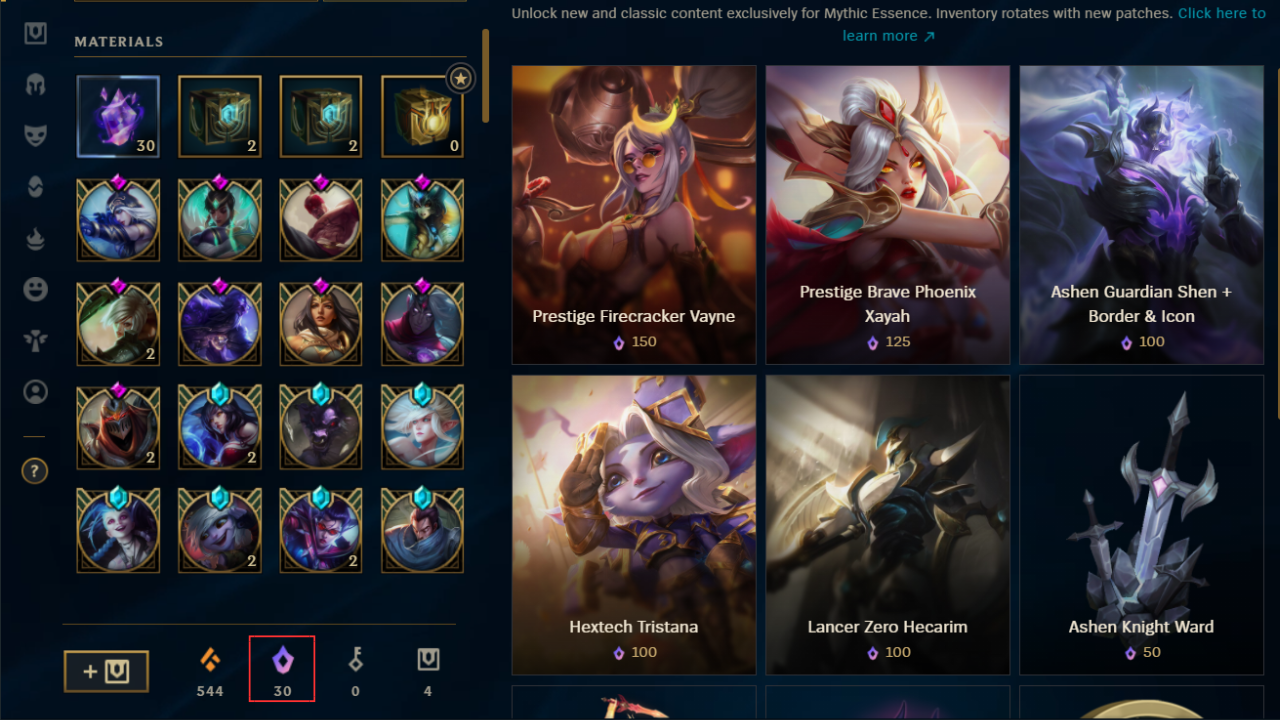 The amount of Mythic Essence that you currently possess can be found by clicking on the loot tab at the top of the client. These do not expire so feel free to keep it until you've found the best prestige skin that you wanna pay for.
Related: How to Get Orange Essence in League of Legends
How to get Mythic Essence in League of Legends
Orb, Hextech and Masterwork Chest
Hextech chests have 2.68% of granting 10 Mythic Essence, while Masterwork Chests present a 3.5% chance of receiving 5 Mythic Essence. Event Orbs, on the other hand, has a 4.11% chance of dropping 10 Mythic Essence. Make sure to farm for key fragments to be able to unlock these.
Prime Gaming Capsule
Got a Prime Gaming Capsule? Open it to enjoy some juicy rewards including 5 Mythic Essence, 350 RP, Permanent skin, Ward skin, Champion Permanent skin, champion shards, series 1 eternal shards, and a 30-day XP boost.
Event Pass
Purchase the event pass to get access to event rewards. Upon reaching levels 10, 20, 32, and 42, players will receive 25 Mythic Essence in total.
Event Shop
You can farm, earn and spend some of your event tokens to purchase mythic essence. You can head to the Event Shop to receive 125 Mythic Essence for 2200 Event Tokens.
Level Up Reward
Play games and earn exp to increase your level. Reaching 50 levels after level 150 grants 10 mythic essence apiece.
Masterwork Milestones
Masterwork Milestones is also a reliable source of mythic essence, especially if you have plenty of masterwork chests in your inventory. Opening chests will add progress to your milestone. For every 5 chests opened, you can obtain 5-10 mythic essence. Unlock 25 chests to receive 30 Mythic Essence in total.
How to use Mythic Essence in League of Legends
The Mythic shop offers a wide array of cosmetics and other loot that can only be purchased with Mythic Essence. Here's everything that you can buy using Mythic Essence.
Unvaulted Prestige Skins
Unvaulted Mythic Skins
New Prestige Skins
Blue Essence (BE)
Orange Essence (OE)
Random Skin Shard
Seasonal Mythic Skins with Border + Icon
Seasonal Mythic Ward Skins
Mythic Emotes
Mythic Chroma + Icon (requires Mythic Skin ownership)
The Mythic and Prestige content rotates every 6 and 2 patches, respectively.

Up Next: Every Crowd Control in League of Legends and How to Counter Them
Comments