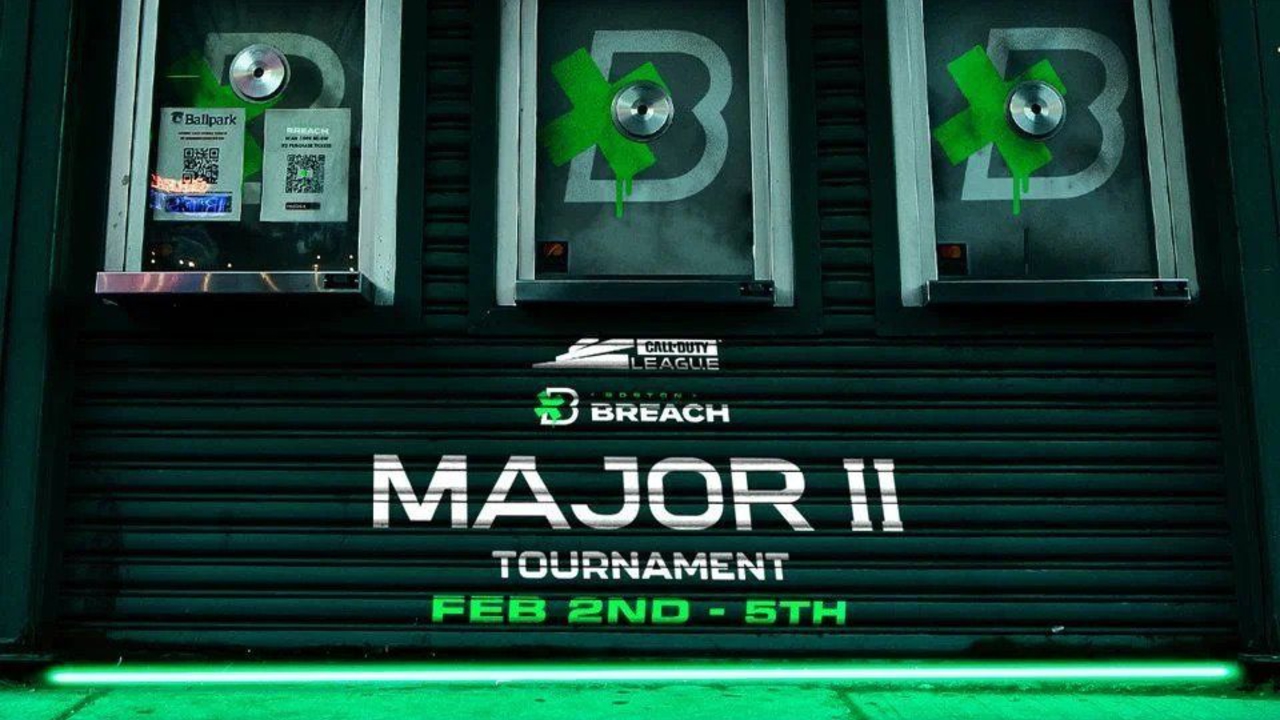 The Boston Breach host CDL Major 2 this weekend and there's $500,000 on the line. Here's everything you need to know.
All 12 Call of Duty League franchises will descend on the MGM Music Hall in Fenway for CDL Major 2. The action kicks off on Thursday, Feb 2nd and concludes Sunday the 5th.
Qualifiers wrapped up in dramatic fashion, with OpTic coming back from an 0-2 map count versus FaZe to clinch #1 seed. Following Scump's recent retirement, the new Texas roster will be hungry to prove themselves in Boston.
Tickets are still available for the event here.
CDL Major 2 Bracket
There are some exciting matchups in Round 1, including hosts Breach taking on the Atlanta FaZe. Personally, I don't see any of the loser's bracket teams making much of a run.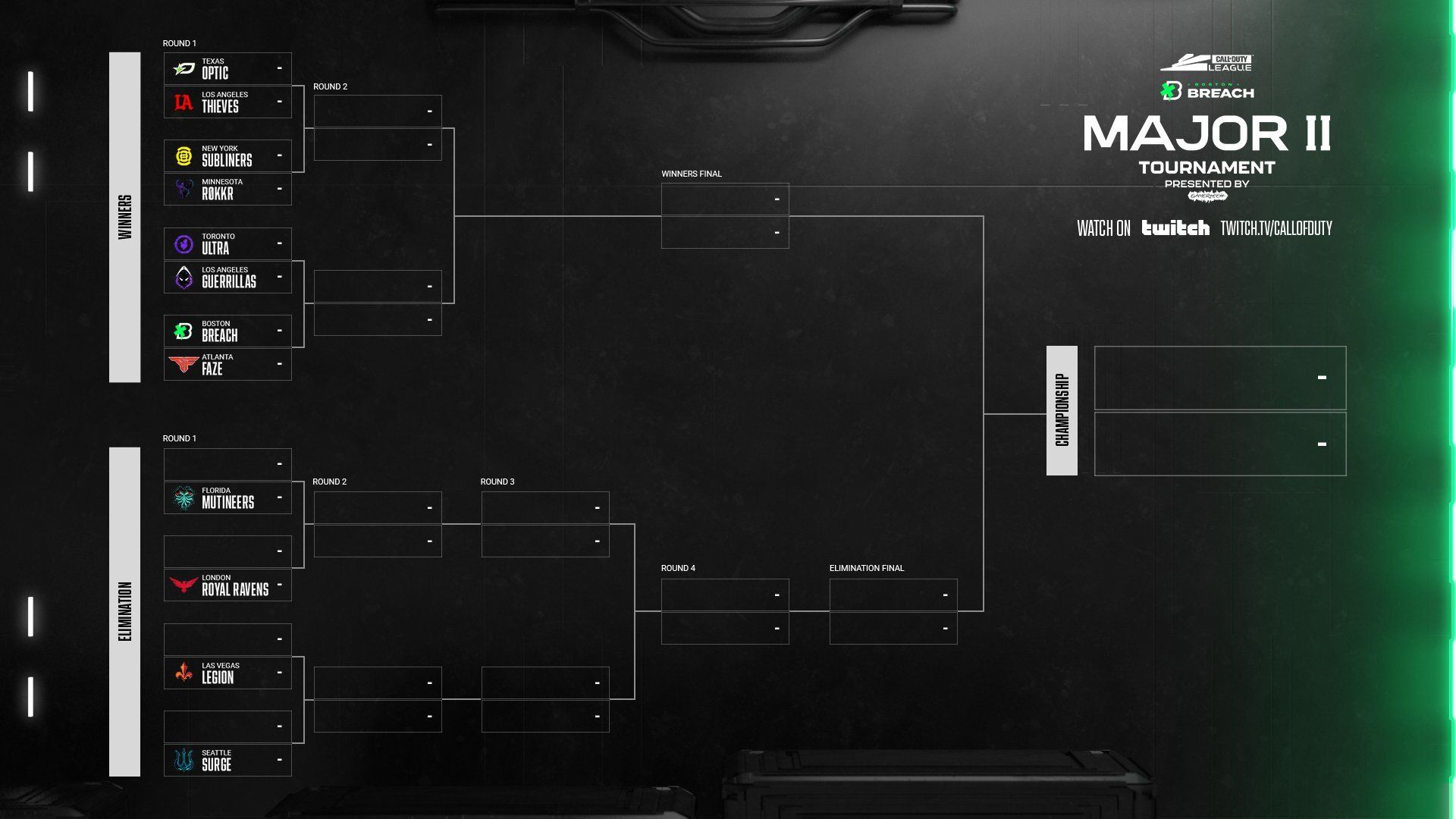 Day 1 Match Schedule
Feb 2, 1:30 PM ET: MINNESOTA RØKKR vs NEW YORK SUBLINERS
Feb 2, 3 PM ET: ATLANTA FAZE vs BOSTON BREACH
Feb 2, 4:30 PM ET: LOS ANGELES GUERRILLAS vs TORONTO ULTRA
Feb 2, 6 PM ET: LOS ANGELES THIEVES vs OPTIC TEXAS
CDL Major 2 Prize Pool
Pay-outs for CDL Major 2 are split as follows: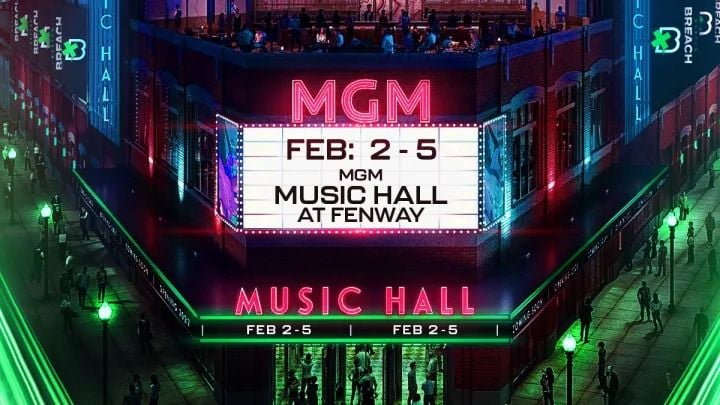 How to watch CDL Major 2
Catch all the action live with the official CDL Major 2 broadcast at twitch.tv/callofduty and callofdutyleague.com.
Alternatively, tune into a viewing party. Scump has been streaming for every match since his retirement, bringing on a bunch of fun guests from the OpTic Gaming camp.
Predictions
With the CDL season starting so early this year, Major 1 was a bit of a blur. Now that teams have had more time to adjust to the Modern Warfare 2 meta, we could get a better idea of who the big contenders are for 2023.
I'm expecting to see OpTic versus Ultra in the Winner's Bracket Final, and back whoever comes out on top to take the Championship.
I also feel a top 3 placement for Boston Breach is on the cards. Perhaps being knocked down to the Elimination Bracket by Ultra in Round 2, then going on a streak of wins all the way to the Elimination Finals.
But that's enough guesswork, no doubt I'll be proved very wrong! Either way, CDL Major 2 promises to be a real spectacle for Call of Duty fans, let's hope Boston brings the heat.
Up next: Infinity Ward Announces Major Overhaul To Modern Warfare II and Warzone 2.0
Comments