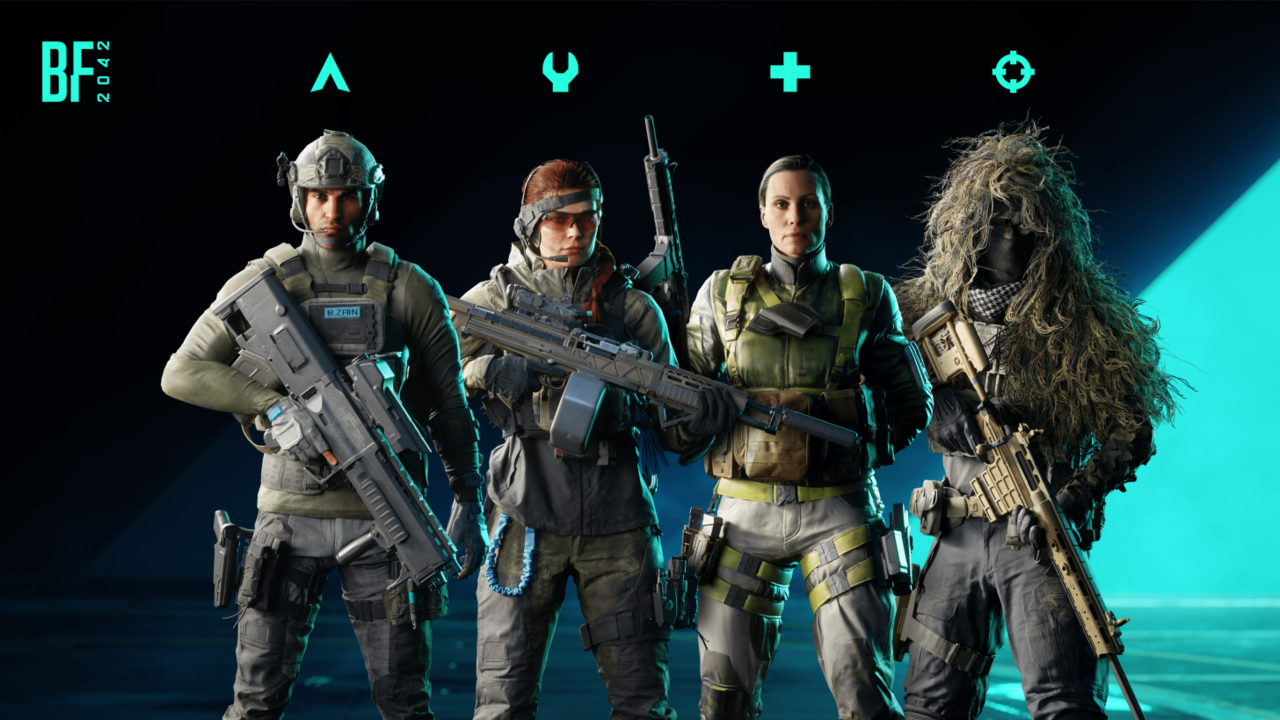 The long-awaited Battlefield 2042 update 3.2 is live. Our patch notes have you covered with all the key changes to be aware of.
DICE noted that for future updates, it will aim to release a detailed overview of upcoming changes much further in advance. You can also listen to the official Inside Battlefield podcast to hear the team discuss everything new.
Return to Class System & Weapon Proficiencies
As revealed earlier in the month, Battlefield 2042 will be moving away from the Specialist-meta and back towards the traditional Class System. This comes as a result of community feedback saying that the game had lost its identity.
Specialists aren't gone altogether, but have each been placed into a familiar Battlefield Class that best matches their expected playstyle. Different Equipment and Gadgets are also now locked to certain Classes.
Here's the new breakdown of each Class:
Assault
Specialists: Dozer, Mackay, Sundance, Zain
Gadgets: C5 Explosive, IBA Armor Plate, M18 Claymore, Smoke Launcher
Engineer
Specialists: Boris, Crawford, Lis
Gadgets: AT Mine, C5 Explosive, EOD Bot, FM-148 Javelin, FXM-33 AA, Recoilless M5
Recon
Specialists: Casper, Paik, Rao
Equipment: Insertion Beacon
Gadgets: C5 Explosive, M18 Claymore, Prox Sensor, SOFLAM, Tracer Dart, T-UGS
Support
Specialists: Angel, Falck, Irish
Gadgets: Ammo Crate, Health Crate, M18 Claymore, Smoke Launcher
Additionally, Weapon Proficiencies will encourage players to use guns that would typically fit with their Class by granting passive benefits.
Weapon Proficiencies
Assault + Assault Rifles: 3 Extra Magazines
Engineer + LMG: Improved Dispersion while Crouched or Prone
Recon + Sniper Rifles: Immediate, constant and steady scope
Support + SMG: Faster Draw Time
Breakaway Map Update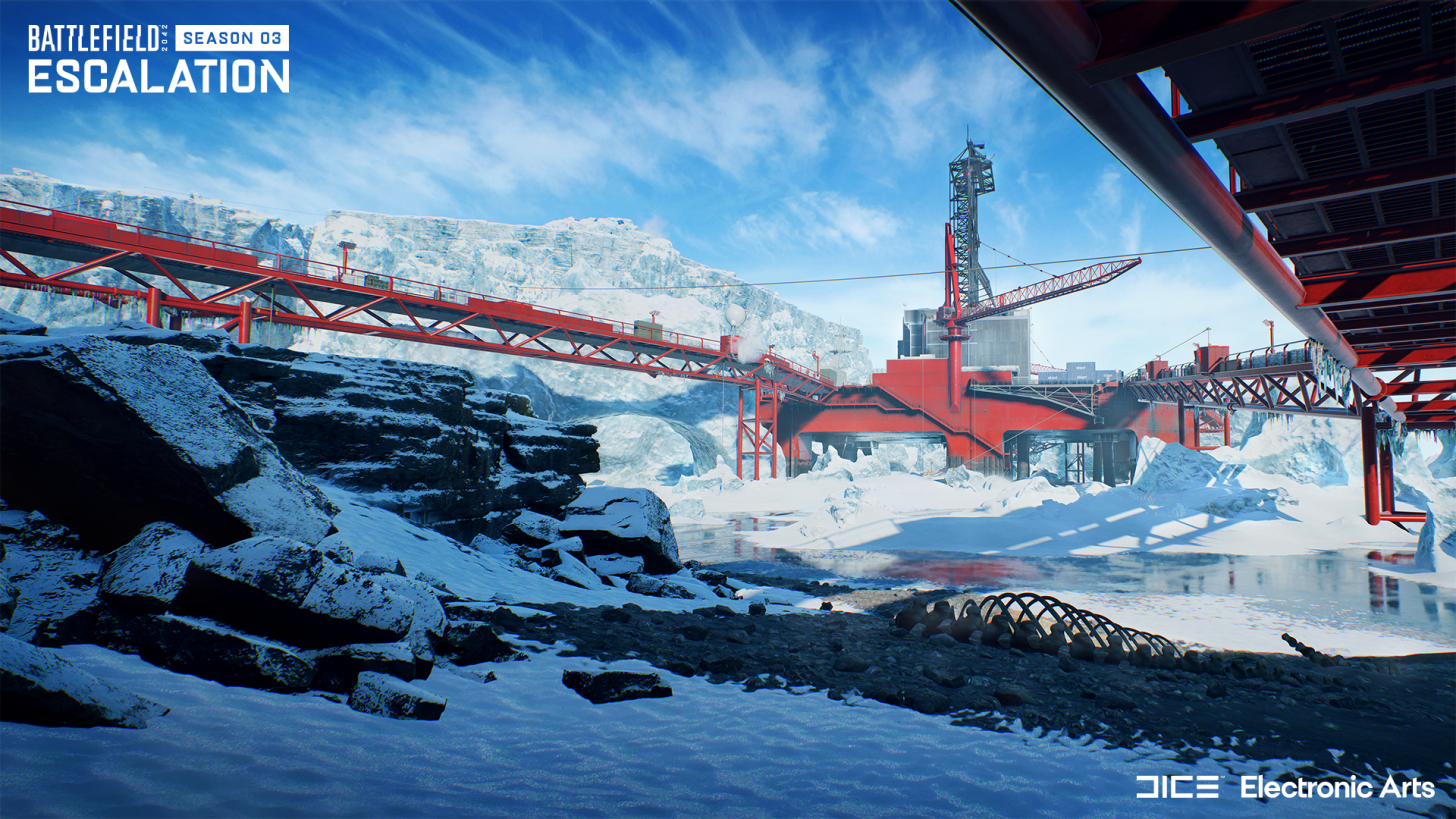 Breakaway has been reworked with the aim of making gameplay feel more intense. The map is now slightly smaller and the layout is quite different.
Buildings have been added to Glacier Top, there's now a Snow Cave inside the glacier, and Oil Rig has been moved to the base of the glacier. Plus, discover new routes and paths throughout Breakaway, designed to get you into the fight quicker.
New Weapons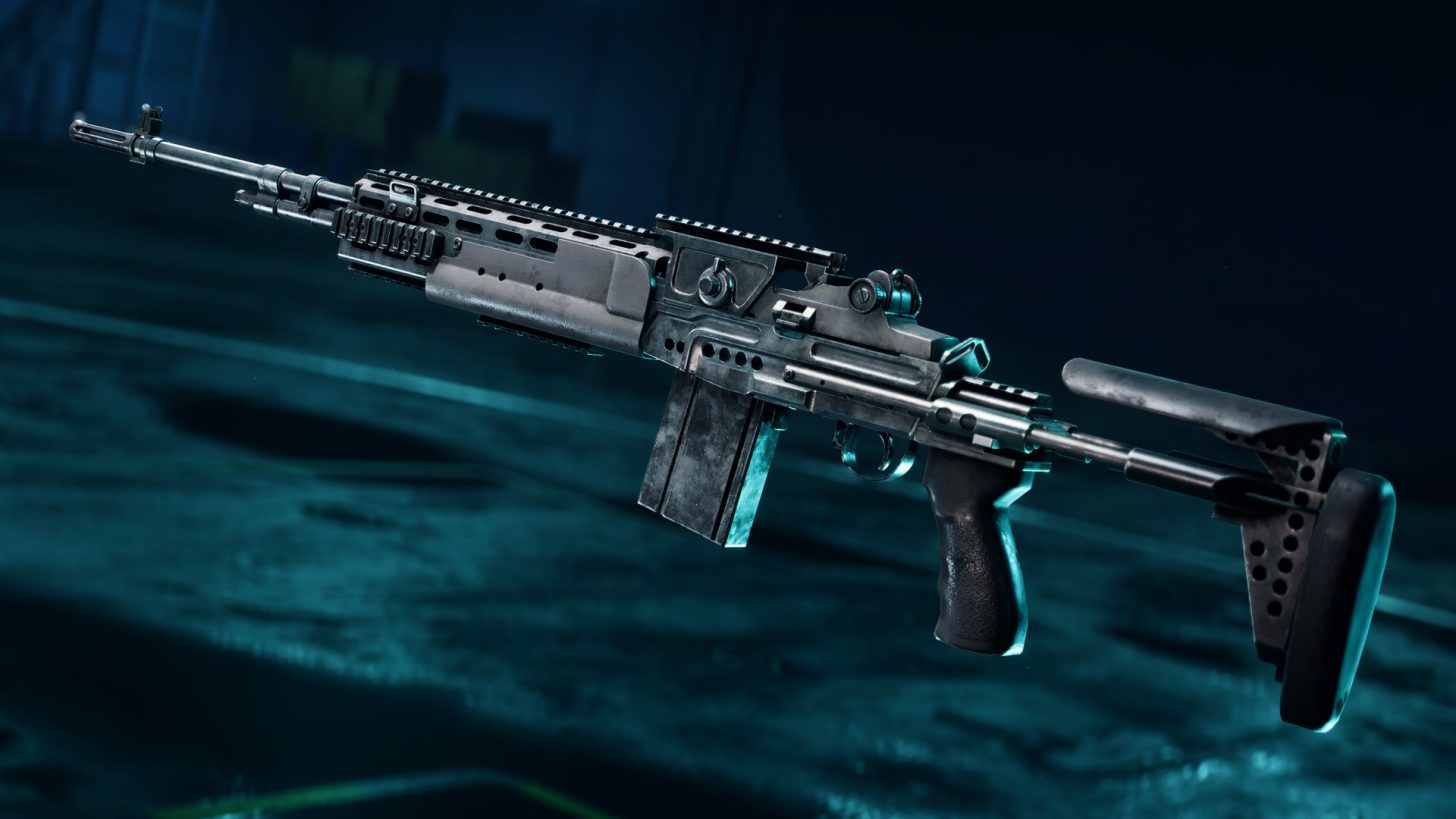 Three new vault weapons have been introduced to the All-Out Warfare arsenal.
M39 EMR
"Significantly lighter than the "OG" M14, this rifle comes with match-grade 7.52mm long range ammo and a standard 8X Rifle Scope to position it as an adaptable, medium range Sniper Rifle".
MTAR-21
"A compact Bullpup Assault Rifle chambering 5.56x45mm NATO rounds. Being popular for its ambidextrous setup, its heavy modularity and reliability, this medium-range AR is the proof that size deceives. The MTAR-21 also arrives within Battlefield Portal as part of this Update".
PP-2000
"This modern SMG features a 40-round magazine, lightweight frame and a high rate of fire. Coupled with its high muzzle velocity, even the smallest of ammo rounds pack a punch".
Weapon Attachments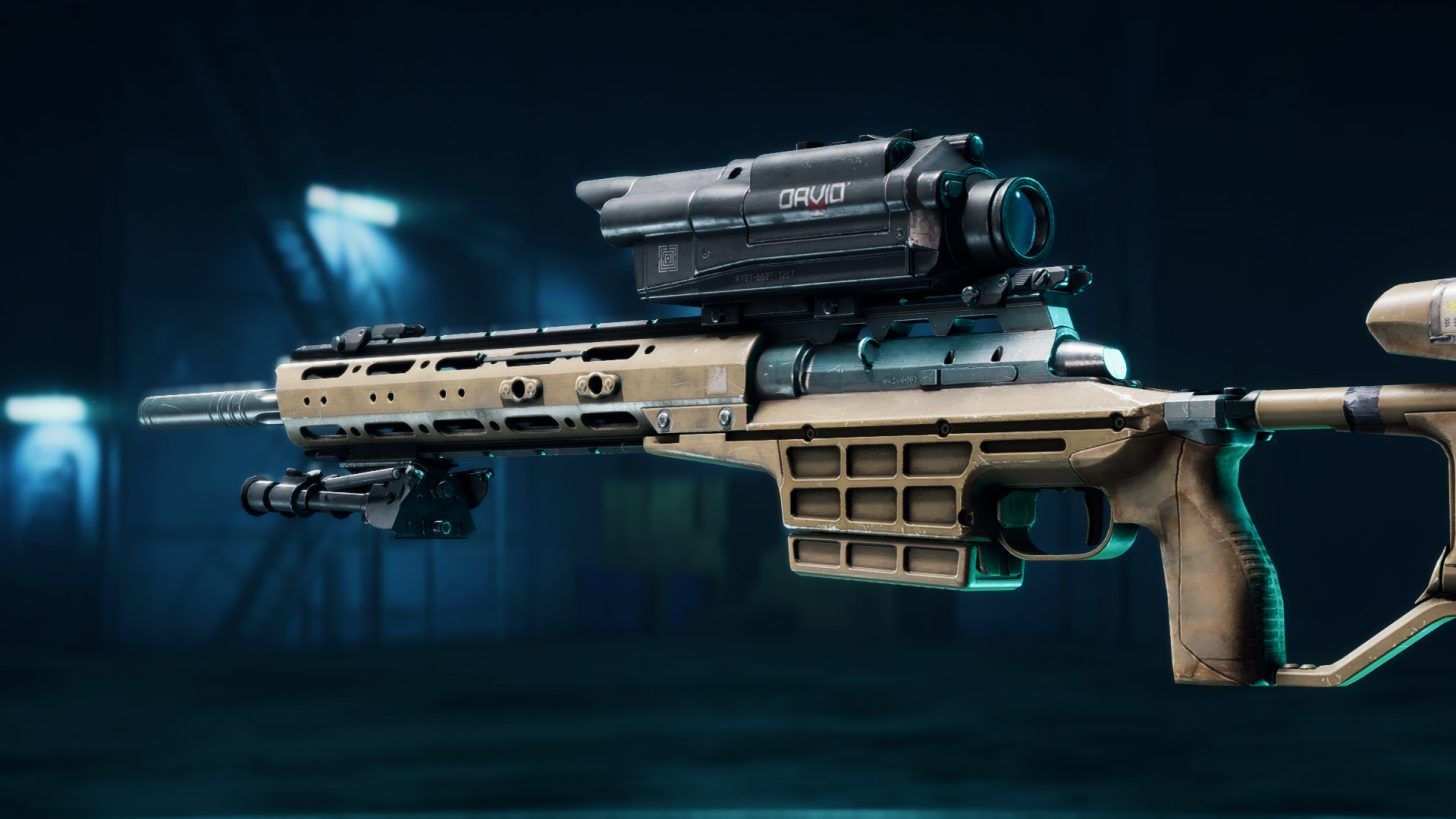 A selection of new attachments are also available in update 3.2. Whatever your strategy, there's something for you.
Thermal Scopes have arrived for all ranges. They have been remodeled and balanced for Battlefield 2042, for example, the thermal effect will now only display within the scope, not on your whole screen. There's a new Suppressor too!
TR-1 Thermal 1.25x
"This scope is ideal for close-range combat, its compact screen will provide valuable info while operating in dark staircases or tight corridors".
Equippable with: 12m Auto, AC-42, AK-24, AM40, Avancys, Ghostmaker R10, K30, LCMG, M5A3, MCS-880, MP9, NVK-S22, PBX-45, PKP-BP, PP-29, Rorsch Mk-4 and SFAR-M GL
T4 Thermal 2.5x
"The mid-range option out of the three new scopes, whose black and white screen finds optimal use when engaging players in warehouses or container parks".
Equippable with: AC-42, AM40, Avancys, BSV-M, DM7, GVT 45-70, M5A3, PKP-BP, Rorsch Mk-4, SFAR-M GL, SVK, VCAR
2038 Thermal 6x
"Perfect for long range engagement, and for finding opposition snipers who are hiding away in a bush".
Equippable with: BSV-M, DM7, DXR-1, NTW-50, Rorsch Mk-4, SVK, SWS-10
NVK-Box Suppressor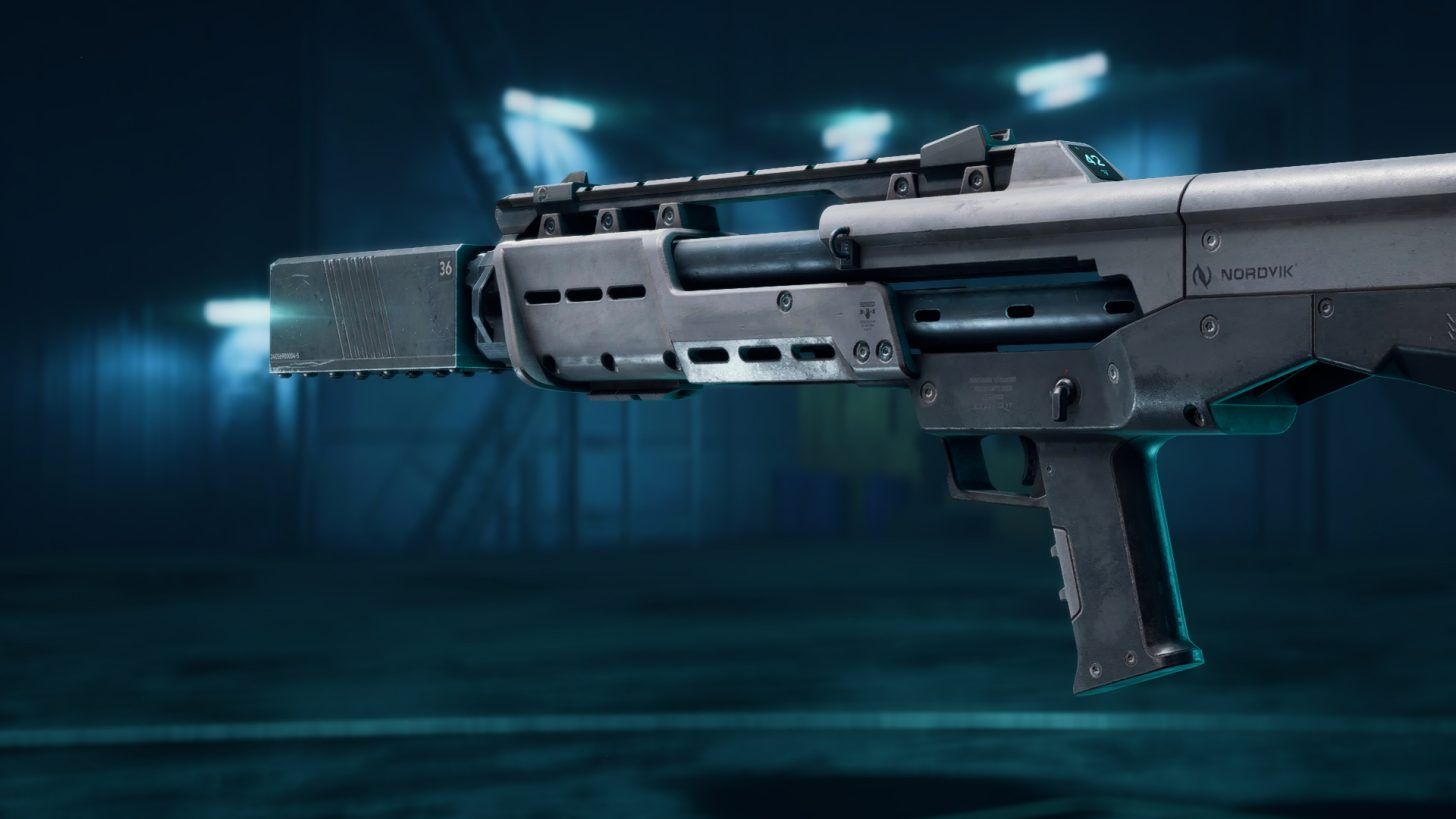 The NVK-Box Suppressor is only equippable with the NVK-S22. It's essentially two Suppressors stuck together, and will help you be that little bit more stealthy when creeping behind enemy lines.
Go to BattlefieldTracker.com for detailed Battlefield 2042 Stats and Leaderboards!
Rewards for Year 1 Pass, Gold and Ultimate Owners
If you own the Battlefield 2042 Year 1 Pass, Gold Edition, or Ultimate Edition and haven't unlocked the Tier 0 Premium rewards for Season 1 or 2, you're in luck! These Battle Pass rewards will be redeemed automatically following update 3.2.
Here's what you get:
Season 1
"All-Seeing Eyes" Legendary Specialist Set for Angel
"Light Bringer" Legendary Weapon Skin for AC-42
"Ghost Assassin" Player Card Background
"Omniscient" Player Card Tag
Season 2
"Undeniable" Legendary Specialist Set for Boris
"Red Eye" Legendary Weapon Skin for DXR-1
"The Mountain King" Player Card Background
"Wolverine" Player Card Tag
As an extra bonus, you'll receive Specialists Lis and Crawford as soon as you login.
Stay Under the Radar in Air Vehicles
Vehicle-based weaponry can no longer lock-on to targets flying less than 30 meters from the ground.
As well as this, Helicopter height limits have been reduced to prevent people from flying so high that they can't be attacked.
Find the full changelog including minor adjustments and bug fixes in DICE's official update notes.
Up next: What Does the Dualsense Edge Do? A Quick Guide to Sony's New Flagship Controller
Comments