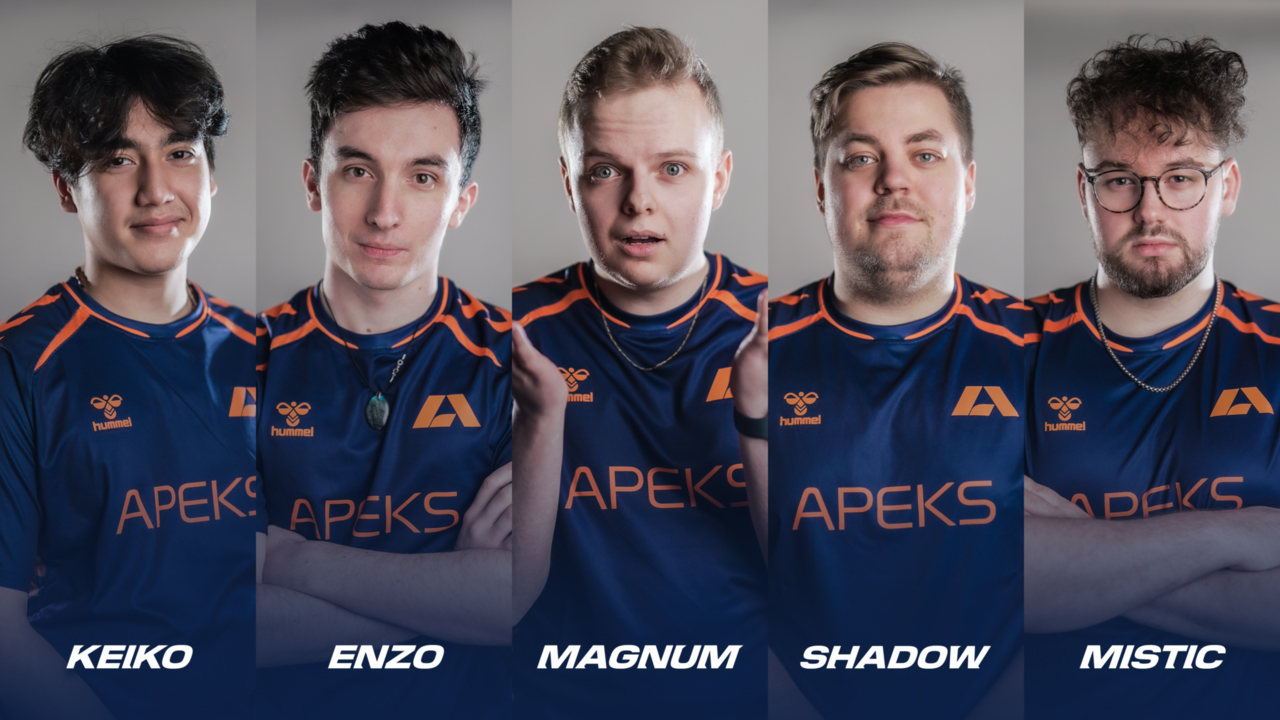 APEKS, the VALORANT roster featuring former FNATIC superstars, were crowned the winners of VALORANT Challengers League: Northern Europe after defeating FOKUS in the Grand Finals with a solid 3-1.
APEKS defeated FOKUS in the Grand Finals in a Best of Five game. The first map was Icebox, APEKS' own map-pick, although the German organization's team tried to put a fight here, Keiko just wasn't having it and popped off, ending the first game in the latter's favour. The second map was Lotus, FOKUS's own map-pick, the clan didn't focus too much here as their own map-pick backfired on them, resulting in another map win for APEKS. The third map was Split, APEKS' own map-pick, just like FOKUS before them in their own map-pick, the Nordic organization's team failed to put an end to this series, extending the game to a fourth map and giving FOKUS a bit of hope in the process. The last map was Haven, FOKUS's own map-pick, needless to mention, APEKS closed the series.
Stats wise, APEKS' Keiko, former BONK member, popped off and delivered when it mattered. The English talent secured a whooping 1.32 Rating throughout the four maps, as well as a solid 272 ACS.
With the win, APEKS are the winners of Split 1 and have been awarded 110 Circuit Points as well as a big prize ($7380). FOKUS got 80 Circuit Points for their second-place finish and a sizeable prize as well ($4700). The rest of the final standings are as follows:
3rd: HSDIRR-  65 CP
4th: LBP -  45 CP
5th: BONK -  35 CP
6th: Who Cars? -  20 CP
7th: VAMONOS - 15 CP
8th: Human Tripwires - 5 CP
Thumbnail courtesy of APEKS Website.
Tune in to @ValorantTracker on Twitter for latest VALORANT esports news.
Comments