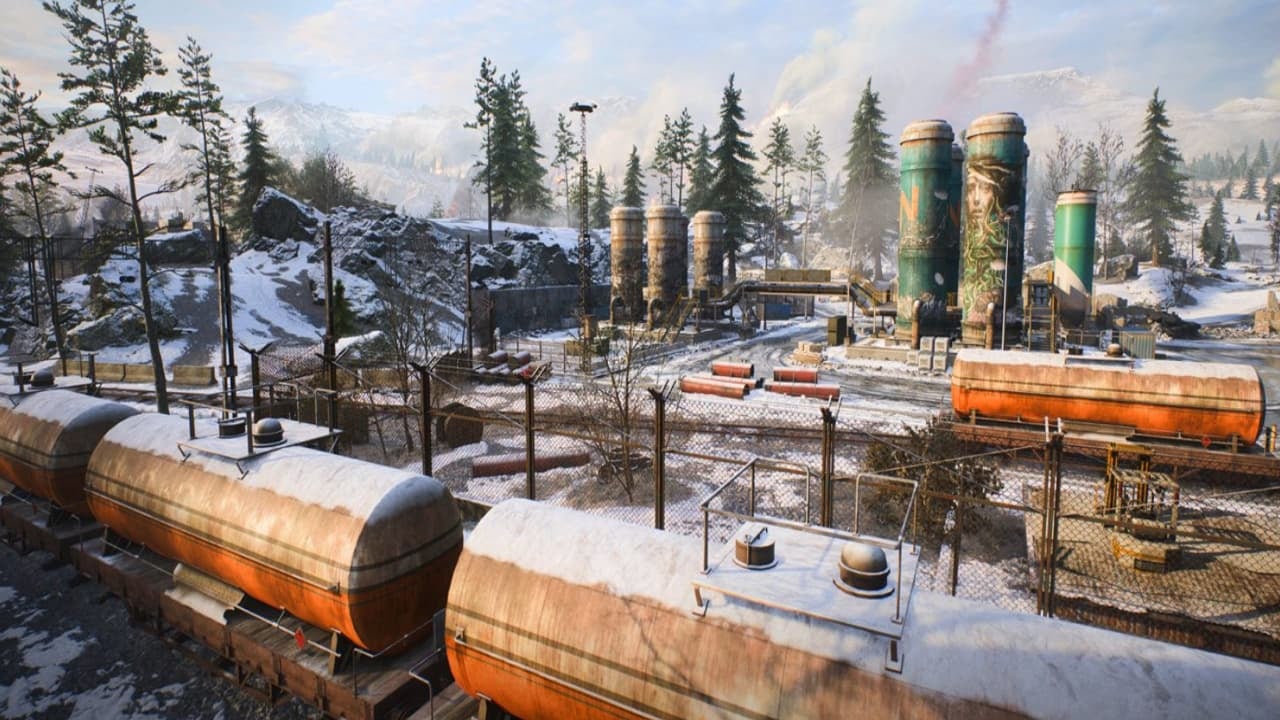 Battlefield 2042 Season 5: New Dawn is the next huge update for the first-person shooter. After several teases and trailers showing new details, weapons, and map locations, players have eagerly awaited to jump into the next season. If you're one of those players curious to know when exactly you can play New Dawn, here are the exact times season 5 begins.
What Time Does Battlefield 2042 Season 5: New Dawn Begin?
An official release schedule from developer DICE shows the precise times the update will release around the globe. With season 5 set to begin on June 7, players won't be able to start playing until a certain time. So, starting off on the west coast and ending in Austrailia, here is when you can pick up your controller and start playing New Dawn.
Los Angeles: 5:00 PDT
Mexico City: 6:00 CST
New York: 8:00 EDT
São Paulo: 9:00 BRT
London: 13:00 BST (1:00 pm BST)
Stockholm and Germany: 14:00 CEST (2:00 pm CEST)
Cape Town: 14:00 SAST (2:00 pm SAST)
Cairo: 15:00 EEST (3:00 pm EEST)
Beijing: 20:00 CST (8:00 pm CST)
Hong Kong: 20:00 HKT (8:00 pm HKT)
Tokyo: 21:00 JST (9:00 pm JST)
Sydney: 22:00 AEST (10:00 pm AEST)
https://twitter.com/Battlefield/status/1666052398958227459?s=20  
The game will launch with a day-one update as well a few hours after the initial release.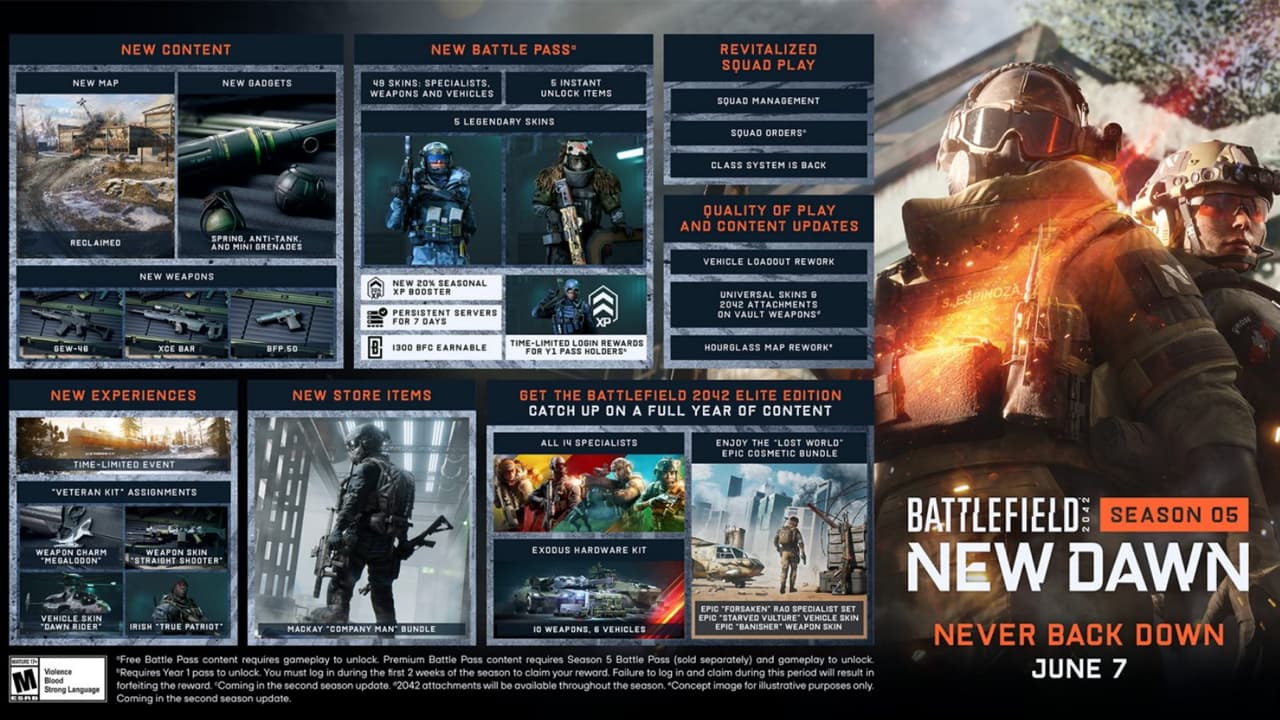 What's New in Battlefield 2042 Season 5: New Dawn?
You'll find plenty of new additions to New Dawn when you start the game. One of the biggest additions comes in the form of the new map Reclaimed. You'll also be able to wield new weapons including the XCE BAR, GEW-46 and BFP.50 as well as use new grenades and gadgets.
The Battle Pass will include new cosmetics for just about everything ranging from Specialists, weapons, and vehicles. You'll also see weapon attachments and general quality-of-life updates to make the game run smoother.
While later on, you'll see additions to Vault Weapon attachments, a rework to the Hourglass map, and Squad Orders.
With Season 5: New Dawn nearly here, DICE is also working on Season 6. It seems a bit early to discuss what's coming later in the game, but rest assured, Battlefield 2042 will continue after the fifth season.
With the new season, you can check player leaderboards, stats, and more with our official Battlefield stat tracker.
Comments