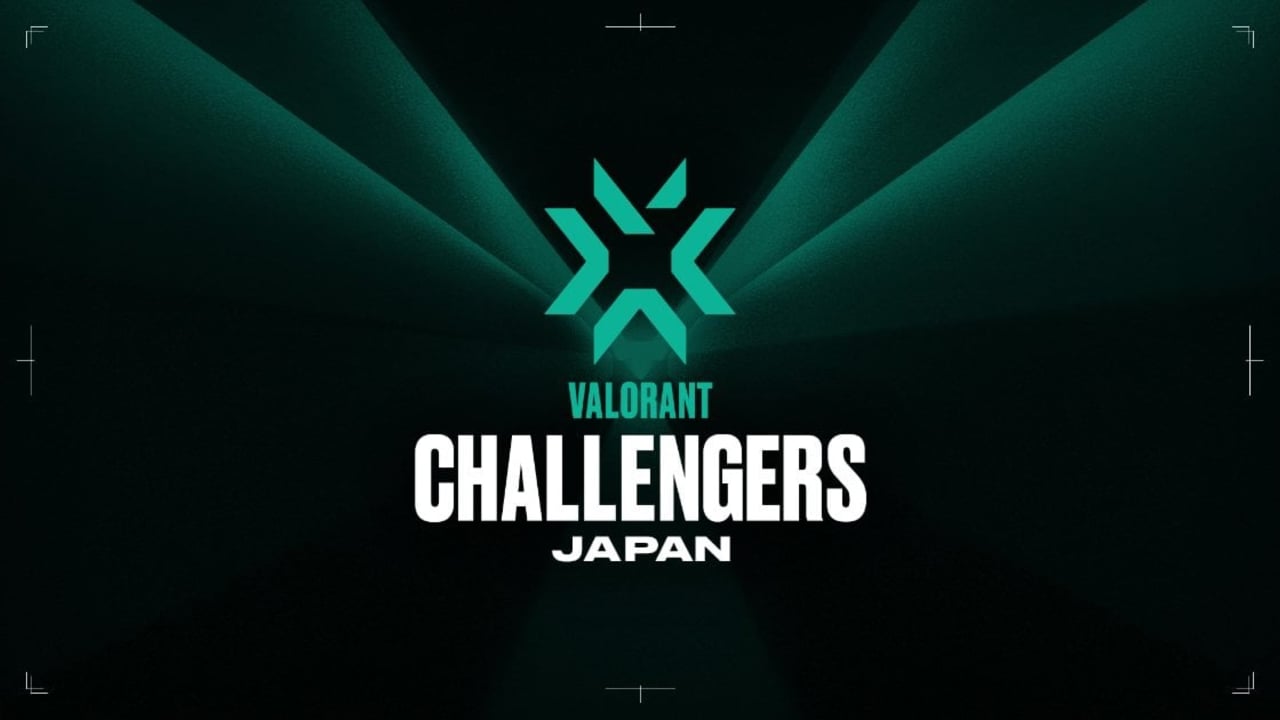 Among the Valorant Challengers, the Japanese league stands out from the others, hosting former VCT contenders and various talents. Here's everything you need to know about split one!
Format
The regular season hosts eight teams competing against each other in a Single Round Robin format, the matches are best of three. The top six teams will advance to play-offs, the top two advancing straight to Upper Bracket Finals, while the remaining teams advancing to Lower Bracket Quarter Finals.
The play-offs season features the top six from the regular season, battling against each other in a Double Elimination format, matches being best of five. Grand finals and lower finals are played in LAN. The prize pool is believed to be ¥5.000.000, the equivalent of $40.000.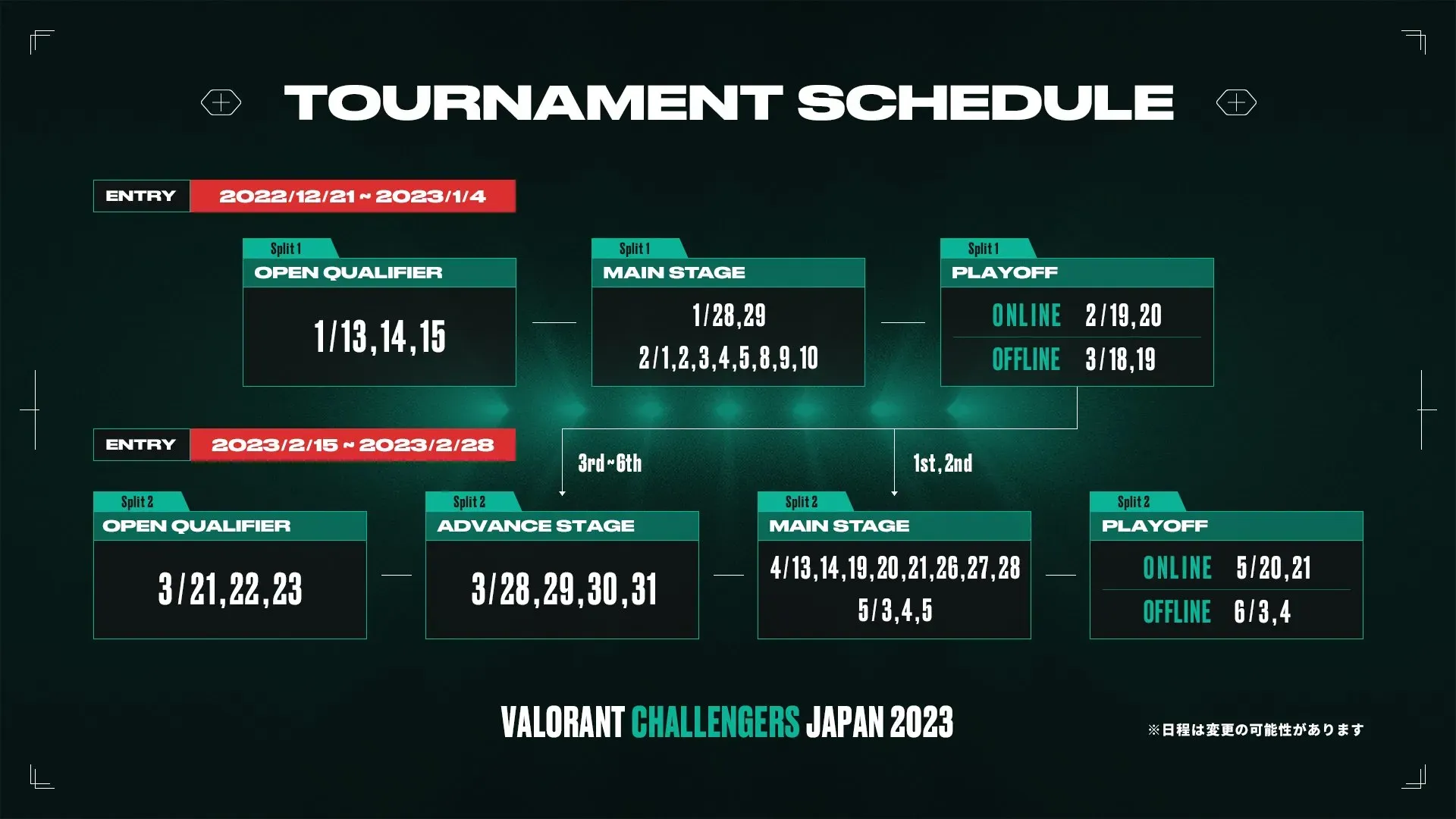 Teams
Here are all eight teams competing in Split 1
1) FENNEL
The popular Japanese organization, FENNEL is one of the older names in the league, winning the "Group Stage A" open qualifier and advancing to VCL Japan Split without dropping a single map.
CLZ
Cho "JoXJo" Byung-yeon
SyouTa
Yuto "Xdll" Mizomori
Hiroki "hiroronn" Yanai
Ivan "Johnta" Shevtsov (Head Coach)
Meltdown (Coach)
Kazuki "Euler" Kubota (Coach)
Kir1n (Analyst)
CLZ is former DeToNator talent, JoXJo from NORTHEPTION, SyouTa from a free agent roster, Xdll and Xdll both from ZETA DIVISION, and the Head Coach of Team Heretics.
2) IGZIST
Dropping only one map through their "Group Stage B" open qualifier run, IGZIST advanced to VCL Japan in a show of prowess. The roster is set to prove themselves in the league and secure a spot in Ascension league.
Yusuke "Norisen" Shima
GangPin
thiefy
Masayuki "oitaN" Takahashi
Yumeki "poem" Shibasaki
Shuma "RIPablo" Ikeda
Yuhi "Ambox" Matsumoto (Head Coach)
hNt (Coach)
Norisen is a former REJECT coach, while the duo GangPin and thiefy come from the familiar Japanese organization Sengoku Gaming. OitaN, poem and RIPablo trio come from the First Strike: Japan tournament runner-up BlackBird Ignis.
3) Crazy Raccoon
The infamous Japanese organization, Crazy Raccoon, is the most likely contender to win the Japanese league according to most fans. Crazy Raccoon made waves, having participated in VCT Challengers, VCT Champions and making a remarkable run in both tournaments. The organization is looking to reignite their previous runs, but winning it all this time around. Crazy Raccoon line-up is:
Souta "popogachi" Morita
Ibuki Seki
An "Medusa" Min-cheol
Miyamoto "makiba" Akatsuki
Yusuke "neth" Matsuda
Moon "Astell" Ji-won (Head Coach)
NorthernLights (Coach)
Popogachi and neth are former BlackBird Ignis talents, Meiy is coming from the known organization NORTHEPTION, Medusa heils from REJECT, and lastly, makiba is a veteran in the Japanese scene, leaving ZETA Division to join Crazy Raccoon.
4) Sengoku Gaming
Sengoku Gaming is a well known organization in the Japanese scene, however, the organization has failed to achieve notable titles throughout their VALORANT venture. However, with their new roster, Sengoku Gaming is set to make a statement. SG's lineup for VCL Japan:
Hideki "Fisker" Sasaki
Npoint
NOBITA
Misaya
Vici
Ilya "something" Petrov
Relife
Senpai
This roster, while not known in the Japanese scene in comparison to other names we've mentioned, is rumoured to have a lot of potential. And with the addition of the former FENNEL coach, the team will be a threat to other teams in the league.
5) NORTHEPTION
NORTHEPTION was Japan's representative in VALORANT Champions Tour in Masters' Copenhagen. With an honourable run in the tournament, the organization is well respected in the Japanese scene. The organization is looking to gain a second chance in the biggest stages. NORTHPTION's roster:
Kohei "BlackWiz" Mikami
TenTen
Daichi "Derialy" Doi
Yoo "Moothie" Seung-Woo
Jeong "Jaemin" Jae-min (Head Coach)
Moothie is a well respected name in the Japanese name, having represented multiple famous organization, the likes of Cloud9 Korea, On Sla2ers and so on. The others are relatively newer to the scene, however, with the guidance of former On Sla2ers coach, the roster is a threat!
6) REJECT
Japanese esports organization REJECT have been in the Valorant scene for a while and now will be able to prove themselves in the VCL: Japan. Their line-up is:
Allen
ЯIA
Flax
Kosuke "Skyfull" Nishida
BRIAN
KeNNy (Head Coach)
mikke (Coach)
Flame (Coach)
Bringing new faces to the roster, REJECT is betting it all on their scouting process. Having won "Group Stage F" open qualifier without dropping a single map, proves that bringing new talents to the scene is what REJECT needs to capture a long waited success.
7) SCARZ
Founded in 2012, SCARZ is a pillar of Japanese esports scene. Their new roster is:
Zennakukin
TORANECO
Jemkin
Savva "Kr1stal" Fedorov
Yoshiii
moss
8) Crest Gaming Zst
Coming back to the Japanese VALORANT scene after a while, Crest Gaming is looking to prove themselves in Challengers league. Their roster is:
TenzouEz
Hate
kobra
NeruFi
GON
GON
Bringing familiar faces from DeToNator, Cloud9 Korea and Sengoku Gaming, Crest Gaming Zst might have a bigger chance at the league than most people think.


When and how to watch
VCL Japan matches will be streamed here.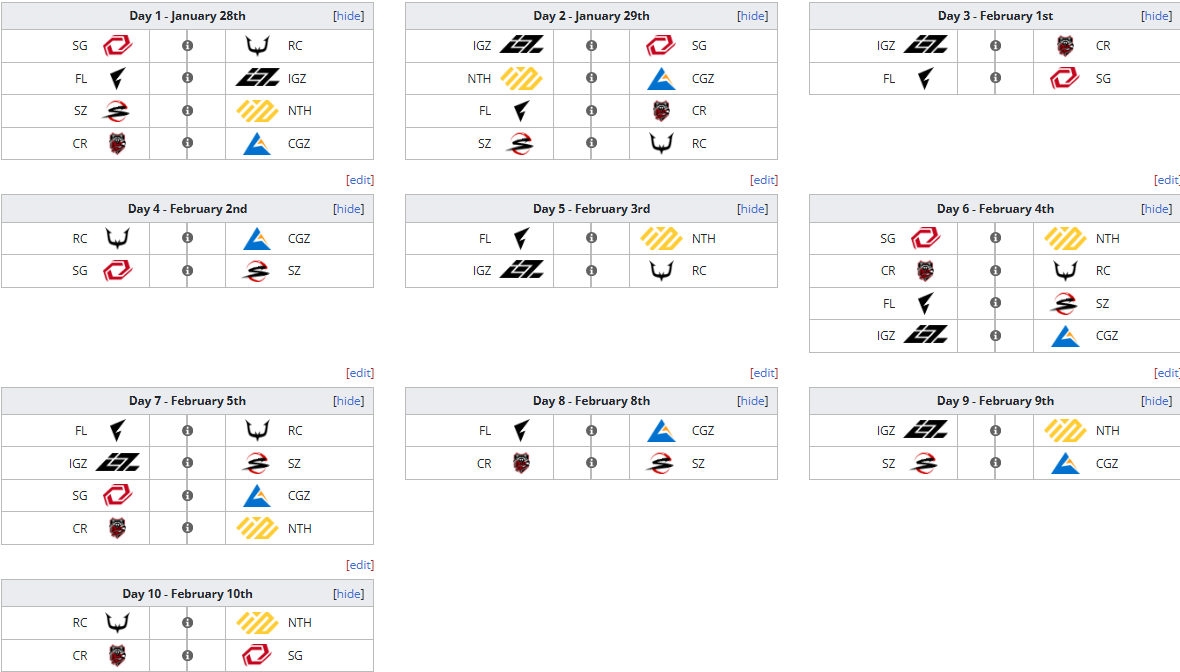 Stay tuned to @ValorantTracker on Twitter for full Valorant esports coverage.



Comments