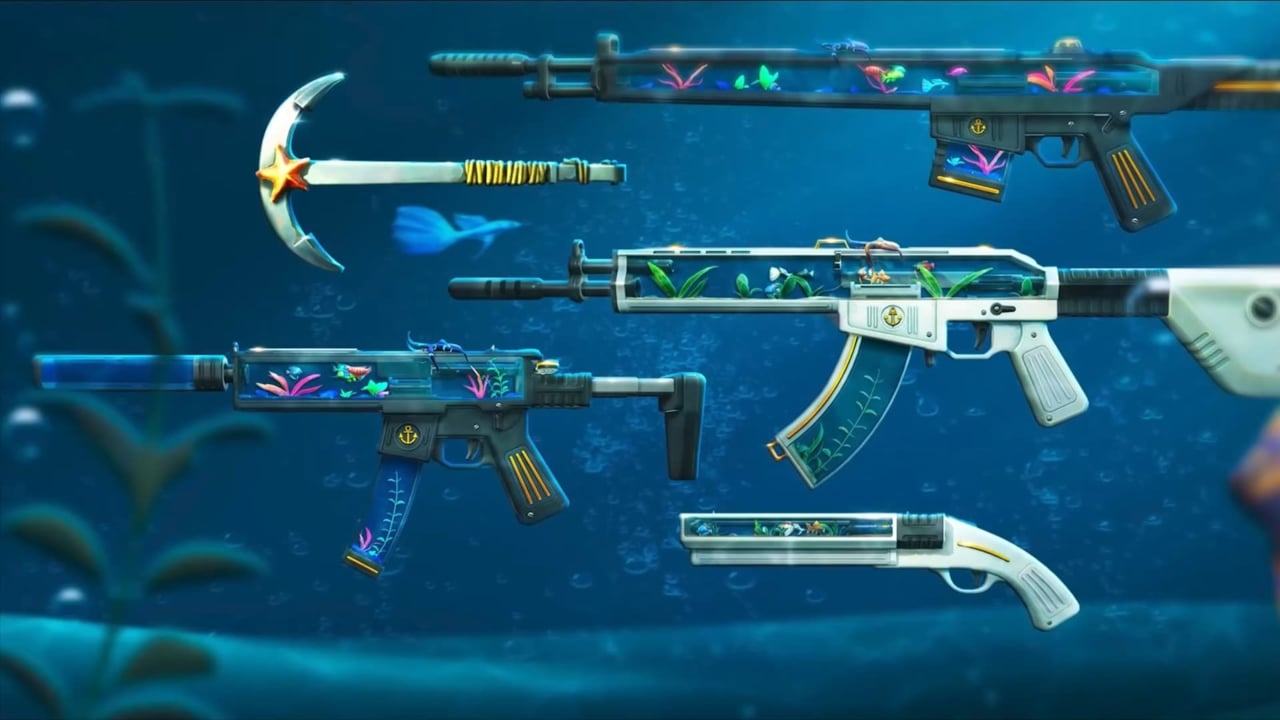 Neptune 2.0 bundle, the sequel to the Neptune bundle, is slated to arrive shortly in Valorant, according to a trustworthy leaker.
The Neptune bundle featured skins with highly detailed animations that resembled fish moving inside an aquarium. The skins had a blue and green color scheme, with bubbles and water splashes as sound effects. The bundle also included a gun buddy and a spray but no finisher.
Here's everything you need to know about Valorant's upcoming Neptune 2.0 bundle.
Valorant Neptune 2.0 Skinline
The Neptune 2.0 bundle will likely include skins for the Phantom, Odin, Bulldog, and possibly a pistol and a melee. The original Neptune bundle had skins for the Spectre, Guardian, Shorty, Vandal, and Anchor Melee.
The Neptune 2.0 bundle may have more than one variant, unlike the original Neptune bundle, which only had one extra variant besides its basic color scheme. The variants may offer different visuals and sound effects for the skins.
Neptune 2.0 Bundle Release Date
The exact release date of the Neptune 2.0 bundle is still uncertain, but some fans speculate that it will be available with the upcoming patch 7.06 update.
The current patch is 7.05, which was released on September 8, 2023. The patch notes for 7.06 have not been revealed yet, so it is possible that the Neptune 2.0 bundle may be delayed or postponed.
Neptune 2.0 Expected Price
The price of the Neptune 2.0 bundle is also unknown, but based on its predecessor, it is estimated to be around 7,100 VP, with each weapon costing 1,775 VP and the melee being roughly around 3,550 VP.
However, Riot Games has recently changed the price for some melee skins, so this may vary. Players can also buy individual skins from the bundle if they do not want to purchase the whole set.
---
Tune in to @ValorantTracker on Twitter for the latest VALORANT News and Guides.
If you're new to VALORANT Tracker, check out your player statistics, ranked and premier leaderboards, and much more on our site!
Before you leave, check out our Valorant Tracker APP to monitor your in-game performance.
Comments