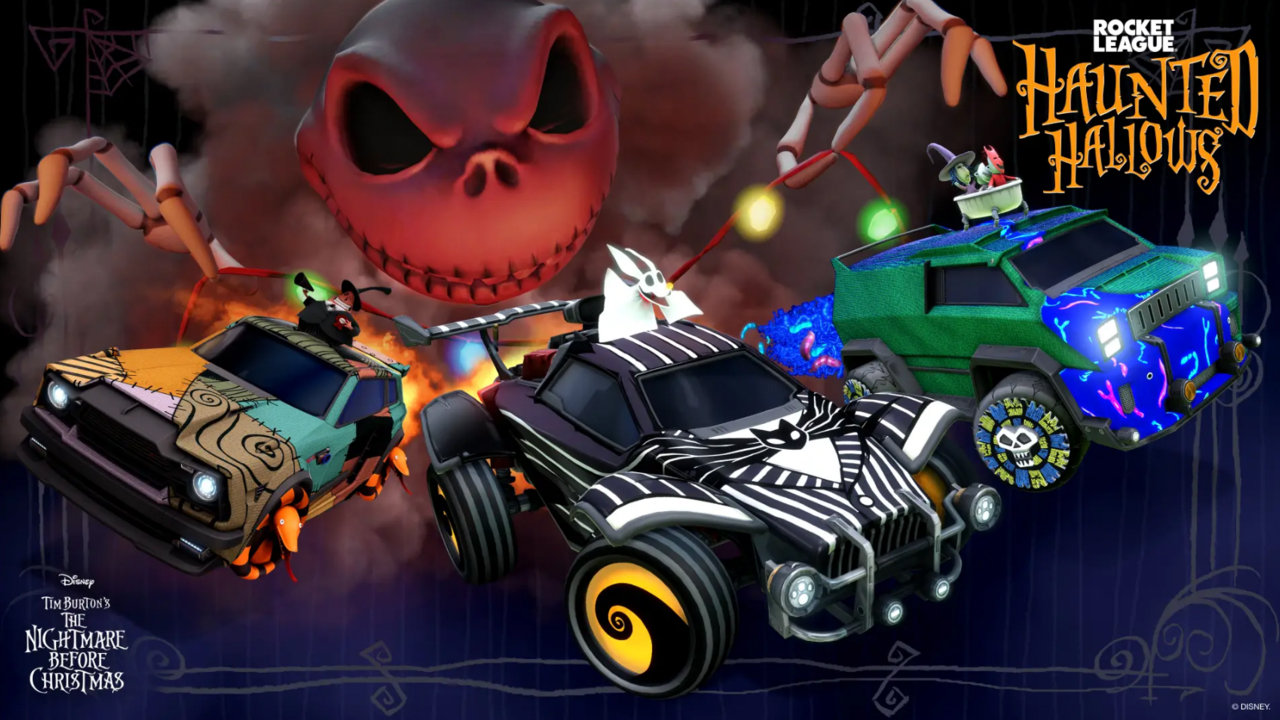 Rocket League brings back the Haunted Hallows Event! This event is back to spread fear with Disney Tim Burton's The Nightmare Before Christmas. This event will include Jack Skellington, Sally, Oogie Boogie, and Sandy Claws inspired items. Complete event Challenges to earn rewards, and enjoy two Limited Time Modes. You can expect to be spooked on October 18 to November 1.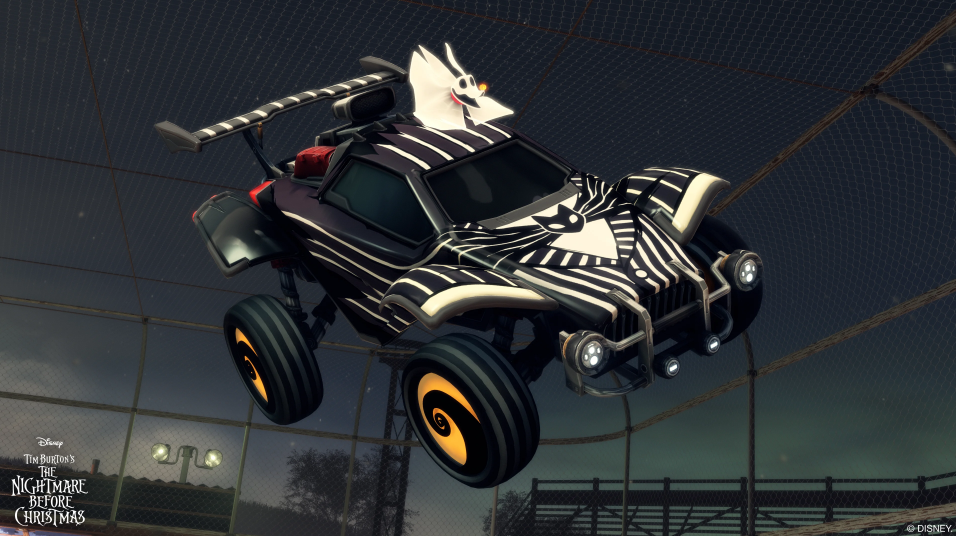 Here is what you can expect in the new Halloween bundles:
Jack Skellington bundle(1500 Credits)
Jack Skellington (Octane Decal)
Spiral Hill (Wheels)
Jack Skellington (Goal Explosion)
Jack Skellington (Player Banner)
Zero (Topper)
"This is Halloween" (Player Anthem)
Oogie Boogie Bundle (800 Credits)
Oogie Boogie (Universal Decal)
Oogie's Winch (Wheels)
Oogie's Worms (Boost)
Sandy Claws Bundle (500 Credits)
Sandy Claws (Topper)
Man-Eating Wreath (Wheels)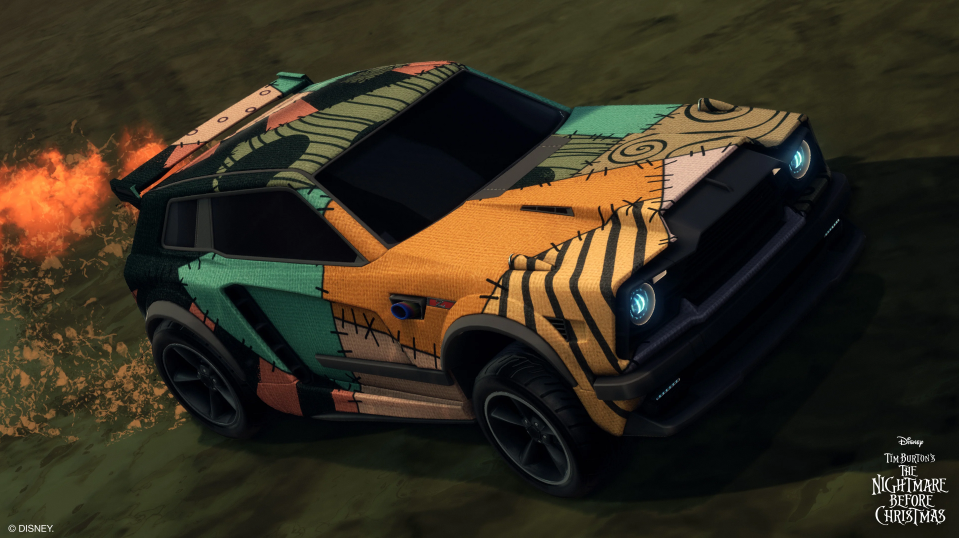 You can also pick up the new Sally Decal for 300 Credits.
You are in luck if you want everything listed above! The Nightmare Before Christmas Mega Bundle contains every single item from the Jack Skellington, Oogie Boogie, and Sandy Claws Bundles, plus the universal Sally Decal.
Players can earn multiple challenge rewards also including up to five Golden Pumpkins.

Play the Spooky Cube Limited Time Mode, the ball has been replaced by a jack-o-lantern. You can enjoy this LTM on October 18.
You will also get the chance to play Haunted Heatseeker!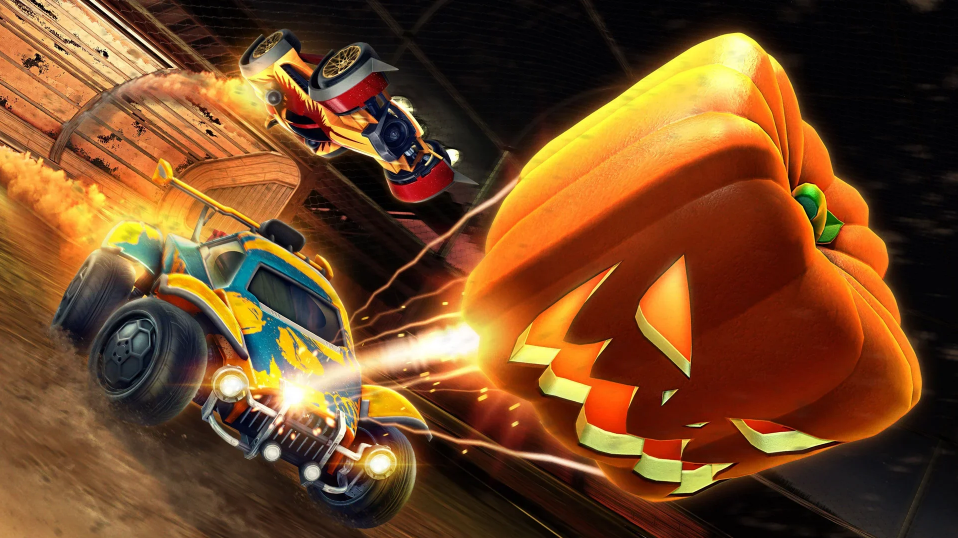 For more details please visit the official Rocket League News page.
Comments