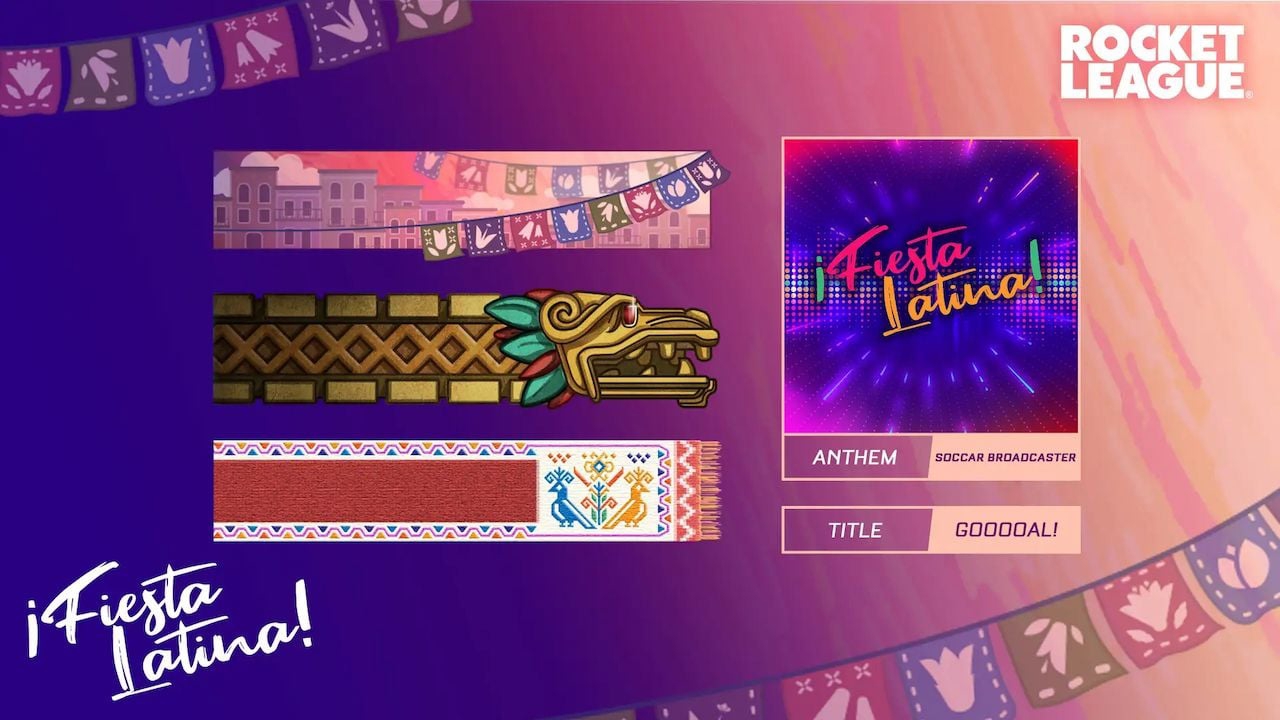 As with every major event or announcement, Rocket League is on top of it with an event and a whole bunch of new rewards to earn and use. This time, the developers over at Psyonix are celebrating Hispanic + Latin American Heritage month with a new event titled Fiesta Latina!
The event itself is a commemoration of the Independence Days of countries across the Americas including Puerto Rico, Honduras, Nicaragua and so many more. To celebrate, Rocket League will include five free items that players can redeem and use whenever they would like in or outside of the event. The first three of these items include banners called the Papel Picado, Quetzalcoatl, and Sarape Player. These are intended to decorate your screen whenever a banner appears.
The game is also embracing the beolved sport of football where players will be able to enjoy other items including the  "Gooooal!" Player Title as well as the "Soccar Broadcaster" Player Anthem. The actual event will last between September 15 to October 16. You'll still be able to use these banners, anthems, and titles after the event, but you'll need to earn them first to do that.
If you're interested in the stats and leaderboard information for Rocket League, then check out our official tracker page for the game! We also have a Rocket League Tracker App that can monitor your in-game performance.
Consider checking us out and let us know on Twitter at @TrackerNetwork what you'd like to see next!
Comments