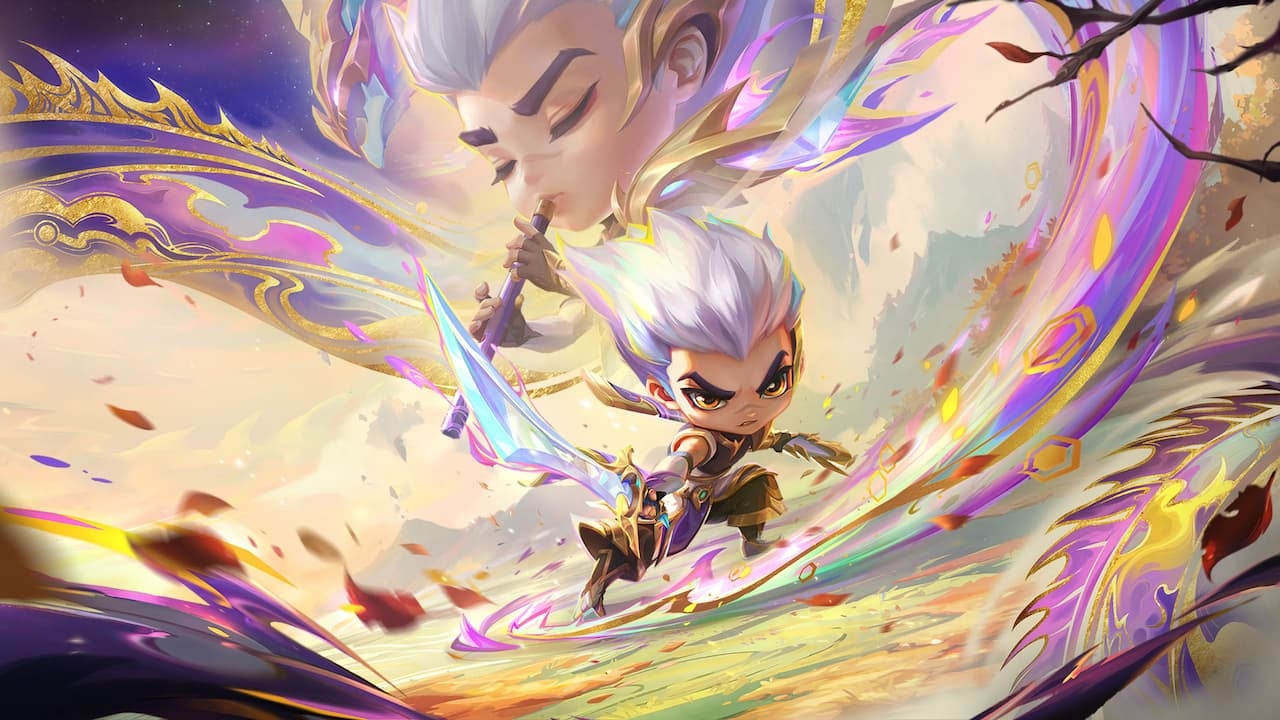 You read  that right, the Prestige Chibi Dragonmancer Yasuo will be releasing as the very first Prestige Tactician in Teamfight Tactics. These new Tacticians have cool designs, visual effects, and a unique finisher animation that is for players who want to defeat their enemies in style. He is going to be launching on China's server within the next few days and will make his way worldwide sometime next year.
In the same announcement, it was also announced that another Prestige Tactician would be announced later this year. The team also shared the early stages of their plans for Collector's Bounties, which will later turn into a more concrete version of itself:
TFT's first Prestige Tacticians outside of China will be available exclusively in a Collector's Bounty - later ones will be released through the Seasonal Store.
Opening the Collector's Bounty costs 450 Treasure Tokens.
Star Content (i.e. the featured Prestige Tactician) will have a 2.5% drop rate, and is guaranteed after opening 30 Collector's Bounties if you haven't gotten it yet.
The pool of content available in the Collector's Bounty is a curated selection of high-rarity cosmetics, and includes a selection of previously-released Mythic (skinned) Chibis, as well as base Chibis and Legendary/Mythic Little Legends. The first Collector's Bounty will have the following Mythic Chibis in the pool: Dragonmancer Ashe, Star Guardian Lux, PROJECT Zed.
Prestige Chibi Dragonmancer Yasuo is based on an existing Chibi, but don't expect that to always be the case in the future. There is plenty of work being done behind the scenes to make Prestige Tacticians that are based on existing base Tacticians as well.
If you're new to Teamfight Tactics Tracker, you should know that we also offer free services such as player statistics, leaderboards, and a cosmetics database. Consider checking us out and let us know on Twitter/X (@TrackerNetwork) what you'd like to see next!
Comments