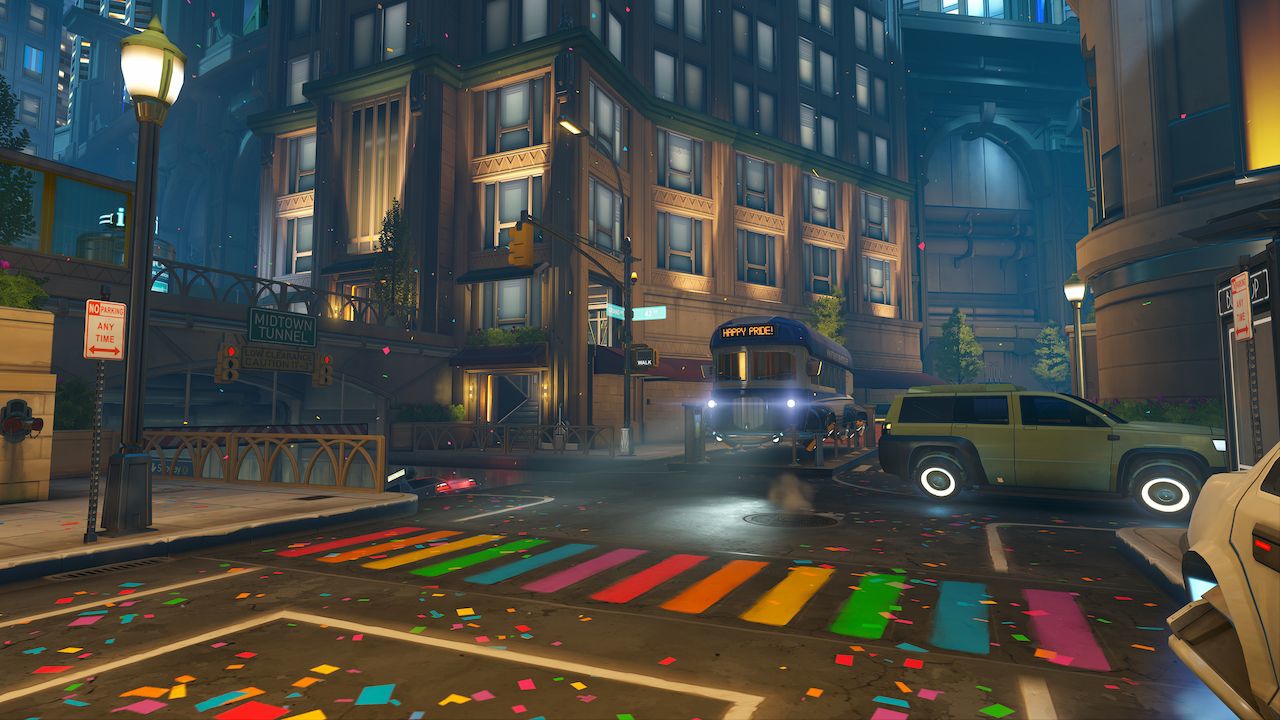 Since its launch, Overwatch has become a haven for millions of players worldwide where they can enjoy a game that gives them the ability to see themselves as the characters they control. From its deeply diverse cast of playable characters and Blizzard's push to only include more inclusive content, Overwatch 2 has placed itself at the heart of many gamers.
This year, Overwatch 2 will rolling out their very first Pride event. Starting on June 1, players will have the opportunity to earn a variety of different profile icons and name cards that represent the identities of those within the LGBTQ+ community.
One of the most interesting aspects of this event includes the official sexual orientation's of highly-regarded characters Baptiste and Pharah. The former will have a bisexual name card available while the latter will have a lesbian name card. The event will also spur a new short story that will focus on those two as well as their identities.
Beyond the in-game changes being made, Blizzard will also be selling Pride-themed merchandise on their website. The sales made from the merchandies will then be donated to the National Center for Transgender Equality (NCTE). The shop includes a large selection of their different game IPs with the color swatch of the Pride flag of your choice.
Considering all the changes that are being made to the game with respect to PvE lore, exploring the characters themselves feels like the right move. The characters will be able to have more depth beyond the shorts that have been shown, and will allow for more room to create great tie-in stories.
If you're interested in the stats and leaderboard information for Overwatch 2, then check out our tracker page for the game!
Comments