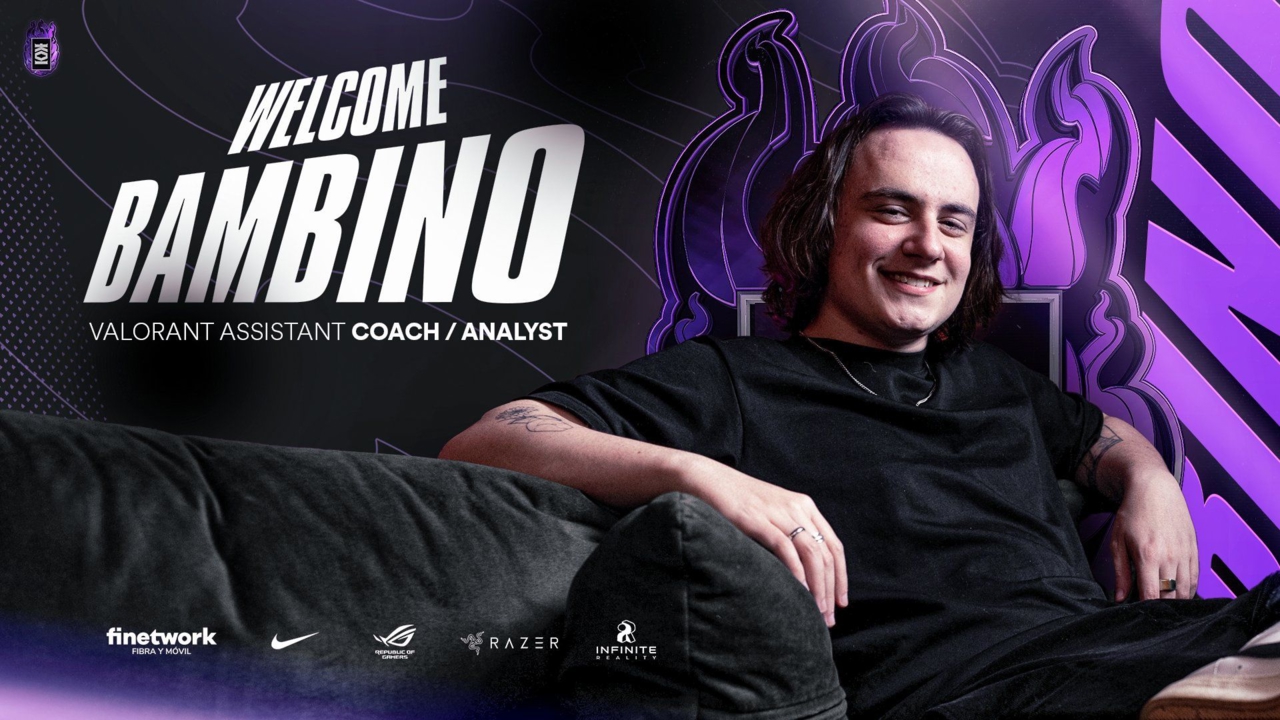 KOI, one of the partnered teams for the upcoming VCT season and one of the participants in VCT LOCK//IN event in São Paulo, announced the signing of former OG LDN UTD assistant coach Tyler "Bambino" Jay.
Bambino was OG Esports', formerly known as OG LDN UTD, assistant coach. The assistant coach helped OG LDN UTD through their Champions Tour EMEA Stage 2: Challengers run which OG LDN UTD placed the seventh in, Champions Tour EMEA: Last Chance Qualifier run which OG LDN UTD placed fourth in, falling short to the likes of G2 Esports and M3 Champions.
After Riot Games' announcement of the new VCT structure and the partnerships, OG LDN UTD released their VALORANT roster, alongside Bambino and the rest of the coaching staff, leaving the VALORANT scene altogether.
Bambino was in the radar of multiple known organizations, but KOI won the race to signing him.
"Extremely proud to work with this amazing team and represent such an org. We're going to cause some upsets in Brazil" Bambino shared on Twitter.
KOI will be facing the Americas's best team NRG Esports in their first match in São Paulo, but with the signing of Bambino to the coaching staff, KOI will show heart and work in the game.
The roster now features
Patryk "Starxo" Kopczynski
Jose "koldamenta" Luis Aranguren
Bogdan "sheydos" Naumov
Nikita "trexx" Cherednichenko
Berkant "Wolfen" Joshkun
André "BARBARR" Möller (Head Coach)
Alex "goked" Kie (Coach)
Tyler "Bambino"Jay (Assistant Coach)
Where and how to watch the VCT LOCK//IN
All the matches will be streamed here.
Stay tuned to @ValorantTracker on Twitter for full Valorant esports coverage.
Comments