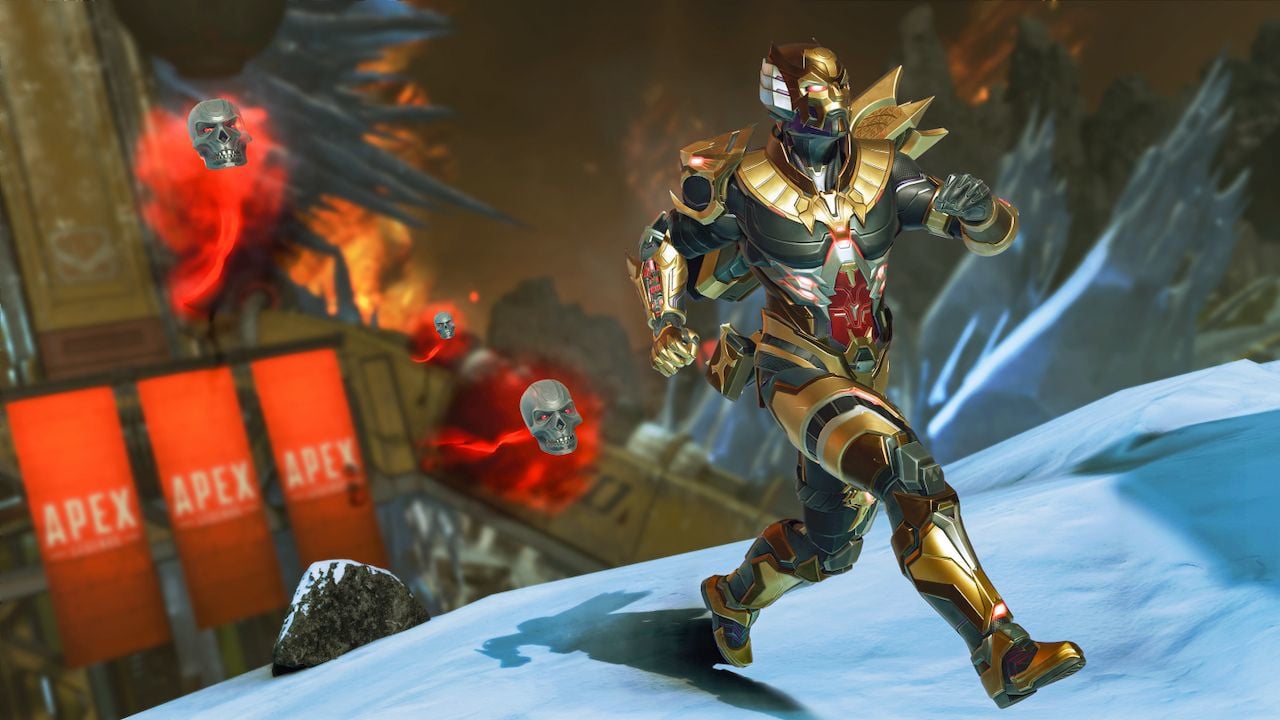 A new limited time event for Apex Legends starts today all the way through October 3: the Harbinger Collection Event. The hellish event gives players new modes, map changes, and items to enjoy including the Living Shell Trios which is a mode in which you can send skull-themed, target seeking grenades to your enemies. Opponents can take aim and shoot them down, but that can be rather difficult.
The Shrouded in Darkness, World's Edge map changes a bit to become a bewitching battleground that's filled with terrors and lava. Players will also be able to take advantage of 24 different cosmetics that will be available in exchange for Apex Coins or Crafting Metals throughout the duration of the event.
As for the rewards, you can earn up to 1,400 points from challenges that also stack up with our Battle Pass. They refresh daily and you have the option to take on even more foals to unlock three variants of the Harbingers badge. In the Store tab, there are also a few new items including the Grave Protector bundle as well as other weekly offers. There are currently two that have already been revealed:
Omatsuri Fury Bonus Bundle - September 26 - 29
Limit Breaker Bonus Bundle - September 29 - October 3
As a part of the announcement, several patches, updates, and bug fizes were mentioned as well including several quality of life updates. These updates include things such as how Loba's Black Market now sorts weapons by type for easy access and how more there are now more accurate shadow renderings for legends and weapons in game menus.
If you're interested in the stats and leaderboard information for Apex Legends, then check out our official tracker page for the game! We also have a Apex Legends Tracker App that can monitor your in-game performance. Consider checking us out and let us know on Twitter at @Apex_Tracker what you'd like to see next!
Up Next: Valorant 7.06 Patch Notes: Sage Changes, Competitive Update, More
Comments