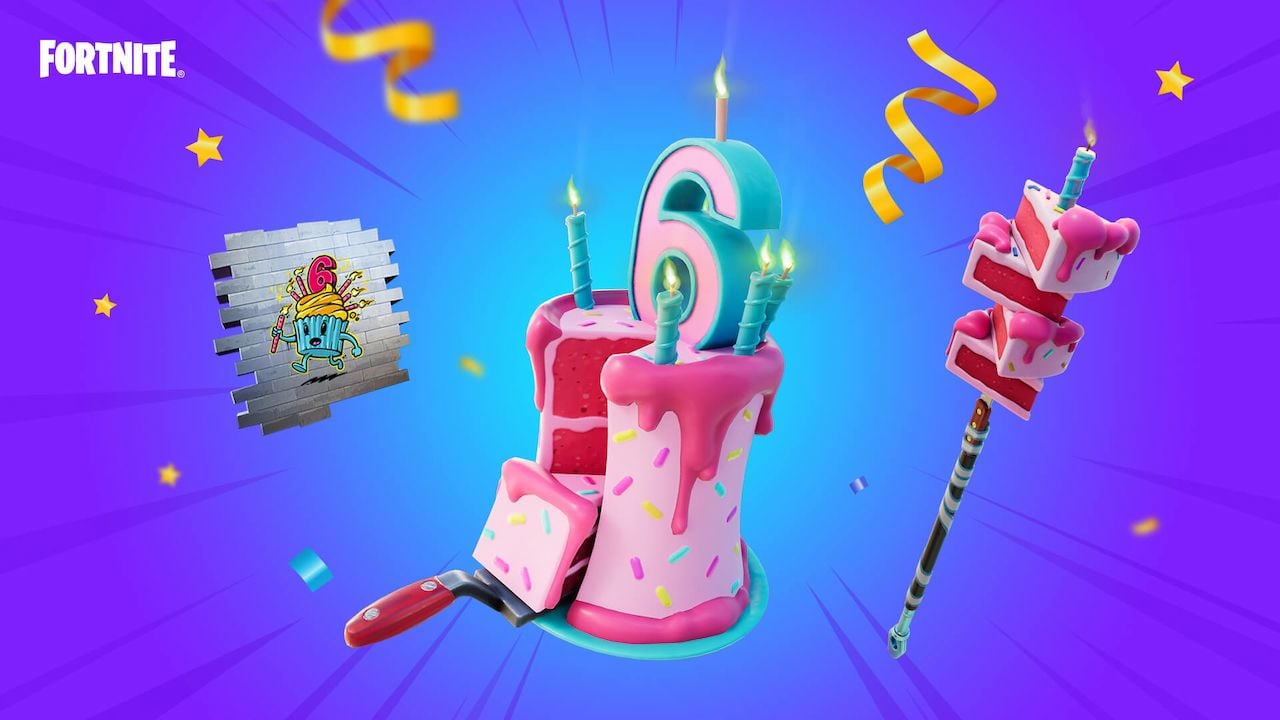 That's right, you've been playing the Battle Royale mode for Fornite for six years. Of course, the game wasn't always just a Battle Royale mode and once had a campaign mode that the game had originally marketed as the main aspect. Of course, fast-forward six years, and now we have one of the biggest live-service games of all time, with multiple collaborations, events, and sponsorships worldwide, celebrating six years of fun.
The celebration doesn't just end with a congratulations, as plenty of birthday-themed items made their way to the v26.10 hotfix. These items include Birthday Cake, Birthday Presents, Balloons, and the Jump Balloon Reality Augment. These will all remain in-game until v26.20 rolls out! It's also important to note that the Birthday Presents are not included in tournaments and the Balloons are only obtainable from the Jump Balloon Reality Augment.
There will also be new Birthday Quests that can earn you different rewards. These will be live until September 26 at 12 am EST and will provide you with the following rewards:
Complete 1 Birthday Quest: Birthday Basher Pickaxe
Complete 3 Birthday Quests: Birthday Dash Spray
Complete 5 Birthday Quests: Slice O' Six Back Bling
To make things even more fun, the Shell Slide and Bloodhound will also be unvaulted! Shell Slide gives you Shotgun shells while sliding and Bloodhound lets your enemies that are hit by your DMR shots be marked for a short period of time.
If you're interested in the stats and leaderboard information for Fortnite, then check out our official tracker page for the game! We also have a Fortnite Tracker App that can monitor your in-game performance. Consider checking us out and let us know on Twitter at @FortniteTracker what you'd like to see next!
Comments