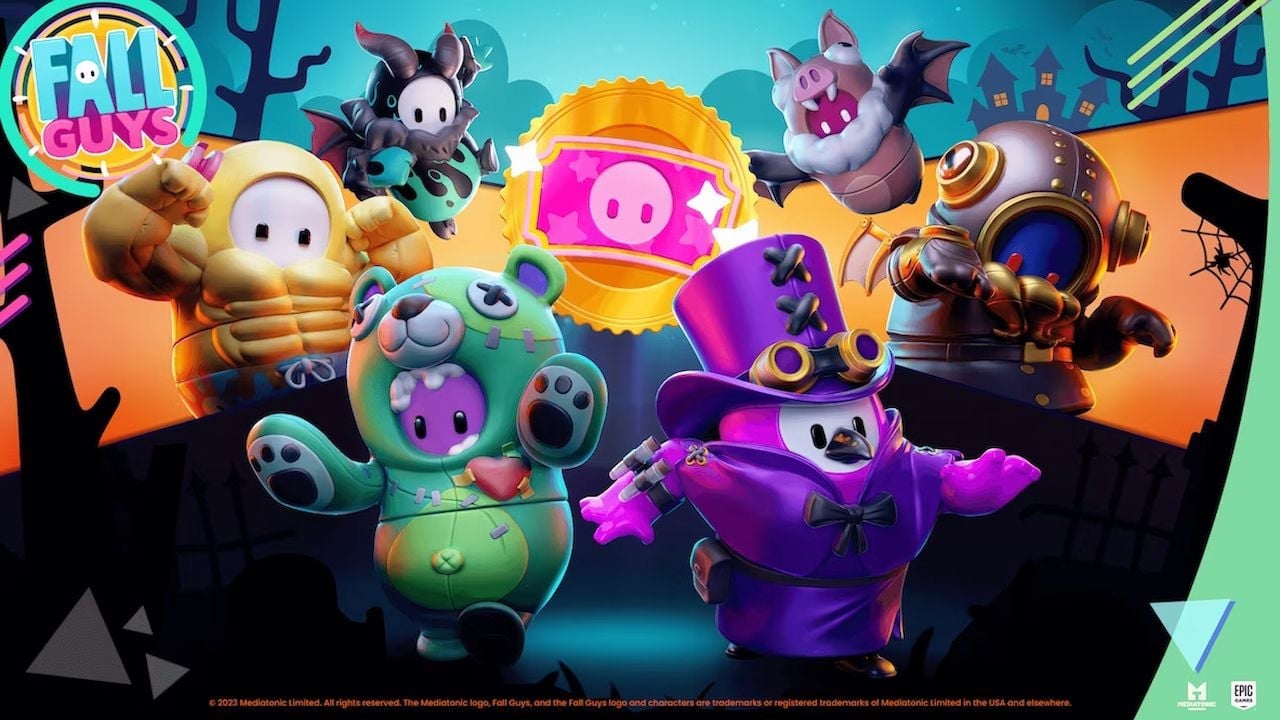 The Fall season wouldn't be the same if not every live service game you were playing had a Halloween update of some sort. Fall Guys is the next to jump on this train with the Fall Force update. The update will feature new items that players will be able to take advantage of including:
Buttons and Pressure Plates
These plates can be used to activate different items within the level so long as they are being held down.
Bean Barriers
Bean Barriers are essentially a wall or bridge depending on how you want to use them. You can even activate them to open and close bridges or doors.
Speed Arches
Anything that passes through a Speed Arch will be sped up and blasted across the level. This can be a virtue or a vice depending on how they are used.
Carriable Punching Block
This is a handheld items that is capable of launching Beans upwards using an uppercut-like attack.
Background Selector
You'll be able to choose from five backgrounds when making your rounds. These include Original, Digital, Medieval, Future, and Falloween.
There will also be a Trick or Yeet Fame Pass which will also include a variety of costumes indluging the Bat-Tastic Costume, Buff Guy Costume, Bad Beast Costume, Pawly Repaired Costume, Clockwork Calamari Costume, Squawks Sprockets Costume, and the Jack-o-Lantern Wearable! The season pass itself will available from 10 am GMT on October 3 - 10 am GMT on November 7.
If you're new to Fall Guys, check out your player statistics, ranked and premier leaderboards, and much more on our site! We even have a Fall Guys Tracker App that you can use to check your stats while you play. Consider checking us out, and let us know on Twitter at @TrackerNetwork what you'd like to see next!
Comments