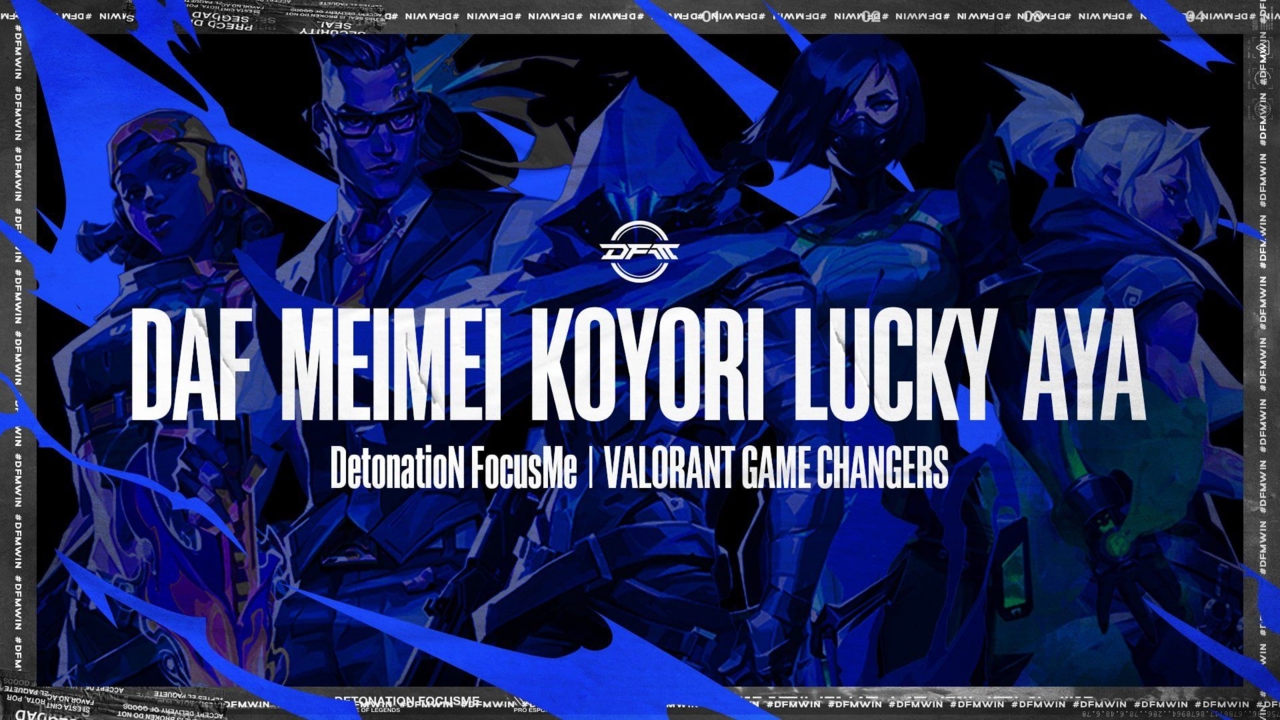 Most partnered organizations are recruiting their own Game Changers team to compete in one of the biggest tournaments, another organization joins the train!
The popular Japanese Riot-partnered organization DetonatioN FocusMe announced their own Game Changers roster on their social media.
The roster consists of  MeiMei, Aya, DAF, Koyori and Lucky. Unlike most partnered teams and popular organzations, DetonatioN FocusMe opted to give a chance to more underrated prospects in the Pacific scene than known talents, believing in this roster to make a name for themselves in the upcoming tournaments.
DetonatioN FocusMe Game Changers roster:
Last season's Game Changers Japan ended with FENNEL on top. FENNEL were crowned the Champions of the region and competed in the APAC Last Chance Qualifier and won it as well, granting them a spot in the Game Changers Championship. DetonatioN FocusMe is looking to dethrone FENNEL and rival teams to be the best in the region.
Tune in to @ValorantTracker on Twitter for latest VALORANT esports news.
Comments