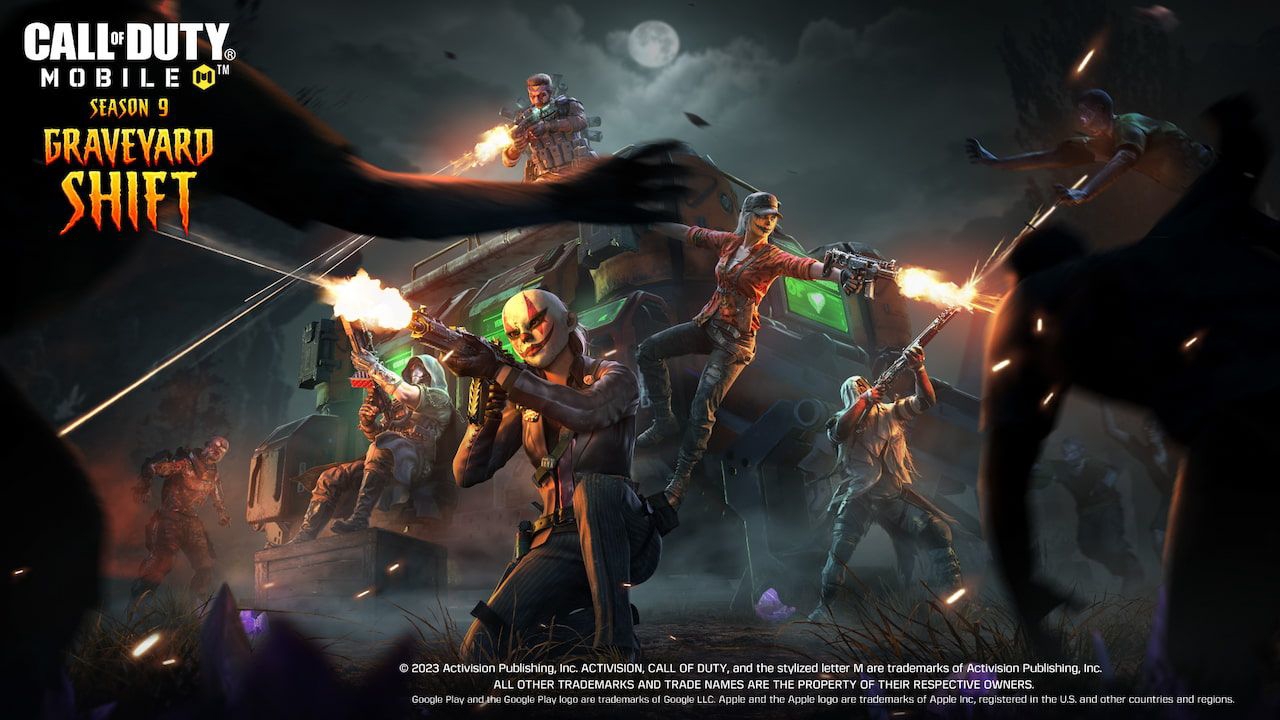 As with just about everything else Call of Duty going on, we cant possibly forget about Call of Duty: Mobile. The ninth, Halloween-themed season, Graveyard Shift, is underway for an October 4 launch. There will be a Battle Pass for the season that contains both free tiers and premium tiers.
The following is everything that will be provided within the free tiers:
At Tier 14, earn the new Launcher Plus Perk that adds two extra reserve ammo and provides a 20% chance to earn any Scorestreak.
At Tier 21, you can get the CX-9 SMG.
Other tiers will include items such as camos, weapon bluprints, and the QXR - Growl at Tier 50.
The following is everything that will be provided within the premium tiers:
A variety of Operator Skins themed for the event like Misty - In the Spirit.
Weapon blueprints including CR-56 Max - Final Testament and CX-9 - Deathly Light.
Undead SiegeZombies will also be making their return alongside Classic Zombies for the very first time since release. These modes will bring all-new challenges, classes, and rewards to the mix. Alongside this, players can also enjoy the Haunted Hacienda and Halloween Standoff in a new playlist that will include new game modes.
Players will also be able to complete in Patrol Mode which will challenge Operators to capture and control a single point known as the Patrol Zone, moving it as you must in order to complete the mode in your favor. There will also be a Ranked Search and Rescue mode included.
There are also going to be new themed events, updates to the store, and more that can all be viewed under the official announcement.
Stay tuned to @CODTracker on Twitter for full Call of Duty coverage.
If you're new to Call of Duty Tracker, you should know that we also offer free services such as player statistics, leaderboards, and a cosmetics database. Consider checking us out and let us know on Twitter what you'd like to see next!
Up Next: All Blackcell, Battle Pass, And Bundle Content Set For Call Of Duty: Modern Warfare II and Warzone Season 06
Comments