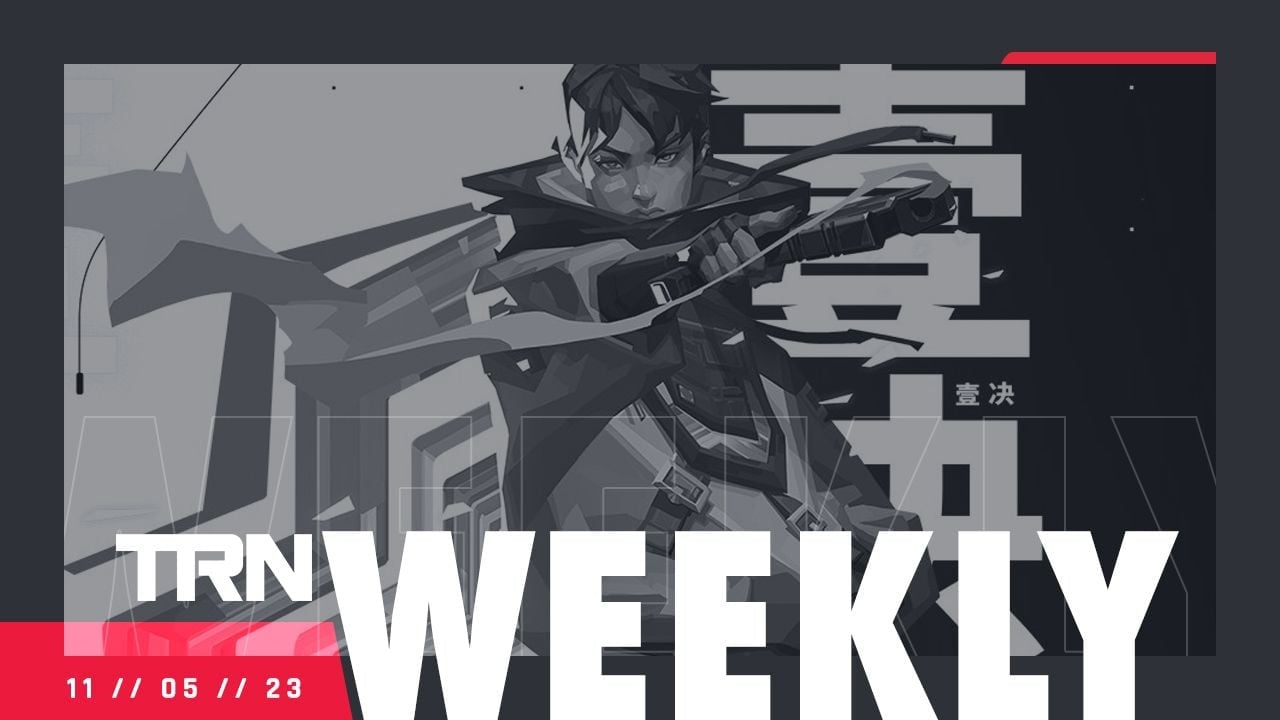 Valorant Live Match Parties Detection Feature
Our desktop app has a new big feature: You can now detect parties on each team during your live match.
Once in a live match, players in the same party will have the same colors' indicator next to their nicknames.
How Does It Work: We're checking if players in your match have partied together before. If they have, it's very likely they're in a party, but not guaranteed. We won't be able to detect a party if they've never completed a match together before. That's also limited to the last 25 matches.
More information about the new feature can be found here.
Download Valorant Tracker on Desktop today.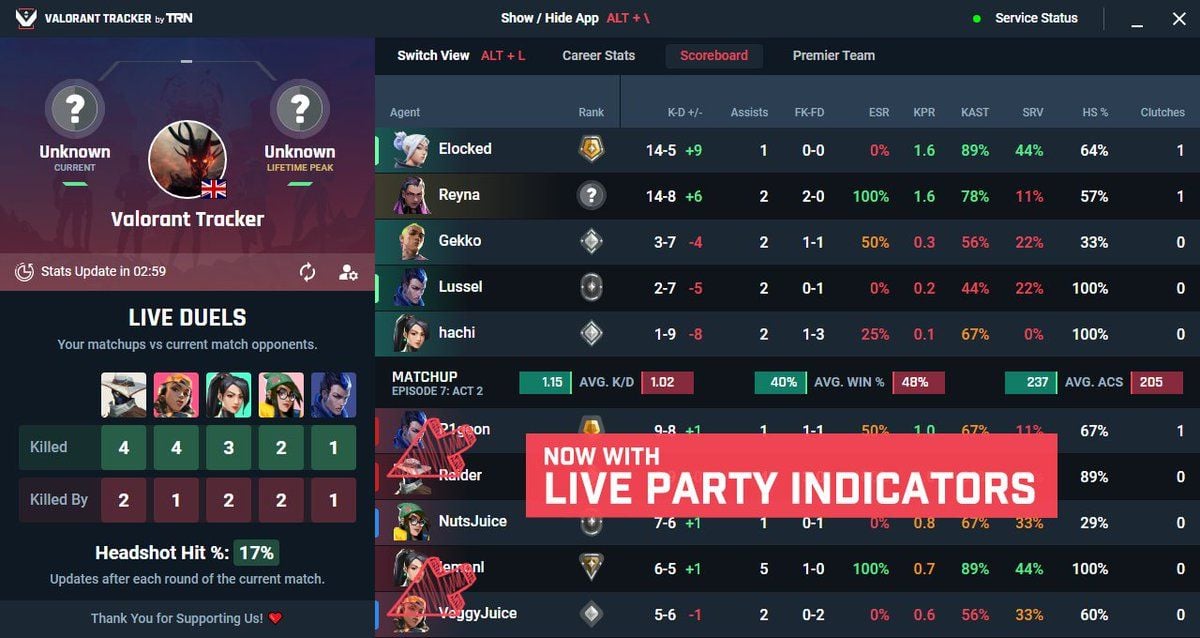 New Apex Legends Season
Our websites and apps are updated to the latest Season 19. Leaderboards and profiles are up to date.
Make sure that the correct banners are tracked in-game to appear on the relevant leaderboards.
Check your Apex Legends stats.
Pre-load Your CS2 Stats Today!
We are hard at work on the CS2 Tracker site. Profiles are coming very soon. We are waiting for Valve to re-enable match replays to process your extended CS2 stats.
Until then, you can connect with your Steam profile to pre-load your stats on our site.
Pre-load your CS2 Stats today.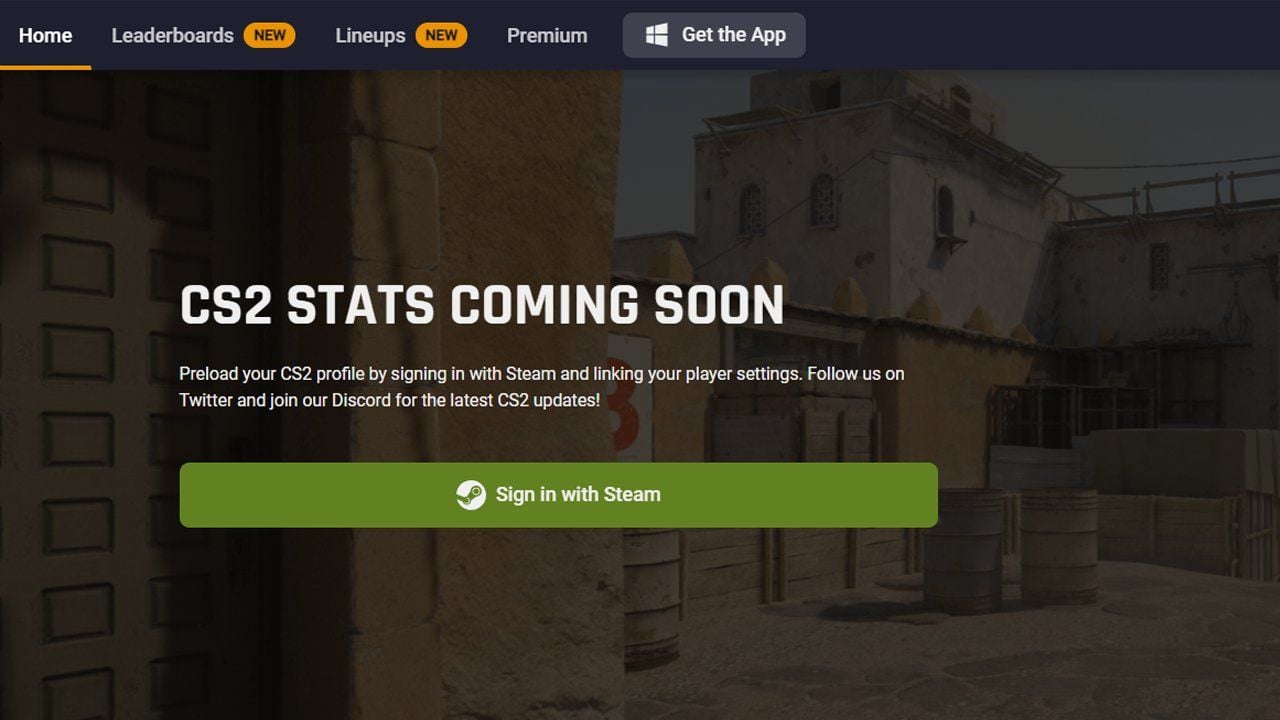 In the meantime, you can check out our CS2 Tracker Desktop App that has a wide verity of lineups, and will enable you to get live-match data!
Download CS2 Tracker on Desktop today.
Significant Update To All Tracker Sites
The team has been working for a long time on releasing a big update this week which includes a significant improvement to our websites speed. The experience should feel much smoother!
These are the big highlights for this week. We are continuously working on improving our sites and apps. Please share your feedback with us, and let us know what you think! Don't forget to follow us on Twitter and Instagram to get all the latest TRN news, announcements, and data insights.
Comments