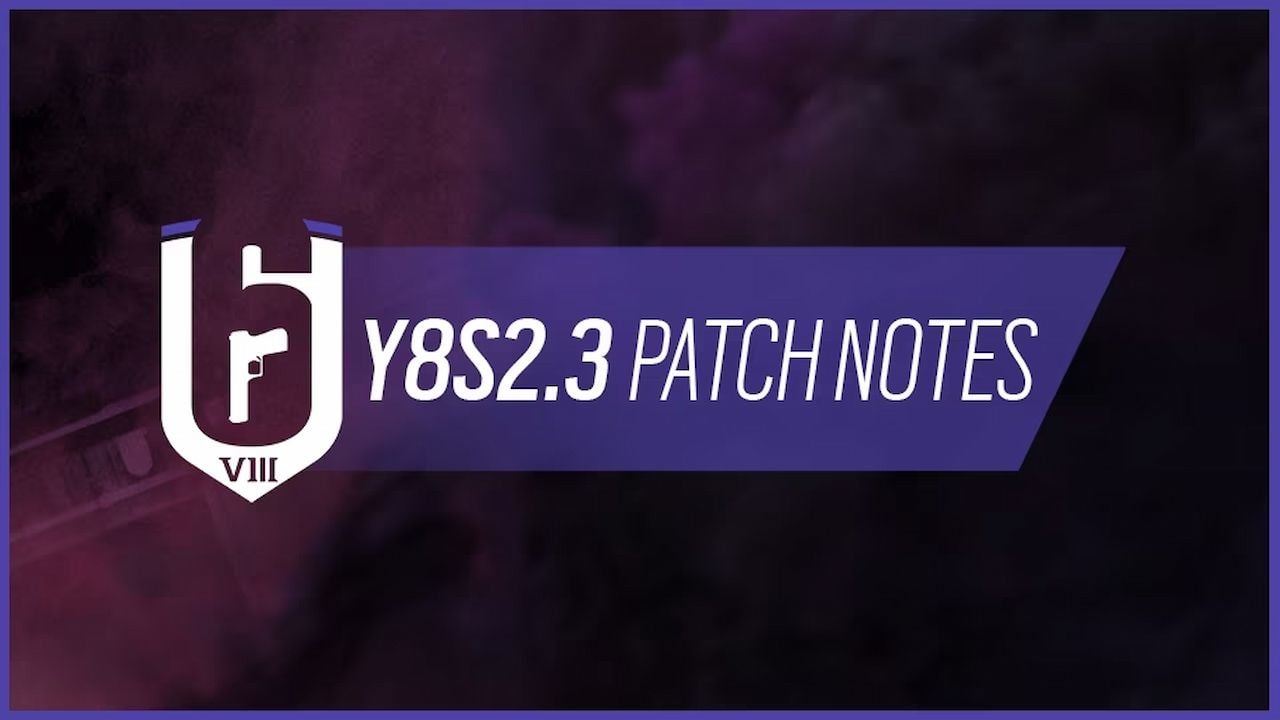 In the ever-evolving world of Rainbow Six Siege, players can expect a fresh wave of updates with the highly anticipated release of Y8S2.3. This latest patch promises a range of tweaks and fixes across multiple platforms, offering an enhanced gaming experience for fans worldwide.
To kick things off, let's dive into the patch sizes for each platform. Ubisoft Connect users can expect a download size of approximately 1.12GB, while Steam players will need to make space for a slightly larger 1.5GB download. Xbox One and Xbox Series X users will have to allocate 1.36GB and 1.64GB respectively, while PlayStation 4 and PlayStation 5 players will need 1.65GB and 1.57GB of free space.
Operator Balancing in Y8S2.3 Update for Rainbow Six Siege
One of the most significant changes in Y8S2.3 revolves around operator balancing. Vigil, the mysterious and elusive defender, will now share a similar glitching behavior with Nøkk. This means that Vigil's ERC-7 Video Disruptor will no longer deactivate when performing certain actions like shooting. Instead, it will trigger the glitch effect on cameras, making him a formidable force to be reckoned with.
Furthermore, Vigil will no longer be immune to Lion's EE-ONE-D and Grim's Kawan Hive gadgets. Both devices will now detect Vigil, but he can cleverly avoid being pinged by activating the ERC-7. These changes aim to create more dynamic and strategic gameplay scenarios, forcing players to adapt their tactics accordingly.
Nøkk, the stealthy attacker armed with the HEL gadget, is also receiving some notable adjustments. Firstly, her gadget will no longer reduce movement sounds, allowing her to move with increased stealth and agility. Additionally, the maximum duration of her ability has been extended from 12 seconds to a whopping 20 seconds, granting players more time to execute their covert operations. To add further intrigue, new glitching sources such as being flashed or pushed have been introduced, adding an element of surprise to Nøkk's gameplay.
In a surprising twist, Nøkk will no longer be immune to Alibi's Prisma holograms. While the Prisma will detect her presence, Nøkk can effectively evade detection by activating her HEL gadget, enabling her to outwit her opponents in the most cunning fashion.
The update also brings changes to Thorn and Oryx. Thorn, the skilled sniper, now receives a welcome addition with the introduction of a 1.5x sight for the UZK50GI. This new sight option expands the tactical choices available to Thorn players, allowing for more precise long-range engagements. Meanwhile, Oryx, the agile defender, experiences a boost to his hatch climbing speed, making him an even more formidable roamer capable of swiftly traversing the environment.
Bug Fixes in Y8S2.3 Update for Rainbow Six Siege
Aside from operator balancing, the Y8S2.3 update also addresses several bug fixes to enhance gameplay and user experience. Notably, the issue of missing unlimited ammo in the Snipers Arcade after joining a match in progress has been rectified. Additionally, a bug where devices were detected outside when placed on the back wall of 2F Main Stairs in the Skyscraper map has been resolved.
On the user experience front, the update addresses a range of issues. These include fixing the Battle Pass map flashing on-screen when navigating to the Progress section and resolving errors when accepting squad invites from players who were part of the same squad in a previous match. Various shop and customization problems have also been ironed out, ensuring a smoother and more enjoyable gaming experience for players.
If you're interested in the stats and leaderboard information for Rainbow Six Siege, then check out our official tracker page for the game! We also have a Rainbow Six Siege Tracker App that can monitor your in-game performance. Consider checking us out and let us know on Twitter at @R6Tracker what you'd like to see next!
Comments