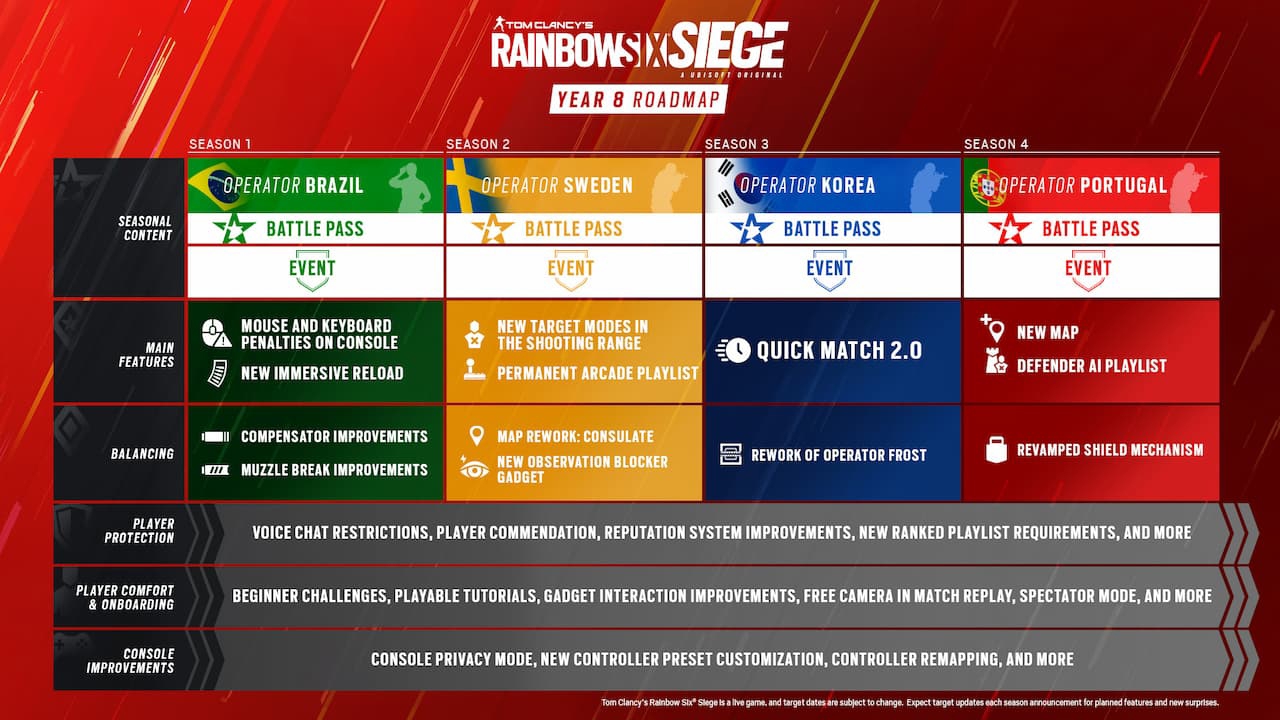 Rainbow Six Siege developers have recently revealed Year 8 Season 2 roadmap update, which includes a lot of new features for the competitive shooter title. For Season 1, devs incorporated Mouse and Keyboard penalties on the console and an immersive reload feature.
Whereas for the upcoming seasons, Rainbow Six Siege players will soon be able to get their hands on new target modes in the shooting range, Quick Match 2.0 mode and the new map.
The first significant update confirmed for Year 8 Season 2 is the Permanent Arcade playlist, which will introduce new game modes and unusual matches. Another confirmed update for Season 2 is the rework of the Consulate map, which required a complete rebuild from the ground up. Additionally, Ubisoft has confirmed new target modes and enhancements for the Shooting Range to be released in Season 2.
Ubisoft has also shifted the target delivery for the rework of Operator Frost to Year 8 Season 3, following feedback from the community after the Year 8 Reveal Panel at the Six Invitational.
The team is aiming to ensure that the update to Frost's gadget provides more balance and gameplay opportunities while maintaining the Canadian Operator's effectiveness. Meanwhile, the new observation blocker gadget will be released a full season earlier than expected, in Year 8 Season 2.
Finally, Ubisoft is actively working on a Grim buff, which will be released in two parts. The first part is set to be released in Year 8 Season 2, with the second part to follow in Season 4.
Comments